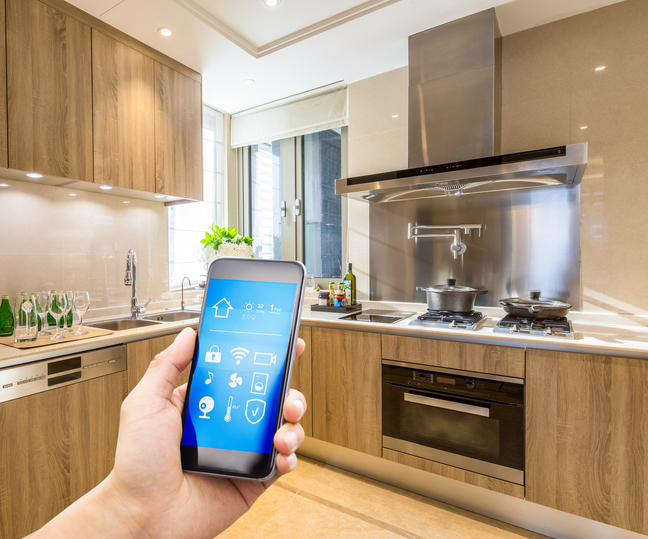 Imagine being able to control your home appliances with an app. From starting the dishwasher, brewing a tasty specialty coffee, or controlling your laundry cycle, all this and more is waiting for you with the touch of a button. Bosch Appliances' smart technologies have moved into your home, enabling you to you monitor and activate appliances remotely with the Home Connect app.
Virtually Plan Your Kitchen
If you've decided to remodel your Edmonton kitchen and you're looking for ideas, let your fingers do the walking to the Bosch Appliances, Kitchen Experience and Design guide app. It provides information on Bosch Appliances, and highlights features and benefits, so you can choose the perfect solutions for your kitchen. You can virtually design your kitchen, and review the full line of Bosch appliances before you leave home.
Home Connect
Is a work meeting running late? Unexpected guests coming over? There's no need to fret over last minute changes. Many of Bosch's kitchen appliances feature Home Connect smart technology so they can be remotely controlled with your smartphone or tablet. Here are just a few:
Bosch Connected Coffee Machine: With the Bosch CoffeePlaylist, you can program customized beverages to be made at a predetermined time. You can program the coffee machine to save favorite beverages for immediate access.
Connected Dishwasher: If you're running short on time, no need to start the dishwasher before you leave your house. You can remotely start the dishwasher cycle, monitor need for detergent and finishing products, notify when the wash cycle is completed and notify you if any leaks have been identified.
Bosch Connected Refrigerators: Home Connect enables you to monitor temperatures and adjusts remotely with their SuperCool refrigerator setting and SuperFreeze freezer settings. You will also receive a notification if you've left the refrigerator open. It even offers an energy saving Holiday Mode for times when you'll be gone for more than three days.
Wall Oven Connected: Need to preheat the oven so it will be ready for you to start cooking as soon as you enter the door? The Bosch Wall Oven Connect, lets you preheat the oven, provides recipes and tips and even lets you make sure the oven is off.
If you're looking to turn your home into a smart home, stop in today for your new Home Connected Bosch appliances, today!