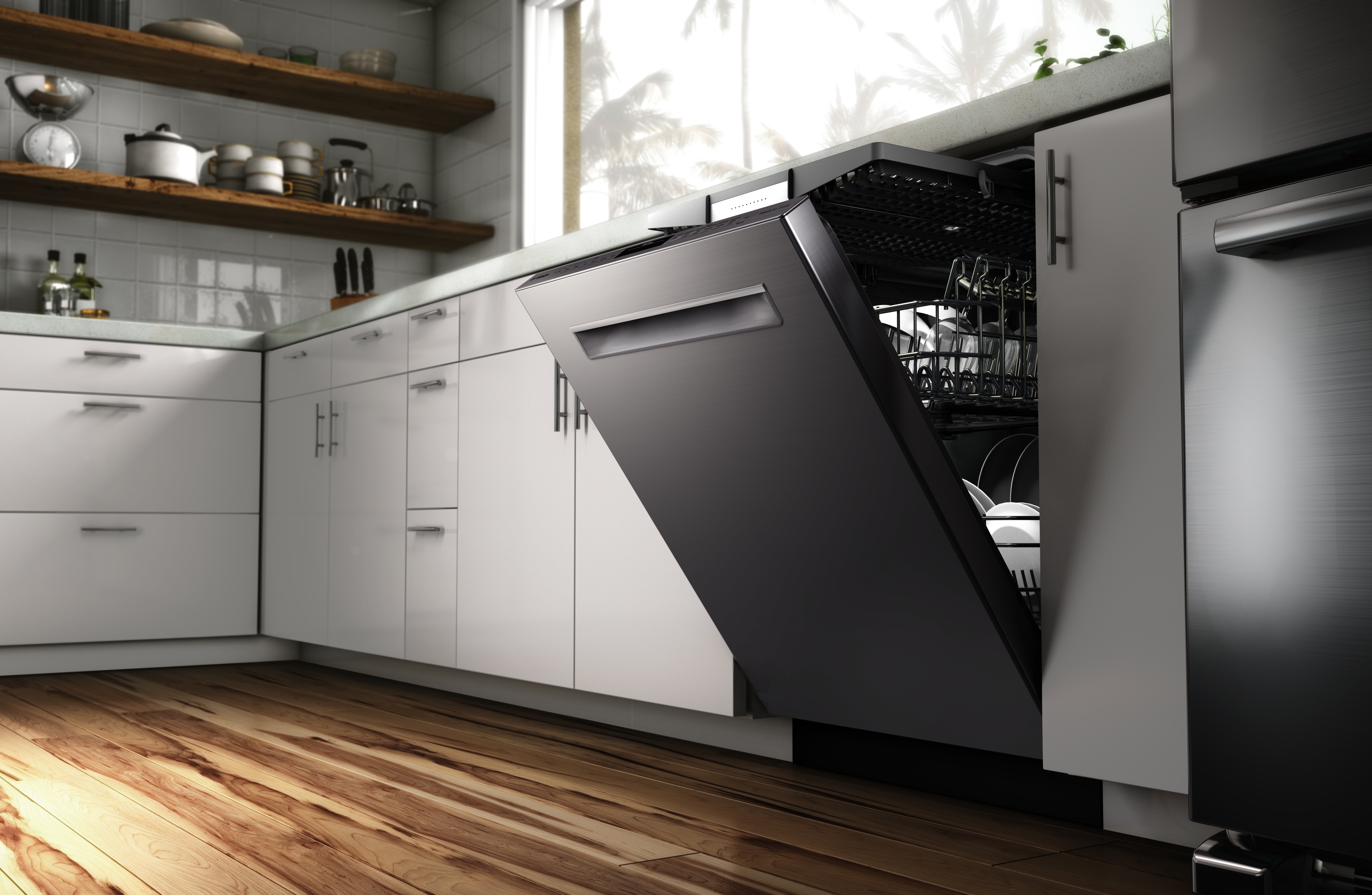 When purchasing a new dishwasher, the most common request is for one that runs quietly. Thankfully, Bosch offers some of the quietest dishwashers on the market that feature numerous different wash and drying cycles. Bosch Dishwashers incorporate German engineering and European cutting-edge design elements. The result: stylish, quiet dishwashers which are the perfect addition to any kitchen.
The Quiet Choice
If you have an older dishwasher, chances are it makes much more noise than the models available today. Dishwashers' noise level is gauged on decibels, the higher the decibel the more noise impact. With today's popular open floor plans, everything that happens in the kitchen is heard in the adjacent rooms. With the kitchen being the hub and main entertainment center of the home, it's important to keep noise levels down. The adage "better to be seen and not heard" has never been truer than when it comes to dishwashers and other sound-emitting appliances.
When a sound reaches 60 decibels, it's difficult to have a conversation without raising your voice. It's preferable to choose dishwashers that are between 41 to 46 decibels, and Bosch dishwashers come in at a quiet 38 decibels, tied for the lowest in the industry.
Here are some common sounds and where they rate on the decibel scale:
Normal conversations – 60 decibels
A lawnmower – 90 decibels
Firecrackers – 140 decibels
What Impacts the Sound
There are several factors that go into to how loud a dishwasher can be. In the case of Bosch dishwashers, they have it down to a science by implementing a variety of solutions to reduce the noise output.
Bosch dishwashers are very quiet due to top-quality-insulation.
Using sound reducing materials on the outside tub lessens the sound of water cycles.



Why Bosch is Tops

In addition to its quiet operation, Bosch dishwashers are an extremely popular choice because they are EnergyStar rated, and are available in, 18" to 24" in white, black or stainless-steel options. Bosch dishwashers feature innovative options like AutoStop leak protection and adjustable racks that can accommodate even the largest platter or plan.

If you're looking to enhance your home with the sound of family fun and laughter instead of the clanking of your dishwasher, contact us today for your new Bosch dishwashers.