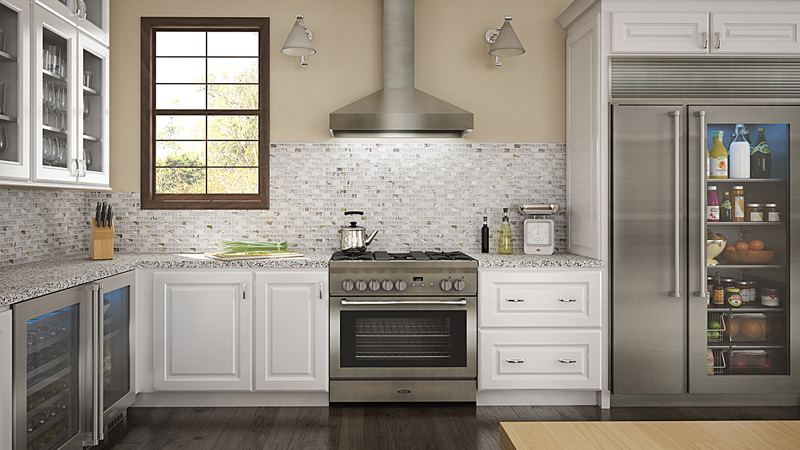 For more than a hundred years, Marvel has been creating appliances that stand out above their competition because of their attention to excellent quality and including the features that matter most. In fact, Marvel refrigerators for your Edmonton home are so awesome that the only thing they can't do is pour your favourite drink! Here's why you need to get a Marvel refrigerator.
Put Money in Your Pocket with Efficiency
Marvel is committed to sustainability in their manufacturing processes and helping you reduce your carbon footprint. Thanks to their commitment, they have managed to create a 40% more energy efficient premium undercounter refrigerator collection over their older generation models. That can translate to a substantial savings on your energy bills each year, which means more money in your pocket!
Features that Matter to You
Products that are feature-loaded sound pretty awesome, but how often have you cruised down a long list of features and failed to see any that actually matter? Marvel refrigerators come with the features that will matter most to your Edmonton lifestyle:
Cantilevered shelving that makes it easy for you to adjust the storage space according to your changing refrigeration needs. You can easily create exactly the space you need for baby bottles right on through party foods and wine.
Refrigerator interiors with 20% more space since refrigeration components are on top of the units rather than built into the walls. More space on the inside of your refrigerator is never a bad thing!
Precision temperature controls that allow to you serve beverages, foods and wines at the perfect temperature, every time.
UV light resistance to protect wines and other sensitive goodies from spoilage.
LED lighting that eliminates dark spots and lets you find what you need easier.
We told you they have thought of everything you could want in premium refrigeration except for the ability to serve your perfectly-chilled wine! With all of those features, you would be crazy not to get one of the refrigerators in your kitchen.
Don't Limit Yourself to the Traditional Refrigerator
Marvel offers cabinet overlays and stacking kits so you can pick and choose the under counter refrigerators that best suit your busy Edmonton lifestyle. The options are extensive including:
Beverage centers
Wine cellars
Refrigerator-only
Refrigerator with freezer
Refrigerators with drawers only
Ice makers
Beer dispensers
Outdoor refrigeration
No matter what your needs are, when it comes to refrigerators Marvel has you covered with their extensive selection of feature-packed options from full-size fridges to undercounter beverage centers. At Avenue Appliance, we know all about Marvel refrigerators in Edmonton and can help you find the perfect one for your home. Contact us today to find out more about these wonderful refrigerators!