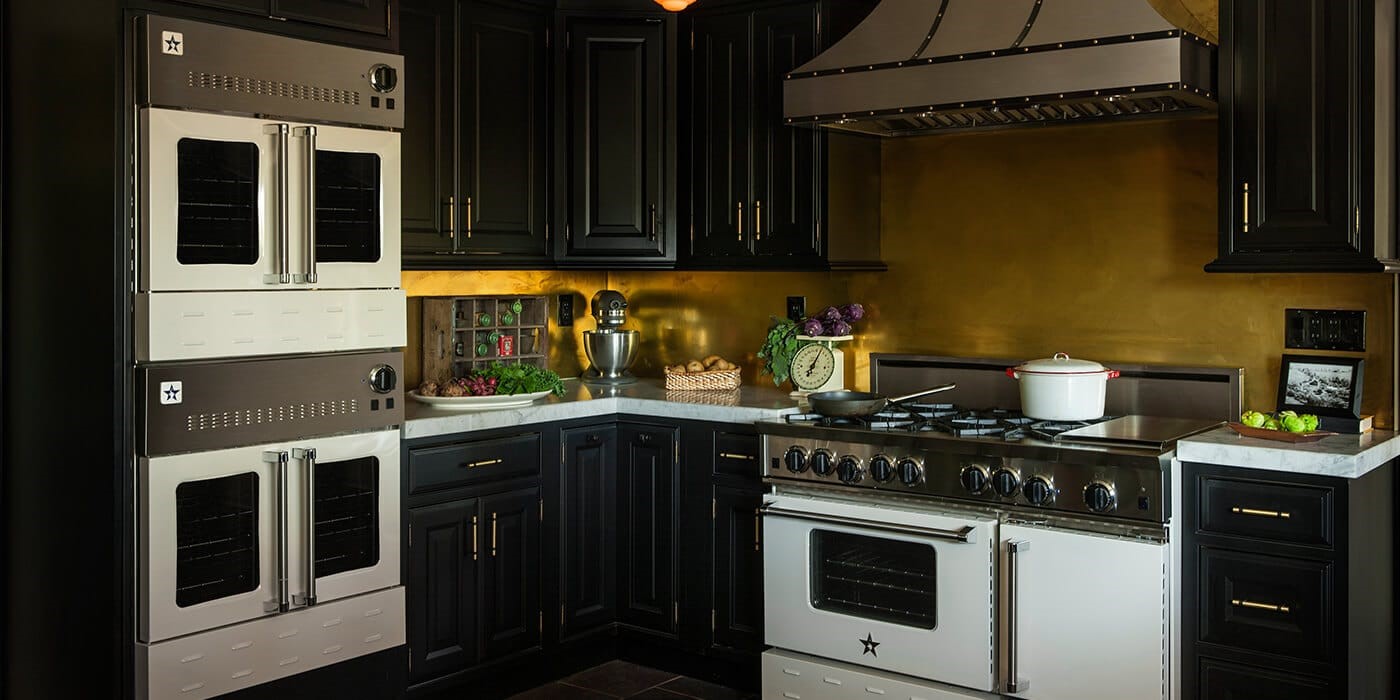 If you have started shopping for appliances, you probably have stumbled upon the name, BlueStar. BlueStar appliances are some of the best of the bunch, yet they are also affordable and practical choices for your home. In fact, people often go crazy about BlueStar appliances, and you might be wondering why. Here's a few good reasons:
BlueStar Ranges are Top Notch
If there is any part of the BlueStar line that should get the highest accolades, it is the ranges. Though the brand has other great products, including refrigerators, BlueStar ranges certainly help bring the professional chef out of those who like to cook at home. Each range has a spacious oven, high BTU burners, and an infrared broiler, which hits temperatures up to 1010 degrees Celsius (1850F). Range tops are also available which work just as well as the combination range/oven options.
BlueStar Offers Amazing Variety
Another great thing about BlueStar appliances is that they have many options available. For example, there are about 40 different range options, and even more if you include the variations the company offers in regard to colors. There are five main types of ranges, too: Culinary, Sealed Burner, Precious Metal, Nova, and Platinum. Each of these have amazing features, even the Culinary line, which is BlueStar's base range model.
Versatile and Powerful
When you choose BlueStar appliance, you can easily transform your kitchen into the ideal cooking oasis, making tasks like cooking, baking and more seem like magic. The burners on the ranges, for instance, are extremely precise, and they can give a lot of power, too, up to 25,000 BTU. Additionally, BlueStar range broilers perform just as great as one in a professional kitchen.
Easy to Customize
It doesn't matter what type of BlueStar appliance you buy, you can always customize it to meet your individual tastes and needs. You can choose from specific trims, colors, and even knobs. You can also set up the configuration and type of burners on BlueStar ranges. Custom colors are also available, and you can even customize things like rivet spacing. In fact, you can choose from more than 750 color combinations and more than 10 metal trims. You can also get ovens with French doors, which help to eliminate the chance of burns, and ranges with double doors. You can also choose from ranges of varying sizes, from 24 to 60 inches.
Made for More than a Century
Brand longevity is also something that people consider when buying appliances for the kitchen, and in the case of BlueStar, you can't find very many brands that can beat it. For more than 100 years, BlueStar has been making appliances in its factory in Pennsylvania, USA, and it shows no signs of stopping anytime soon.
Come See Us!
We have a wide range of BlueStar appliances available. When shopping here, you will find BlueStar ranges on display. No matter what you are looking for, whether it's an oven, stove, or refrigerator, we can help you choose the right BlueStar appliance for your lifestyle. Come see our appliance specialists today to discuss BlueStar appliances.