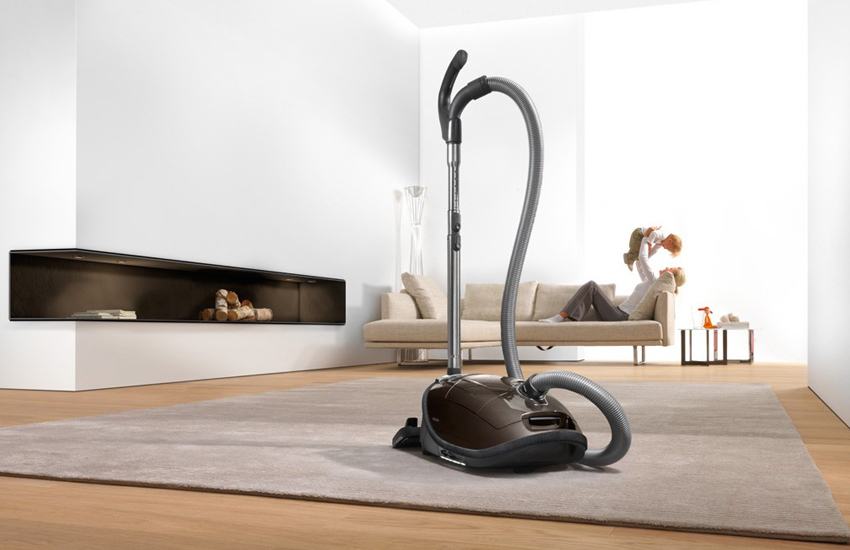 As hard as we may try to help them, certain members of the family can be highly susceptible to excessive shedding, poor table manners, a pronounced affinity for mud and dirt, and, for the luckiest families, all of the above. To clarify, this is referring to house pets (mostly). Cleanup is especially challenging thanks to our seasonal weather in Edmonton, but Miele vacuums has the solution. If you want to make life with your pet all the fun it can be without having to worry about the Rover's dirt tracks or Miss Purrfect's hair floating through the air, Miele's specially designed Cat & Dog vacuums are perfect for you.
Miele vacuums are known as a market leader for quality and effectiveness. Miele was a pioneer in designing vacuum cleaners tailored for pet owners, and their designs include suction, brush, filter, and cyclone technologies which ensure a clean home, fresh hair, and harmonious living with pets.
Superior Suction
The most important part of the vacuum, and one of Miele's vacuums' greatest assets, is the suction. Miele's Vortex Technology produces wind speeds inside the cyclone of over 100km/h. This suction works in tandem with optimized air guides and floor heads to provide powerful and effective cleaning. The suction is adjustable, with symbols indicating the optimal levels for each type of flooring to give you an intuitive way to maximize cleaning effectiveness.
Turbobrush Technology
The Cat & Dog models of Miele vacuums include Miele's turbobrush nozzle, which provides gentle but effective removal of dirt and hair from any carpet. This air-powered rotating brush automatically adjusts to varying carpet heights and ensures even the vacuum captures the embedded remnants of your pets' latest outdoor adventure.
Active Air Clean Filter
Miele's pet vacuums are also equipped with specially designed Active Air Clean Filter that eliminates odors and 99.5% of airborne particles. Health agencies have approved these specially designed charcoal filters as safe for those afflicted by allergies, meaning you can maintain both a healthy environment for everyone and freedom for your pets.
Bagless Technology
The high centrifugal forces in the cyclone also enable bagless dust separation and capture. This means the vacuum does not lose suction as the vacuum fills, while being greener and more convenient to empty. Contact us or come in today to Avenue Appliance and find out how a new Miele vacuum can make Edmonton's spring season worry-free for you and your pets!