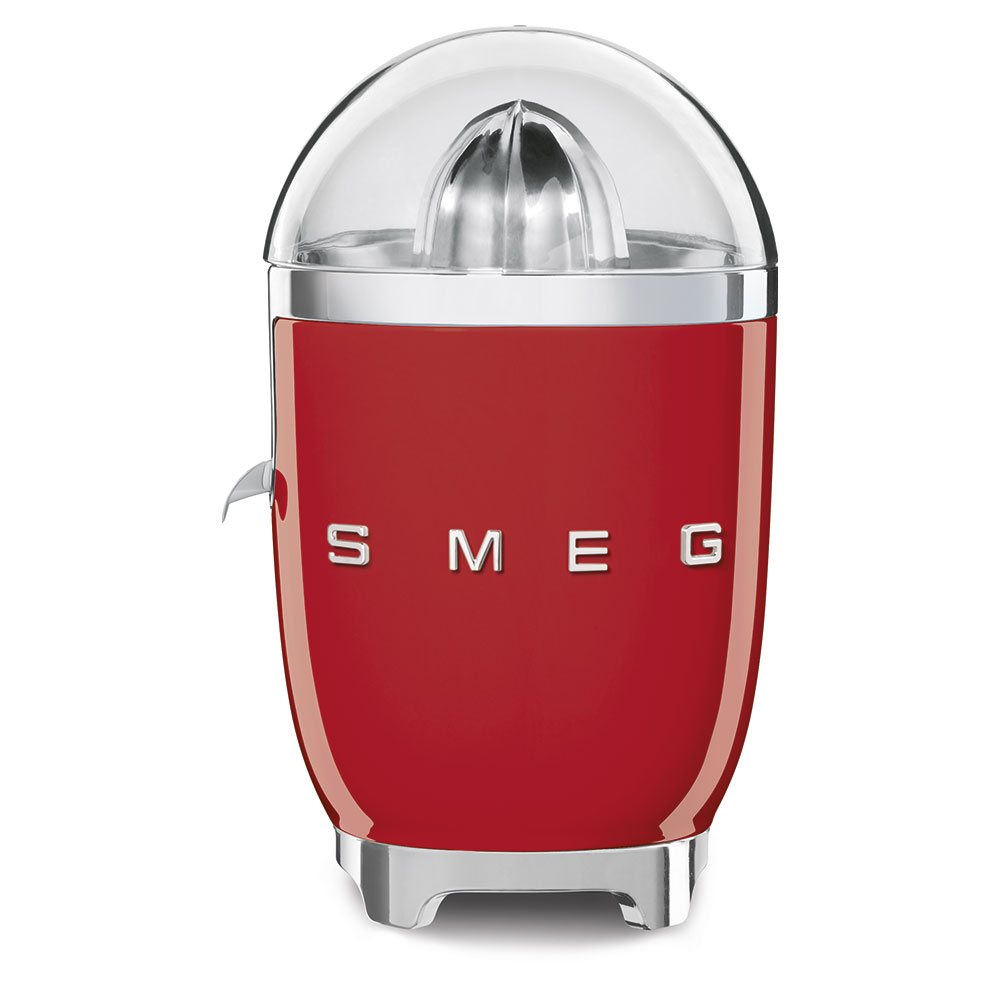 Colourful and artsy, the retro 1950s design of Smeg small appliances make them the perfect Christmas gift for so many different people in your life. Smeg Appliances in our Edmonton store stand out for their unusual colours, curvy fun shapes and high-quality technology.
Smeg Appliances Are Perfect Gifts For These Edmonton People
Among the people who might enjoy receiving small Smeg Appliances from our Edmonton store are:
Spouse or significant other (an additional "surprise" to your main gift),


College student or newlyweds for first apartment,


Parents, grandparents, favourite aunts and uncles who have been using that same toaster as long as you can remember,


Pal whose hunting lodge/cabin will benefit from a good kettle for speedy hot drinks,


A best friend who always whips up cakes and goodies for friends, and


That hard-to-buy-for person, because the whimsy of Smeg appliances appeal to all kinds of Edmonton humor.


Retro '50s Design Smeg Appliances Are Christmas Stars In Edmonton Kitchens
Small Smeg appliances not only make outstanding Christmas gifts, but they create long-lasting memories because of the superb craftsmanship with which they are made.
Consider adding these Smeg Appliances to your Edmonton Christmas list:
Citrus Juicer – It's curved, round and looks a little like Star Wars' R2D2, only more colourful.


Espresso Coffee Machine – Fun design will keep your coffee-lover fully fueled with a shot of bar-quality caffeine made from either ground coffee or coffee pods.


Slow Juicer – Makes producing wonderful juices from fruits and vegetables more convenient. Smeg Appliances helps our Edmonton neighbors step toward a healthier lifestyle.


Blender – You might want to add this to your own home to make those speciality Christmas drinks for which you are famous. Maybe get extras for several of your friends.


Stand Mixer – Perfect for that mom who is always creating cookies for school.


Kettles – Smeg Appliances produces colourful kettles in a variety of styles and sizes so making hot drinks for the Edmonton winter becomes more fun.


Toasters – The colours of Smeg Appliances' two- and four-slot toasters make finding them easier even on those mornings when you are half-asleep.
Every Edmonton home is sure to welcome the addition of Smeg Appliances, so bring your shopping list and let us help you make gift-giving easier this year.