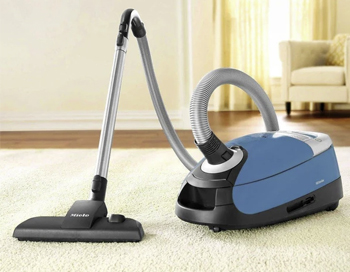 Keep it Clean
Have you done a full sweep of your current floor-cleaning situation? Your old vacuum has likely seen better days. It's time to get real with Miele vacuums! Visit Avenue Appliance today to see these first rate cleaning machines in person today.
Study the Layout
Not every vacuum will fit literally or figuratively into your home's dynamic. Miele vacuums do away the indecision with the 3 C's. You can select from C1, C2, or C3 vacuum options.
Each of the vacuums is by-design ideal for differing scenarios when it's time for a deep clean. Ask yourself these questions:
What type of flooring do you have? Is it carpet? Hardwood?
How large are the spaces that need to be cleaned?
What features would you want in your vacuum cleaner?
Once you've discovered the cleaning features you require to ensure your home is the sneeze-free zone, you can make an educated selection. If you want a space-saving, efficient cleaning appliance, Miele vacuums are ready and able. Your home cleaning system should be custom to your home's needs, and with Miele custom is attainable and celebrated!
Contrasting the 3 C's
C1 Vacuums:
Larger Bag Capacity
Lightweight
Budget friendly
C2 Vacuums:
Compact size
Several floor attachment options available.
C3 Vacuums:
Larger bag capacity - can hold close to 5 quarts of dust and dirt
Tools conveniently stored on board the unit
Span the largest radius of the Miele vacuum line
Power nozzles and electric hoses available on all C3 units
Power plus model includes a hose with controls on the handle and automatic setting
If your home requires a little more persuasion and cleaning capacity, C3 Miele vacuums may be your number one go-to appliance. They boast of powerful suction and can tackle any carpet cleaning job.
The Air Clean feature can help bring relief to allergy sufferers. Dog and cat dander, pollen, and pesky dust mites are triggers. The Air Clean filter help clear any allergen starters from your home.
Equal Quality
There are some notable differences between each C series, however when it comes to suction power, air quality and ease of use, all C series are similar and will make cleaning your home a joy instead of a chore.
Which Miele Vacuum Is for You?
Your home and your family deserve the best in cleaning appliances. A high-quality vacuum is vital in keeping your home clean and your family healthy. Visit Avenue Appliance today to find your perfect Miele vacuum match.