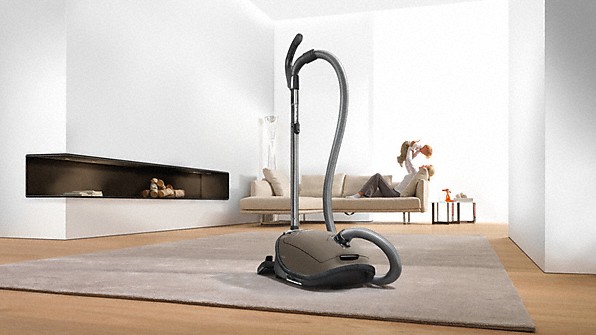 Miele vacuum cleaners have become part of our homes helping to ensure our and the air in our home stay clean. All Miele vacuum cleaners comes with a variety of accessories and unique features which can help cater for your dynamic cleaning needs.
Why a Miele Vacuum Cleaner is a Must-have
Miele vacuum cleaners have unique features to help improve air quality. They come in a variety of styles and provide consistent, proven results. Here are just a few benefits Miele offers:
Works on all types of floor coverings: From ceramic tiles to wooden floor coverings, they are fitted with extra suction hose extension making it easy to vacuum every area in your home. The Miele Electro reliably ensures that your carpeted floor and rugs stay clean.
Perfect for mats and carpets: A Miele vacuum cleaner reduces the hassle of pet hair cleanup for pet lovers. With its turbo brush floor head, it removes hair and lint from woolen rugs and carpets. The Air Clean filter helps to eliminate bad odor, refreshing the room and preventing the awful smell from spreading.
Air refreshing: With its HEPA 13 filter, this vacuum is capable of purifying the room air. It not only filters dust particles, but it also removes pollen among other allergens while vacuuming.
Types of Miele Vacuum Cleaners
Miele offers a variety of home appliances that are vert reliable. The right type of vacuum cleaner mainly depends on the number of rooms your house has, and the type of flooring in each room. There area a few different types of Miele vacuum cleaners that will meet your needs:
Canister or the all-rounder: It has a classic shape of the sledge with smooth-running castor wheels which makes it easy for you to vacuum large areas.
Stick: These are lightweight due to their compact design. They are easy to carry around thus ideal for vacuuming narrow spaces.
Robot vacuums: These appliances are of high quality, therefore, employing maximum efficiency. Its precise navigation fitted with sensors and cameras makes them work efficiently work on their own.
Miele provides a vacuum that not only cleans your home but helps to purify your air quality. For more information on what type of Miele vacuum cleaner will work for your home, get in touch with us or stop by the showroom!