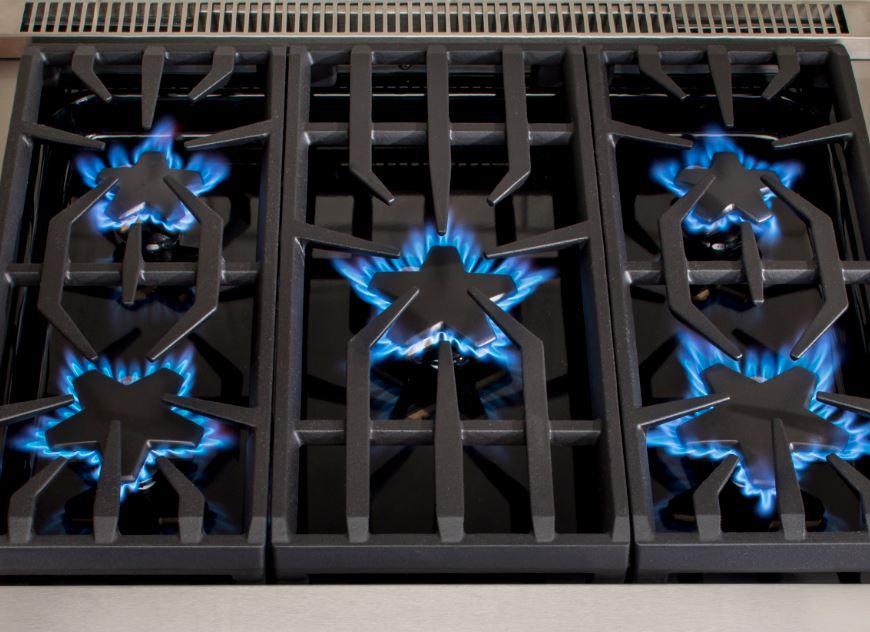 Have you ever wondered why you return over and over to some stores and one visit is enough with others? Let's make that a little more specific – have you ever wondered what sets the best kitchen appliances in Edmonton apart from the rest? Sometimes our loyal customers tell us what we've done to earn their business over the years.
Of course, it starts with our foundation. We built our dream on a family store steeped in integrity and customer service, even after the sale, when we opened in 1970. In the nearly 50 years since, we have educated ourselves on manufacturers, the latest technology and innovative methods of cooking along with what our customers dream of for their own homes.
Customers' Options Count for Repeat Business
We hear it many times, Edmonton customers appreciate having choices at kitchen appliances stores. Long gone are the days of stodgy kitchens. Today's kitchens pop with colourful appliances from many manufacturers who continuously update their products to stay current with the latest possibilities.
One of the biggest advances in recent years has been products that operate on dual fuels, offering the culinary advantages provided by gas or by electric. Our customers now have the option of both in one product.
Energy-saving induction cooking has arrived in the consciousness of Edmonton's customers who frequent kitchen appliances stores. One more choice!
Manufacturers have given customers additional freedom when designing their dream kitchens: stand alone appliances, built-ins, or fully integrated so only you know where the appliances are once the work is done; one oven or two, or three?; what colour: interests you – aubergine or a choice of up to 750 hues?
Options – if you've ever dreamed it, it is almost certain one of the manufacturers of fine kitchen appliances, Thermador, has produced it and delivered it to Edmonton.
Thermador's Star Treatment Arrives in Edmonton Kitchen Appliances Stores
Engineering and ingenuity continue to develop innovative cooking methods. One of our favourite innovations is Thermador's star-shaped burner that provides more than half the perimeter of a round burner.
"The result is a stove burner that delivers superior flame spread and a reduced cold spot for faster and more even heating across any size pan."
If you want options, along with experience, integrity and great customer service, stop by Avenue Appliance and let us become your favorite kitchen appliances store in Edmonton.