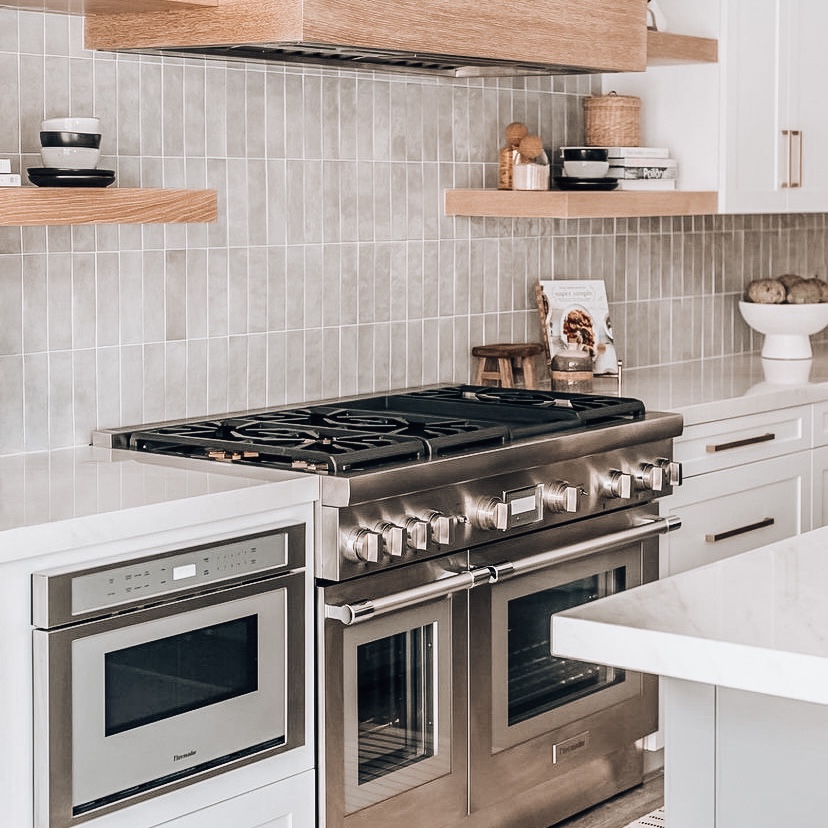 How can you delight your diverse palate with stunning taste and style? With refinement and multi-function facets, a Thermador full kitchen suite adds a touch of gourmet to any indoor dining experience. Your unique style can be awakened by the flavour and flair that a Thermador full kitchen suite brings to your private paradise. The only questions that remains is: Do you go bold and brilliant, or do you select subtle and sleek? Visit our show room to see for yourself.
Which Thermador Full Kitchen Suite Is Your Senses Drawn To?
As chefs know, fine dishes that thrill the senses can be an interactive and stimulating experience for chefs and their honoured guests. What do you experience when you walk into your kitchen? Does it feel like home? How does your kitchen complement your cooking style? Let's take a look at why chefs rave about both the Masterpiece and the Professional Thermador full kitchen suites.
Welcome to Your "Choice" Selection!
The Professional Thermador full kitchen suite collection delivers collective sighs to serious cooks everywhere. It's hard to ignore the sturdy and economical restaurant-quality features that Thermador incorporates in their Professional line. Thermador's Professional selection features:
Custom range tops with impressive temperature control features
Bold and brilliant knobs that can come in custom colours and materials
Smart technology for added monitoring and customization via HomeConnect on Thermador's envy-inducing ranges
How does the Masterpiece Thermador full kitchen suite collection compare to their Professional Collection? It's quite simple really. It doesn't because it doesn't have to! To each their own selective preference! With unique options like:
Gas cooktops featuring the QuickClean base to simplify the cleanup process
Induction cooktops with interactive lighting and a full-colour display for added finesse and function
Technology-forward electric cooktops that embolden any chef to heat their offerings to the ideal temperature
Detailed stainless steel brushed handles to highlight the modern look of a contemporary chef
Both collections feature built-in Barista-worthy coffee machines, and Wi-fi capable dishwashers. They also feature high-tech refrigeration, along with steam, wall, and speed ovens that any home chef will love to fine-tune their techniques with!
If you love clean lines, modern and sleek induction cooktops, and the convenience that only touch-screen kitchen helpers can bring, you'll adore forming foodie masterpieces in the Masterpiece Collection Suite!
With an affirmative nod to durability and timeless appeal, bold chefs love the warmth and possibilities that the Professional Collection brings to their kitchen. Unlike the svelte look that the Masterpiece Collection cooktops display so freely, lovers of the Professional Collection prefer the sturdy and capable vibes their ranges send to all their family friends!
How Shall You Compare Thee?
Your unique style is waiting to be put on display! A Thermador full kitchen suite is the perfect backdrop for aspiring and accomplished chefs from every background! With Thermador, you just choose "you!" You'll discover that both collections are beyond compare when it comes to creating a full-bodied experience in your favourite room of the home! Visit Avenue Appliance today to decide which Thermador full kitchen suite is perfect for you.