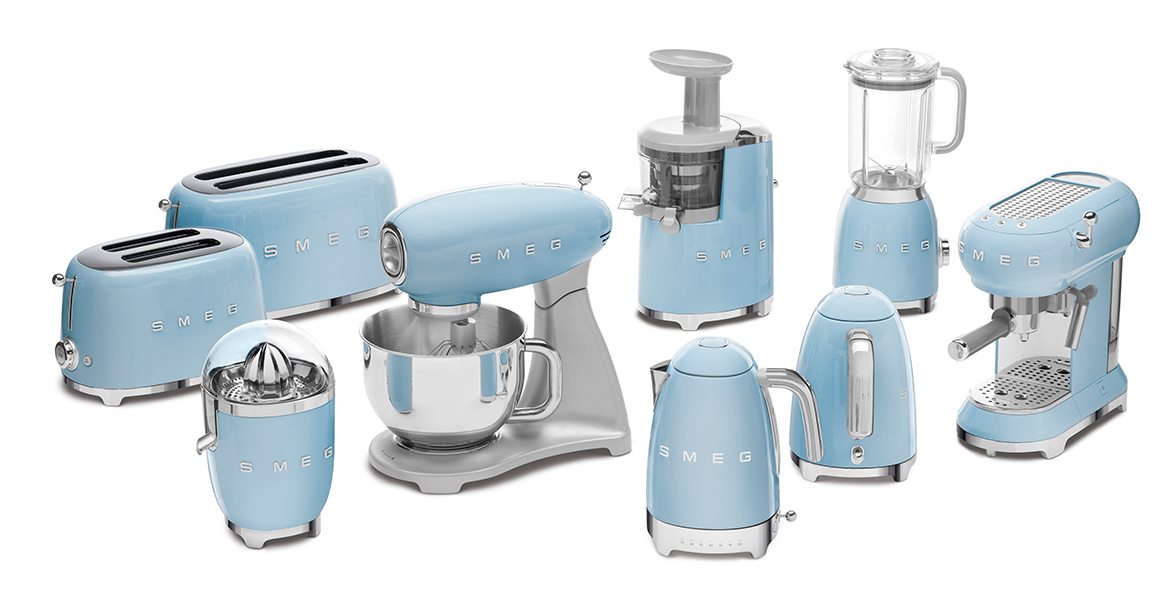 As the years go by, it can be difficult to come up with new gift ideas for the loved ones in your life every single year. Not to mention, it's difficult to dedicate all the time and energy to deciding what gifts to purchase for each and every one of them. In this article, take a bit of the stress off your shoulders and peruse these kitchen appliances that are ideal Christmas gifts.
Although it may sound strange to put kitchen appliances on your Christmas wish list, most adults agree that these are some of the most useful and exciting things to receive. By giving kitchen appliances as gifts, not only are you making an easy choice and cutting down on your Christmas stress, you're also giving the people in your life practical items that they use every day. Check out the top kitchen appliances that make the best Christmas gifts below.
#1 – Drip Coffee Machine
Treat someone with a special coffee machine this Christmas. Filter coffee is the perfect addition for the kitchen and promotes a nice, relaxing morning for whoever is enjoying it. With the ability to adjust the aromatic intensity, and auto-start function and the $ cup function that allows you to make a cup for yourself or one for all your company. We recommend the adding the Smeg drip coffee machine to your Christmas shopping list this year.
#2– Espresso Machine
One of the most used appliances in anyone's kitchen is surely the coffee maker. Many people start every morning by brewing a delicious, fresh pot of coffee and for coffee aficionados a high-quality espresso machine may just be what they need. If you know someone who's a coffee fanatic who would appreciate an upgrade in their coffee life, this is the perfect kitchen appliance for their Christmas gift. We recommend the Smeg Espresso Machine to give them that perfect cup.
#3 – Toasters
Your toaster is one of those appliances that you use everyday and therefore is usually on display in your kitchen for all to see. Outdated models can be unsightly in your beautiful kitchen as well as not operate to their full potential as they used to. Adding a Smeg toaster to your kitchen checks all the boxes. Not only do they come in 2 slice or 4 slice models that operate at maximum efficiency, they are also eye-catching with their '50s style aesthetic to add that extra character. If someone on your list is in need of a new toaster you can't go wrong with Smeg.
#4 – Electric Kettle
Another great kitchen appliance gift for early risers or people who are always on the go- an electric kettle. Electric kettles allow anyone to have hot water at the tips of their fingers. With an electric kettle, there's no need to wait for a long time for the water to heat up. This is ideal for making quick cups of hot drinks or even cooking meals on the go.
#5 – Mixer
Making delicious baking every morning sounds like a dream to almost anyone. This dream can easily become a reality with a kitchen appliance like a Smeg standing mixer! Smeg mixers are a quick, easy, mess-free way to make amazing baking whenever you need. Why not add a standing mixer to your gift list this Christmas and surprise the baking lovers on your list?
#6 – Blender
Smoothies are an amazing and versatile meal or snack that can be made with literally any ingredients you want. But, they can only be achieved with the help of a good quality blender. Many blenders are even useful for making savory purees or soups- the ultimate kitchen appliance multi-tool. If anyone on your Christmas list enjoys getting creative in the kitchen or is interested in eating healthy- a blender is the perfect gift.
#7 – Juicers
Everyone loves a good glass of fresh pressed juice. Encourage your friends and family's healthy lifestyle by adding a Smeg citrus or slow juicer to your gift list. Having your own juicer allows to experiment by combining fruits and vegetables to make your own delicious blend, or stay classic with fresh orange or apple juice in the morning. Either way anyone receiving one on Christmas morning will be ecstatic.
Merry Christmas!
Kitchen appliances are a Christmas gift sure to amaze and impress any recipient this year. No matter which appliance you decide to go with, be sure to contact or visit us at Avenue Appliance in Edmonton. Find the right fit for your Christmas list based on your budget and your wishes to wow your family and friends.
*In order to receive your Christmas gift on time please allow 2-3 weeks for delivery