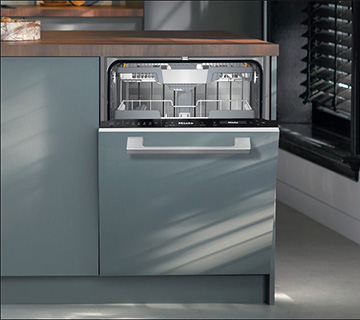 Most people look for dishwasher appliances to avoid becoming the appointed "dishwasher!" But what do they look for in a dishwasher? Many want to find one that will get to business and do the job that elbow grease and time will typically do. If you prefer to avoid getting your hands wet with dishes that are only a vessel for your creativity, Miele dishwashers not only cater to your needs, but they offer multiple styles to improve your space and bring leisure to your life! Visit us today to learn more.
Discerning Between G5000 and the G7000 Miele Models
If you want to check off your wish list by investing in what Miele dishwashers offer, you may encounter an intriguing problem. Which one to get? Let's help clarify as we talk about two luxury dishwashers for the busy chef in your life! First will discuss what matters to you most and then go from there! Ask yourself a few of these questions before comparison shopping:
What is my price point?
What features will benefit me most?
Is SMART Tech WiFi capabilities on my 'must-have' list? If not, what would be on the 'must-have'?
What works best for my space? Will the type I select complement my kitchen space and make it more functional for my needs?
With these questions in mind, let's compare the qualities these Miele Dishwashers have in common first!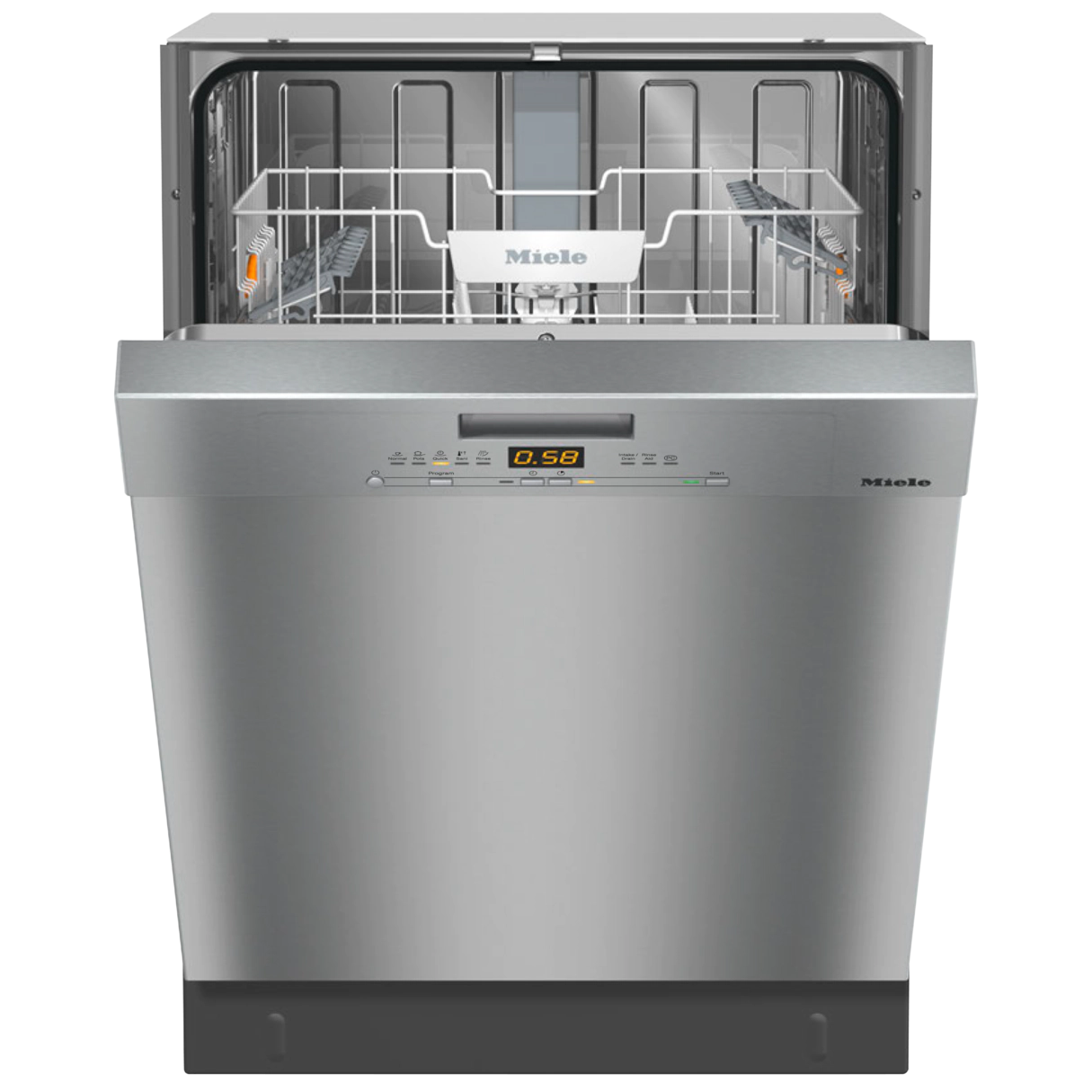 Quality Commonalities
The G5000 and G7000 both:
Operate quietly (although the G7000 lowers the noise level more than the G5000)
Have ample storage space for dishware with three racks, trademark of Miele (the G7000 adds more depth in the racks and space innovation)
Have the legendary Miele engineering that is synonymous with quality and luxury
Share stylishly timeless stainless steel facades
Are Energy Star rated
Noting the Differences
Miele dishwashers share high-quality materials, thoughtful design approaches, and engineering, making them coveted luxury appliances. Even in that, some notable differences can direct potential investors to a specific model of their choosing. The G5000 checks the boxes for those looking to:
Spend less
Avoid WiFi tech integration
Find a high-end machine for a more affordable price.
Acquire a stainless steel tub that facilitates sanitization and cleaning at higher temperatures.
Incorporate professional-grade, high-quality design, and reliability in their kitchen.
Miele appliances are not relegated to fit in any particular box, especially the G7000 series. If you want to gain access to:
Technology that improves the cleaning experience
AutoOpen door features (great for busy hands or sore backs!)
Quality lighting so you can see the difference!
Automatic detergent dispenser (Auto-Dos)
Customizable interior with a 3rd rack that goes deeper to ensure small bowls and ladles fit! That's potentially one less dishwasher cycle!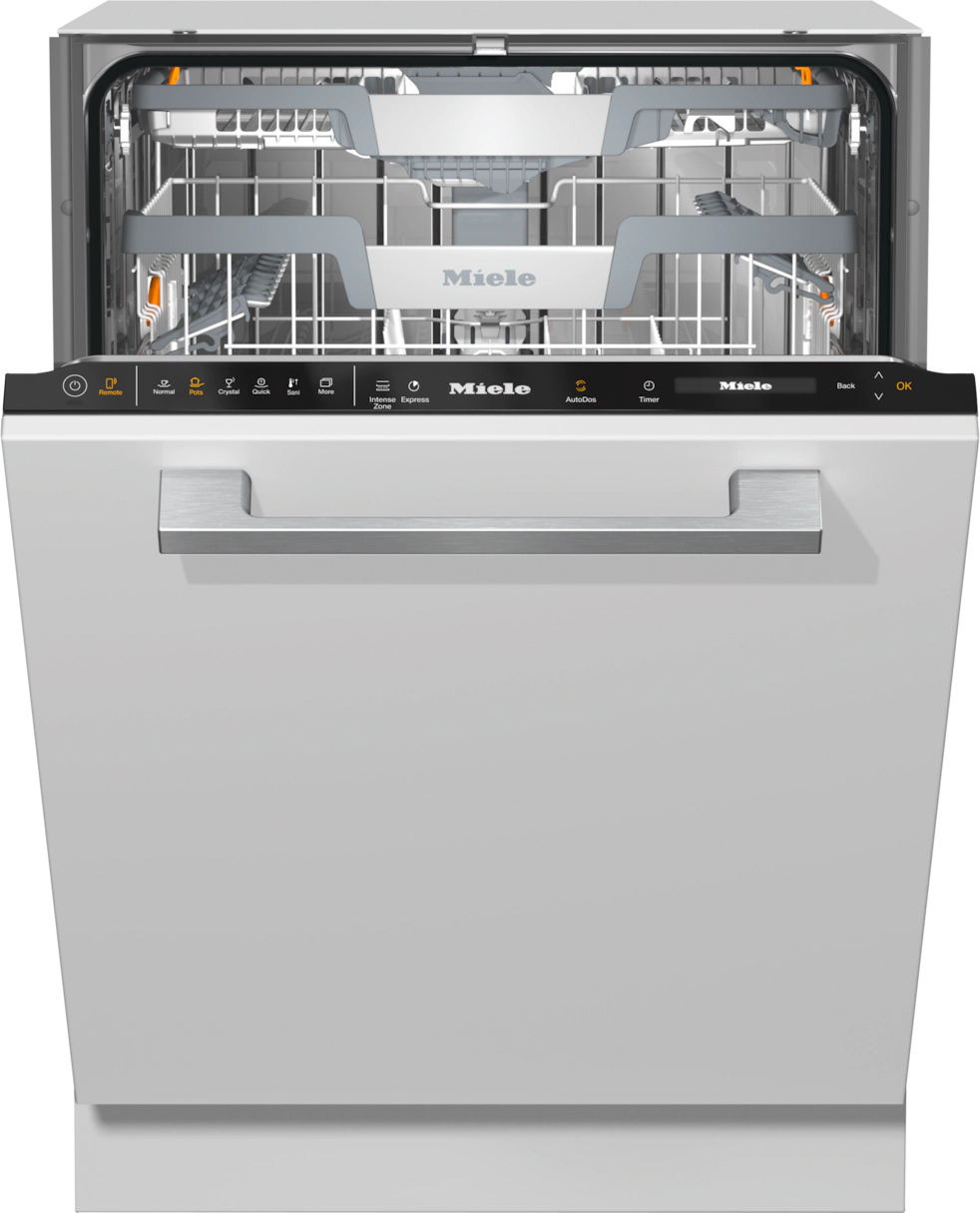 The price point on Miele dishwashers varies depending on what you are looking for! The G7000 is a more significant investment but has more up-to-date features and options to discover. Whichever you choose, though, luxury awaits! You can't go wrong with a Miele in your kitchen! And whatever decadent meals you serve will be served on sparkling dishware because that's what Miele does best!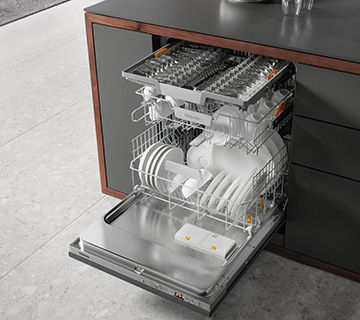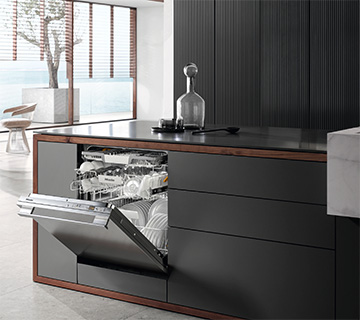 Making Miele Your Choice
One of the most rewarding decisions you'll make is what appliances you equip your kitchen with. If you choose the quality clean that Miele dishwashers provide, time wasted rewashing dishware can become a distant memory. Instead, you'll be able to focus more on making dishes or enjoying dishes with friends and family! Visit Avenue Appliance today and discover what it takes to eliminate time and water waste and enjoy your space and leisure!