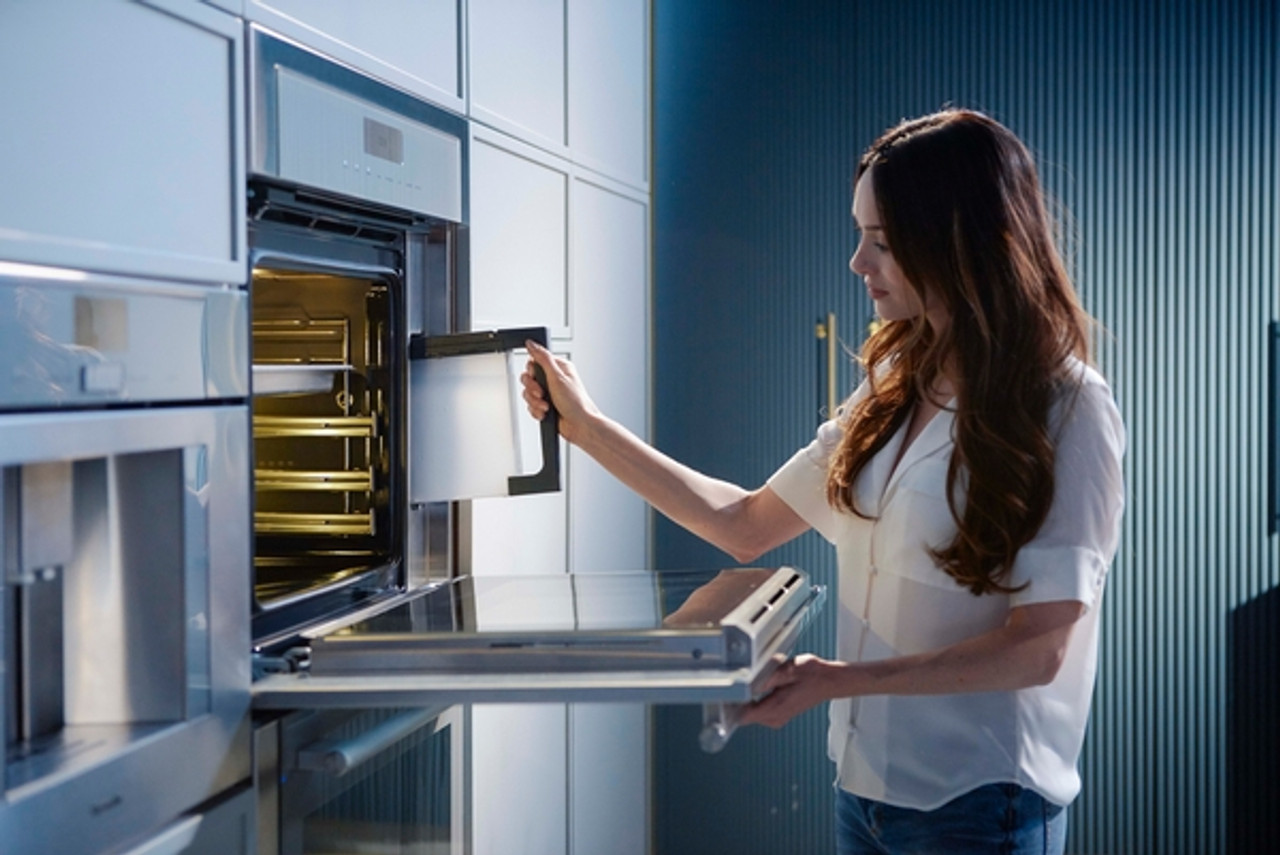 How can ambitious home chefs up their game in the culinary world? Practice is always critical, but so is what one chooses to practice with. Finding ways to cultivate accuracy and utilize precision instruments is essential in the chef's kitchen! So, what is an aspiring home chef to do? It's simple. Use the best heating precision assistants on the market! Thermador steam ovens make it easy to take your creative offerings to the next level! It's time for an upgrade, so visit us today!
A Clean Finish
When plating a dish, details matter. The plate is a canvas for the chef's genius to shine forth. A delicate swipe of color, garnishes placed just so, and the fit is perfection! Thermador steam ovens not only help home chefs to style their dishes with layers of texture, but they also can fit seamlessly into your kitchen design. With various sizes, styles, and combination convection steam ovens available, Thermador ensures that your kitchen will catch the eye and cater to the sophisticated palate of the inner chef within! How do you polish off your kitchen? You incorporate the functional and fashion-forward steam oven into your vision!
Satiating the Senses with Technique
Home chefs can be underrated, but Thermador steam ovens widen the possibilities for food enthusiasts. They bring people with diverse tastes to the table with equal enthusiasm and passion. How? They harness different heating techniques to improve the meal as a whole. If you want to experiment with textures, heat settings, and intelligent tech, a Thermador steam oven offers the following:
17 Heating modes
Steam Auto Programs
Speed Convection
Home Connect (preheating and monitoring via Smart tech)
What does this mean for home chefs everywhere? Endless possibilities! Venturing into the culinary arena should be a continuous adventure. With high-tech helpers like Thermador steam ovens in chef's kitchens, who knows where precision cooking and imagination take them?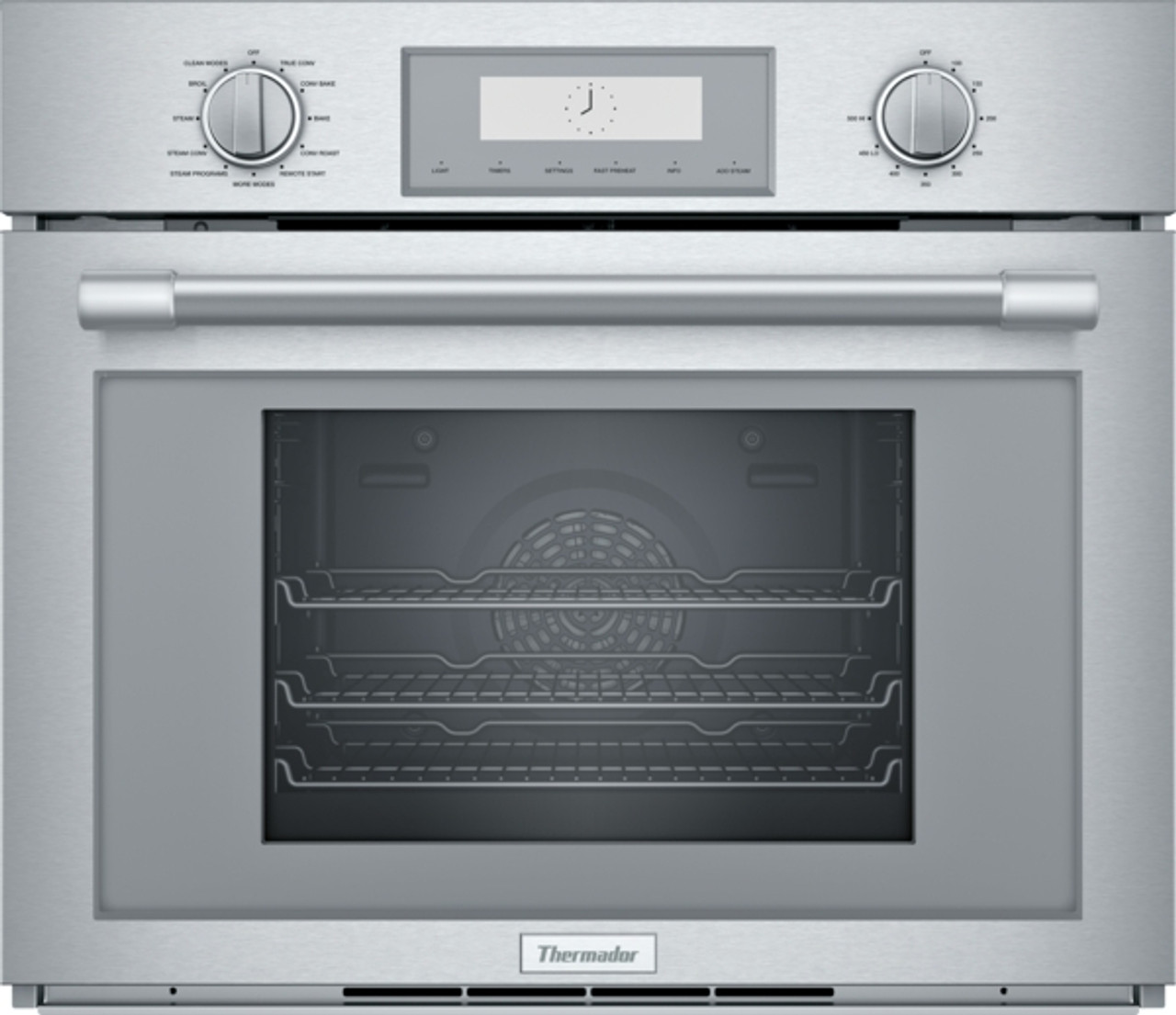 The Competition is Heating Up
If you can access professional equipment to bring out the intense flavour profile that will make any food lover drool, the competitors, beware! Thermador steam ovens turn up the heat as great equalizers by offering numerous heating modes and professional-grade assistance to highlight and balance any dish. With heating options like:
Bake
Broil
Convection Roast
Dehydrate
Pizza
Steam Convection
Slow Roast
And more!
Thermador levels the playing field and helps you to expand your horizons as a home chef on a mission! What flavour profile do you aspire to reach and become an expert in? No tastebuds are excluded when home chefs gain the higher ground!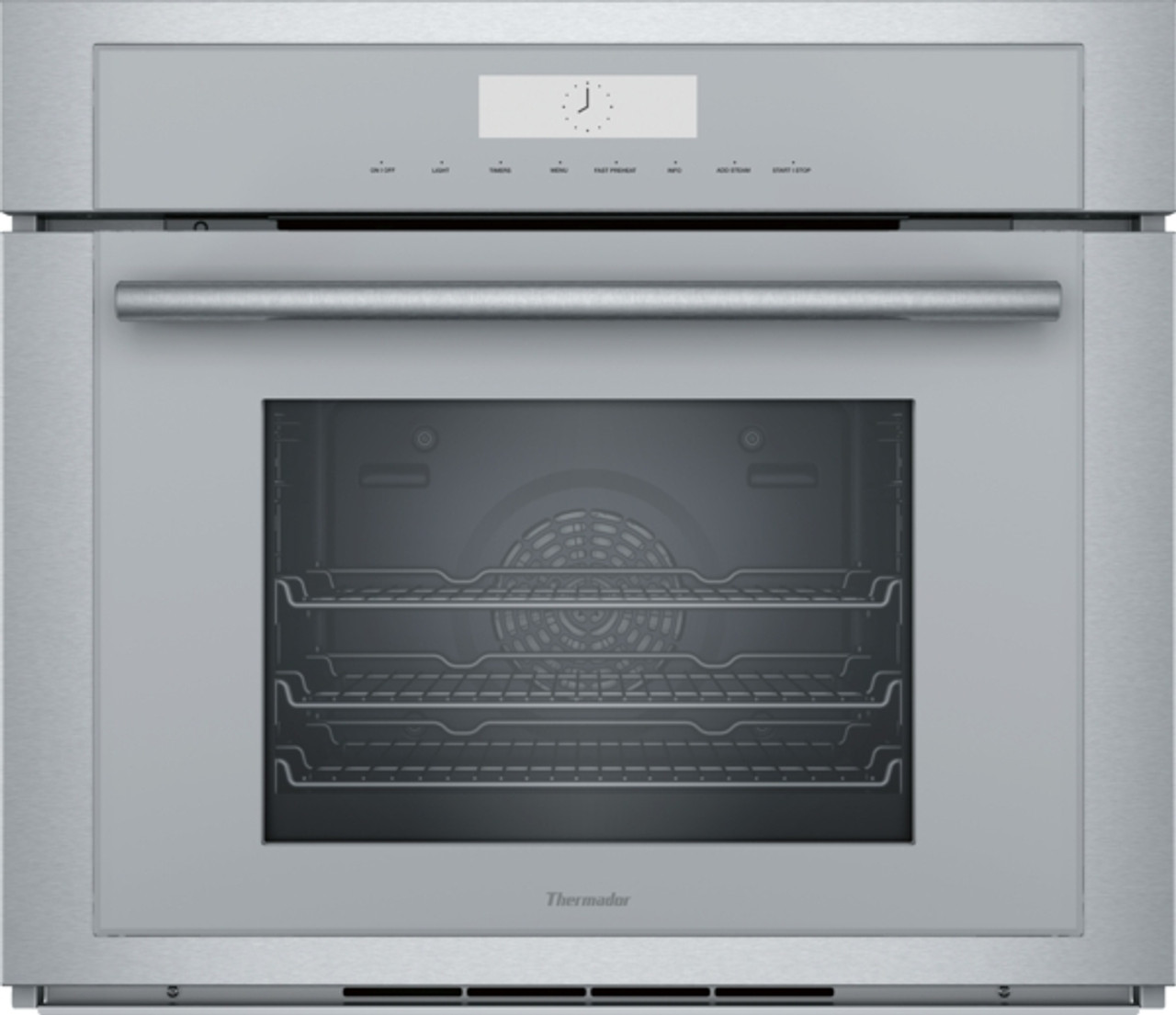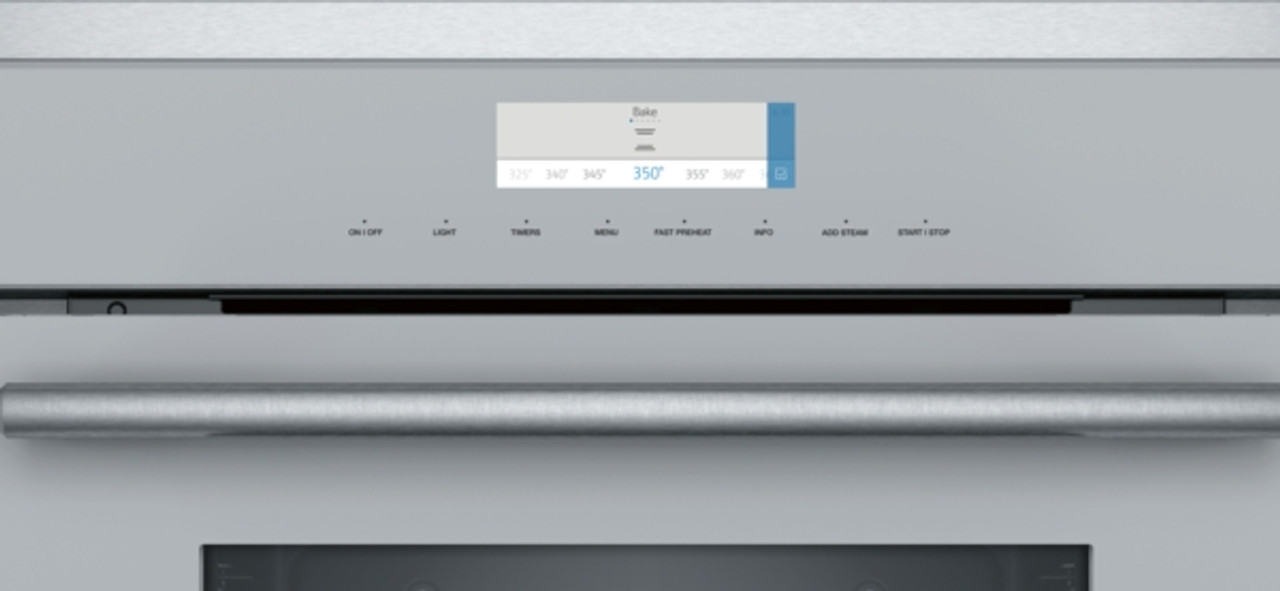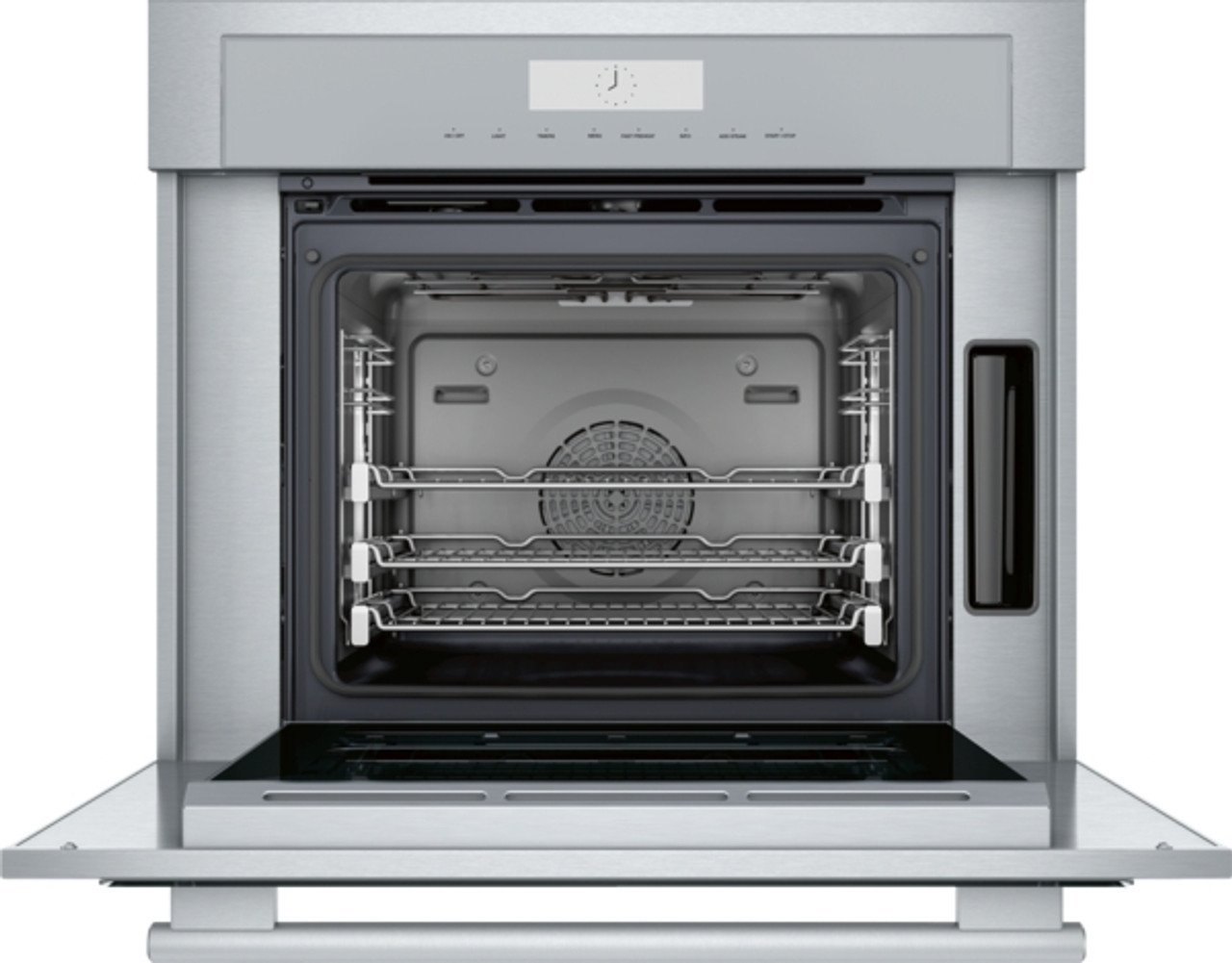 A Soft Touch with More to Love
Thermador steam ovens have more than their heating modes to boast about! Not only are they made with high-quality materials, but Thermador's lengths to ensure your kitchen appliance performs well every time are unparalleled. By utilizing tech that provides:
Flavour Transfer Protection
SoftClose Hinges
True Third Element Convection
High Volumes of Steam Space
Food tech goes all in with what's known as a baffle system. This heat air flow option enables home chefs to cook multiple dishes on multiple racks simultaneously without an unpleasant flavor crossover! Pretty amazing! Thermador couples that with an oven designed to softly close stylish oven doors. Advanced tech and quality mechanics can marry well together!
Thermador steam ovens give home chefs plenty of steam to blaze trails they've never journeyed before! With the largest steam capacity on the market, you'll be a force to be reckoned with! Want to upgrade your kitchen and embolden your creativity? Visit Avenue Appliance today and discover what it takes to level up in the kitchen!