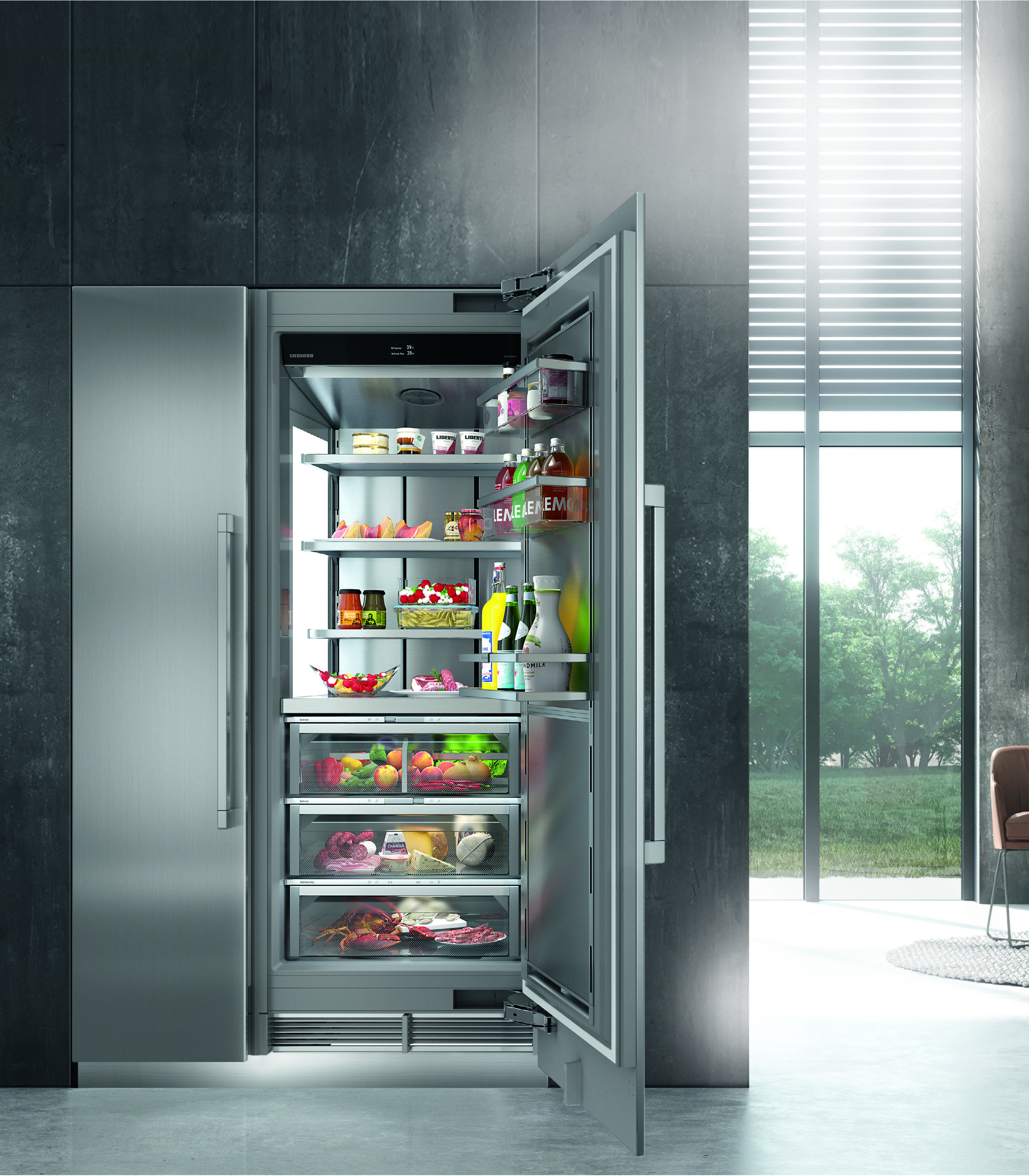 Nothing is more disappointing than having food spoil in the fridge. It is costly, and messy as well. One of the brands that has cemented a legacy for high-quality refrigerators is Liebherr appliances. Liebherr continues researching how to improve refrigerator technology to produce better products for their customers. This led Liebherr appliances to create the Monolith Refrigerator. The refrigerator is perfect for you if you need a reliable appliance to handle all your cooling and refrigerator needs.
Why the Monolith Refrigerator?
The new Monolith refrigerator from Liebherr appliances, offers not only a great cooling station for your master chef ingredients, but is eco friendly, has a quiet operation, and comes with tech advancements.
SoftSystem Technology: Never worry about closing your door too hard. SoftSystem technology ensures that the door never slams shut but closes quietly.
Futuristic device: You can control your new refrigerator from your phone or tablet. Get power outage alerts, activate super-frost and supercool, and be alerted if your door is left open
Eco-friendly: All Liebherr appliances come with ActiveGreen technology, meaning you consume less energy.
Different choices available: Liebherr appliances come in a wide variety to suit different tastes. From size to hardware styles, the monolith is sure to improve your kitchen and give it an edge.
Flexible organization: Your new monolith is fitted with a FlexSystem, so you can personalize your food storage. You'll also have an overhead InfinityBeam lighting that will make your food shine!
No more smells: With a FreshAir activated charcoal filter system, your fridge air will be purified so everything stays smelling fresh.
Feel free to show off your monolith refrigerator from Liebherr appliances to your guests and experience perfect cooling and refrigeration. If you want a refrigerator from the future, the Monolith refrigerator is your best choice. When you're ready to upgrade your kitchen and be the talk of all your guests, get in touch with us to discuss the new line of Liebherr appliances.