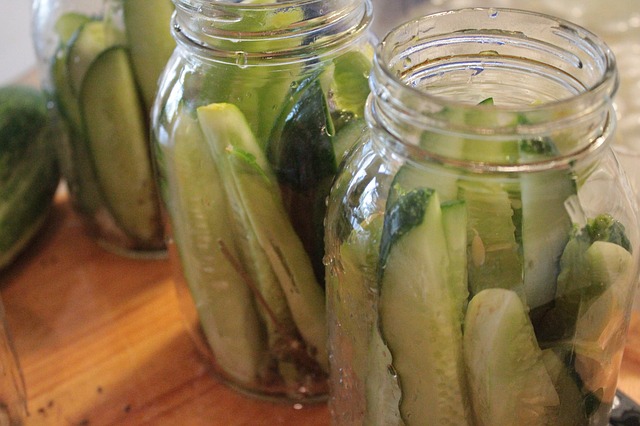 If you've been in the Edmonton area this summer, you'll know that we had a lovely, hot summer, which is perfect for the greenhouse cucumbers that have been growing in Alberta greenhouses. And now that August is ending, those pickling cukes are ready for harvest!
Take advantage of the bounty from your friends or the farmer's market by making some quick and easy refrigerator pickles! All you need are a few ingredients and a couple of appliances, like these beauties from AGA.
Here is a recipe that actually works for anything you want to pickle in your fridge, like cauliflower, carrots, asparagus, whatever you want!
2lbs pickling (small) cucumbers (or 2lbs of whatever veg you want)
8 cloves of garlic
1 ½ c white vinegar
2 c water
2 tbsp salt
12 dill sprigs
1 tsp celery seed
1 tsp mustard seed
1 tbsp coriander seed
½ tsp peppercorns or ¼ tsp red pepper flakes
1) Pour the vinegar, salt, and sugar into a saucepan and cook on the stove on high heat. Stir until the salt and sugar dissolve.
2) Transfer into a bowl, add water, and put it in the fridge.
3) Slice your cukes into spears and stuff them into 2 1qt jars. Add the remaining ingredients and the cooled brine to the jars.
4) Last step, cover and chill and they're ready the next day. Pretty easy, right?
These delicious dilly pickles last a month, so you can snack on them while you're renovating or moving into your new home, but they'll probably be gone before that.
Enjoy!