If your father is anything like mine, one of the easiest ways to get into his heart is through his stomach. Show him that you know exactly what he likes by purchasing him a charcoal BBQ grill for Father's Day. Not only will he enjoy barbequing hotdogs, steaks, and other meats on Father's Day, but he will continue to use the grill until the very last day of the summer.
At Avenue Appliance store in Edmonton, we recommend our Kamado Joe charcoal grill for its delicious taste and ease of use. Our customers are always confident when they purchase a Kamado Joe grill. This is because our ceramic grills come with a great 5 year warranty on all metal parts, a year long warranty on heat deflectors and pizza stones, as well as a year long warranty on gaskets and thermometers.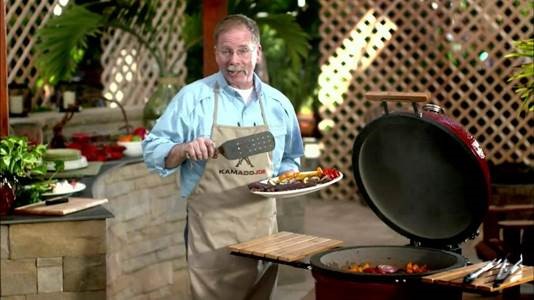 There are many advantages to the Kamado Joe over other grills. The Kamado Joe is a charcoal grill, which means that it is very effective when it comes to smoking, grilling, and searing meat. Moreover, the grill comes in many styles and a cooking system that allows for the ability to create more grilling space if need be.
If you are looking for a business that cares and is willing to go the extra mile to make their customers happy, visit Avenue Appliance store in Edmonton.