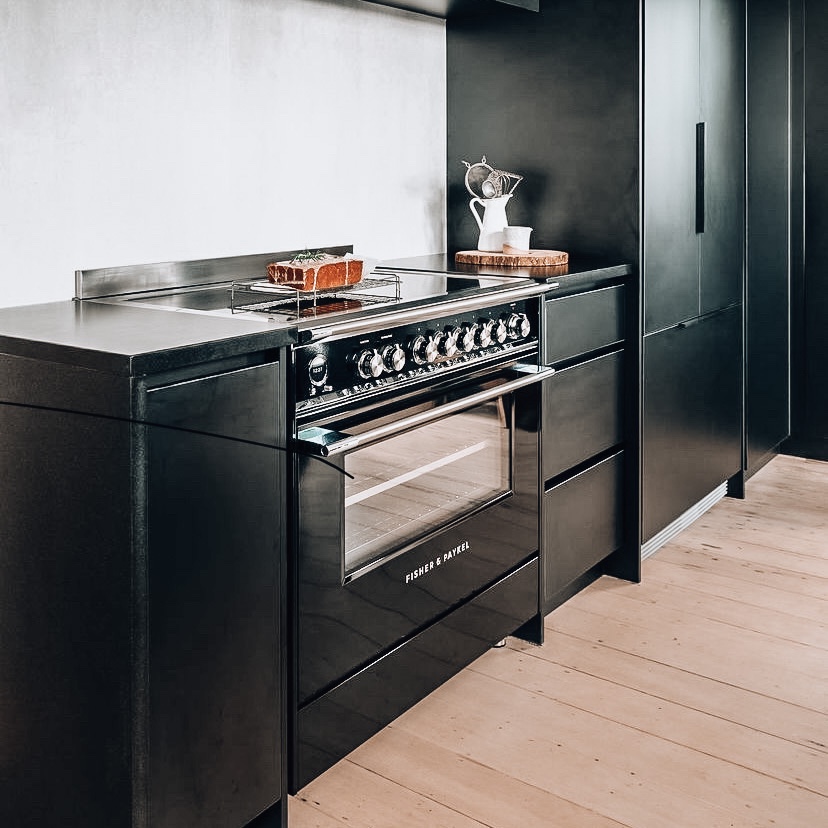 For chefs or aspiring chefs, luxury comes from having access to dependable, versatile, and quality appliances. When efficient heating elements, numerous settings, and sleek designs act as the feature wall in your favourite room in the home, the possibilities for a delicious experience are endless! If you want your dishes to highlight your unique skillset in the kitchen, Fisher & Paykel ranges facilitate that goal! Visit us today to learn more.
Your Favourite Double Feature
What features add intrigue and potential to what you offer to your friends and family? Is mealtime the double feature that everyone loves to enjoy together? Fisher & Paykel make every table gathering dinner & a show! All you need to add special effects, unique details, and excellent dialogue is at your fingertips. Delicious food made with high-quality appliances is the best conversation starter for quiet meals at home or social gatherings to indulge in your need to chat and snack.
The Starring Role of Ranges
What makes Fisher & Paykel ranges so unique? Here are a few of the top features Fisher & Paykel's Multi-function Ceramic Radiant Range offer for your enjoyment:
Versatility
Simple, sleek style
Stainless steel function and flair
Dining for two or too many
Cleaning surface and features that make clean-up minimal and satisfaction at a maximum
How do you put the spotlight on your talents? By utilizing the best appliances in your creative space to feature one-of-a-kind decadent dishes. Your home can be the red carpet to invite friends and family to enjoy the high-quality cooking and edible experiments you showcase.
Bringing the Benefits into Focus
With Fisher & Paykel ranges, it's easy to spot the glamour and the functionality of what luxury appliances offer. If you want access to a well-controlled heating element, consistent results, and multiple pre-set temperatures settings like:
Bake
Grill
Pizza mode
Fan forced
Pastry bake
and more
You'll be pleased to find Fisher & Paykel range options ready-made to accommodate your tastes!
Quality ranges for long-term use and exact results are an investment worth indulging in. With stainless steel materials, a stylish modern façade, and dials that glow with promise, the Fisher & Paykel Ceramic Radiant range hob knobs with the best appliances in the chef world. If you like a minimalistic look with a nod to style and durability, Fisher & Paykel products will always make the VIP list!
Never Scratching the Surface
Do the appliances you've used before tend to fall below your expectations? It's time to clean up the kitchen with Fisher & Paykel ranges that make cleaning up brief and offer chefs hope for a future filled with large get-togethers and unforgettable snapshots. Fisher & Paykel's high-end luxury options provide you with the chance to improve your skills in the kitchen! Want to find out how your star appliance can keep your talents shining brightly? Visit Avenue Appliance today and discover the depths they will go to ensure you stay the center of attention!