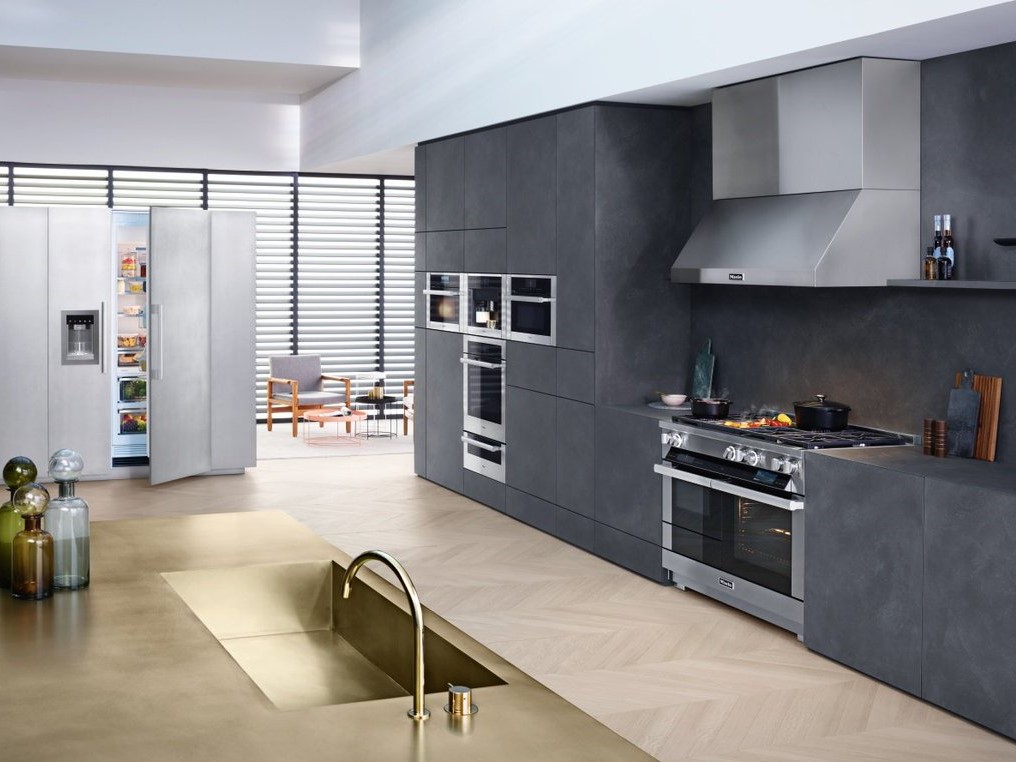 The kitchen is the heart of every home and it should be filled with efficient and stylish kitchen appliances. Miele appliances bring you state of the art kitchen appliances that can stand up to your kitchen needs, all while standing out above the rest.
Below are three innovative appliances from Miele appliances we know your kitchen will love!
Miele Coffee System
The Miele coffee system allows you to make a cup of coffee according to your taste. You can choose between a built-in system, or a countertop machine. Having the system in your kitchen is like having your very own Italian barista right in your kitchen! From espresso to lattes, macchiatos and even cappuccinos, this one touch coffee system will brew the perfect cup every time.
Miele Dishwasher
Not only are Miele dishwashers quiet, they have been designed with your needs in mind. With three separate baskets for optimal utensil and dish placement, you'll have perfect cleaning results every wash. Miele also provides a unique Knock2open technology that integrates seamlessly into your handless kitchen. They are also built to ensure minimum water consumption, saving you money.
Miele Refrigerators
Miele appliances give your kitchen a new definition of elegance and sophistication. You can choose from a wide range of refrigerators, from the freestanding to built-in systems, and to even special refrigeration systems. Miele appliances are designed to keep your produce fresh and in a well-organized manner. The DynaCool ventilator ensures excellent circulation and distribution of cold air, keeping your drinks cold and food fresh.
Are you looking for a sophisticated new look and long-lasting appliances for your kitchen? Miele appliances will not only redefine your kitchen but will ease your way into advanced kitchen technology and impressive quality appliances hard to measure up. Contact us or visit our showroom to learn more about Miele appliances.