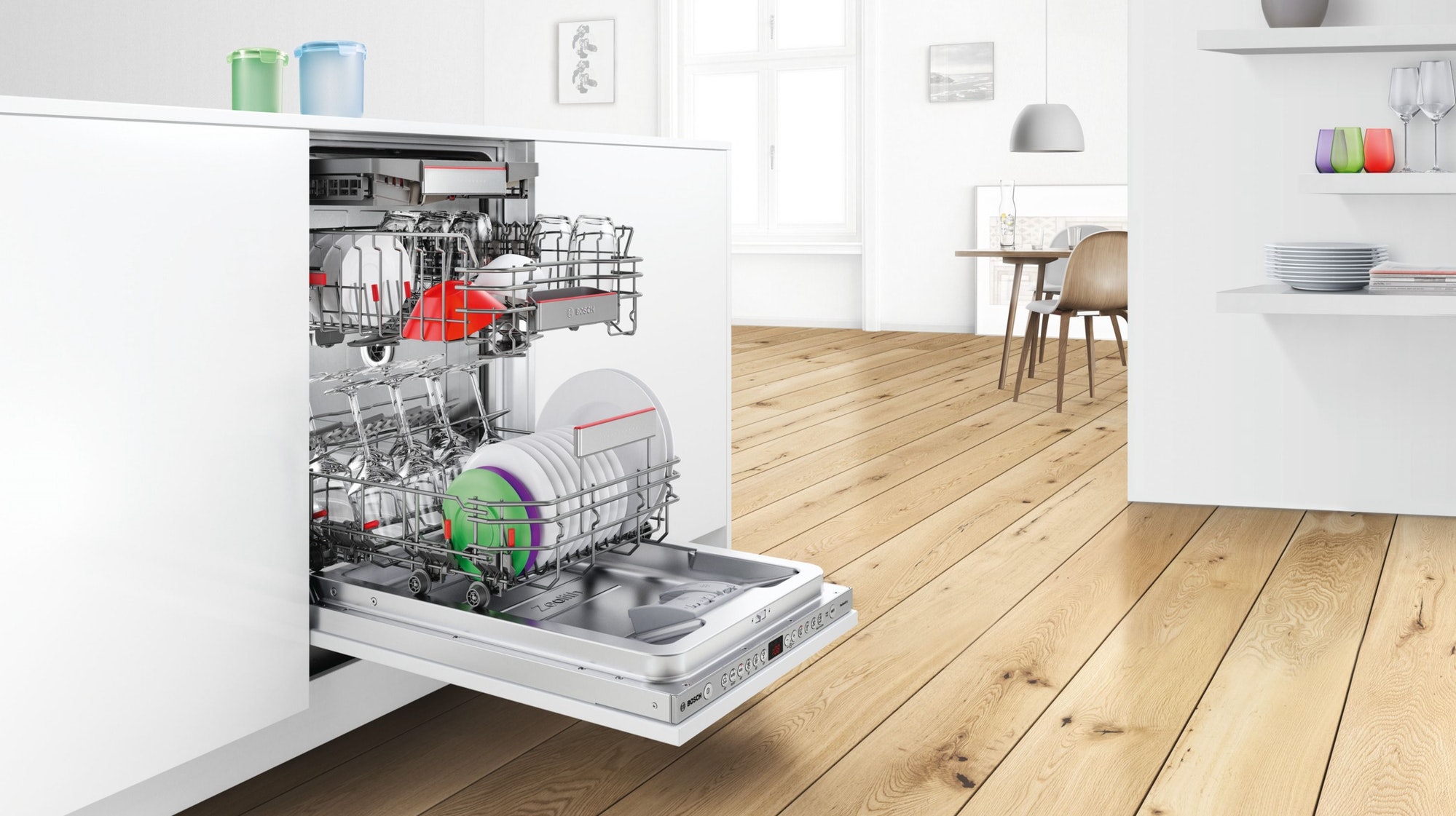 Doing a Clean Sweep of the Best in Bosch
What makes Bosch appliances the premium choice? Whether you love to cook or not, cleaning is still a must! So to make at least one of your kitchen endeavors a pleasant one, Bosch dishwashers offer versatile options to fit your specific needs. It's all about custom choices to fit your unique life. Visit us today to see our line up of Bosch appliances.
The Cleaning Power of Selection
When you scan through the many stylings of Bosch dishwashers, it helps to ask the right questions. Let's do a quick evaluation.
What size dishwasher would fit best in your space?
What style/finishes do you want to showcase in your dishwasher's design?
What features are important to you?
Would a Home Connect (smart) dishwasher benefit you?
These inquiries can give you a clear picture of the type of Bosch dishwashers that will fit seamlessly into the vision you have of your ideal cleaning appliance. Whatever you choose, you'll be making the right decision because all Bosch dishwashers keep your dishes sparkling and your cook space tidy!
Making the Most of Measurements
How do you know what size dishwasher to choose? For either the minimalist or the most decadent heart, Bosch dishwashers ensure your needs are met! Need an ADA-compliant dishwasher? Look no further than your high-end Bosch appliance!
Handling Colour with Pizzazz
Do you love the idea of creating a dishwasher with finishes that fit your style and your hand? With Bosch, you can choose your dishwasher's finish to pull the overall look of your kitchen together. And if you want to customize even further, check out their handle selection. Bosch dishwashers offer handle choices like:
The bar
The pocket
The recessed
The scoop
The custom panel
If you love to hang decorative dishtowels and add some seasonal style to your kitchen, the bar handle style is the popular choice. Or another popular choice, the pocket handle is popular for its understated elegance and lack of a protruding handle. This may be the best option for quick feet in the kitchen when food prep could be happening on the countertop above!
Featuring the Finest in Luxury
Bosch offers you technology triumphs in the form of:
Precision wash
Crystal dry & auto air
Noise level options
3rd rack choices
People choose Bosch dishwashers because they meet a higher standard. Their Precision Wash settings use intelligent sensors to target dirty dishes. Crystal Dry and Auto Air utilize the best in drying technology to address drying many different materials well and allow for moisture release to occur sans your supervision. How loud, how spacious, how efficient can your dishwasher be? It's time to find out with your own Bosch dishwasher!
Seek out your Luxury Cleaning Assistant Today!
Discover how your kitchen dishware and your face can sparkle as you detail your experience with appliances that make cleaning--dare we say it? Fun?! With Bosch dishwashers, anything is possible! Visit Avenue Appliance today to learn more.