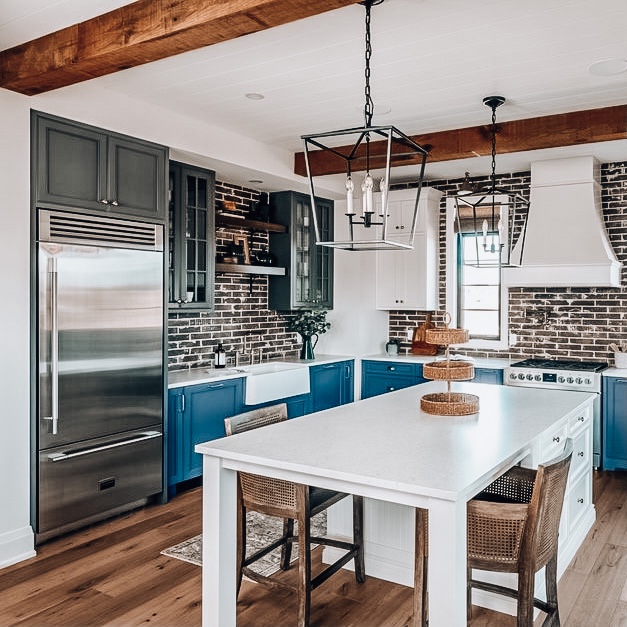 Do you want to keep your kitchen fresh and your food tasting crisp and gourmet? The moment has arrived! A modern take on the ancient Greek revival style, the newest in Fulgor Column Fridges is waiting to take your current needs for food preservation on with gusto. Fulgor Milano refrigeration has gone next level! Visit Avenue Appliance to learn more.
Nouveau and Oh So Necessary
Cooks who appreciate customizing their kitchens and creating an efficient area to create delectable entrees love the newest addition in luxury appliances. Do you like to keep it slim and sleek in your space? With Fulgor Milano refrigeration, small rooms and hot days don't affect the quality of craftsmanship behind the Fulgor Milano column refrigeration system! Fulgor Milano helps you save space by moving storage options upwards and not outwards.
Modern Comforts Minimal Style
It's time to sort and organize your favourite foods to suit your cooking style and tastes. The best organizer in your life doesn't have to be a person in the family. Instead, it can be placed in a column that keeps your goals centered and your food habits balanced. Fulgor Milano refrigeration features:
Touch-screen controls that keep your fresh ingredients crunchy and unspoiled when temperatures outside dive or rise
Panels or stainless steel door facades
Flush countertop options made possible by a unique design
Numerous width selections that blend seamlessly with your room's size
A Newer Approach to Old Problems
Do you miss crunchy carrots and juicy tomatoes? Hot summer days and cold winter nights can wreak havoc on the foods temporarily visiting your fridge. With touch-screen technology that ensures airflow and reactive temperature control to cool or balance the air inside your food preserver, you can have your crunch back!
For short-term food layovers or long-term munchies, you want your gourmet leftovers and ingredients to have a pleasant stay and excellent accommodations! Fulgor Milano refrigeration options attempt to enable your foods to enjoy their sojourn to the interior of your high-end fridge with a stylish exterior and tech-forward LED-lit interior! You get a pleasant view in the kitchen, and your food receives the preservation and attention it deserves to be satisfying for late-night snacking.
What appliance can fit almost any kitchen space? Fulgor Milano column fridge sizes come in widths of:
The potential Tetris configurations are endless! With sleek columns with lots of headroom for lettuce "heads" or tall beverages, you'll be delighted at how Fulgor Milano refrigeration fulfills your food and stylized storage needs.
Hinging On Your Vision
Fulgor Milano column fridges are designed to keep your foods fresh, and your meal plan focused. With hinges specifically made for an actual flush installment in your gourmet chef kitchen, Fulgor Milano refrigeration ensures creativity flows because sightlines are left undisturbed as you walk the hallowed floors of your culinary art studio. How do you experience luxury by design? Visit Avenue Appliance today and feel refreshed at the new opportunities for tasty excellence waiting just around the bend!