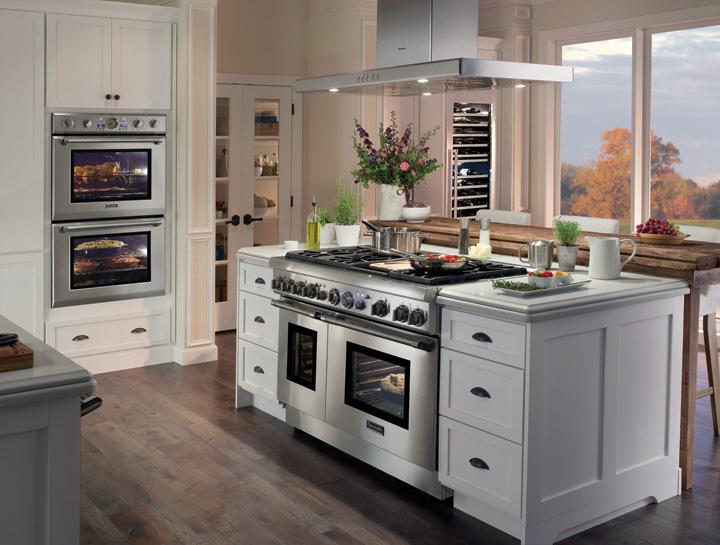 Every once in a while, you will come across things that will completely transform your view of ordinary tasks. Sometimes, it is an entire brand that opens up freedoms and possibilities you could only have dreamt of. This is the narrative of Thermador Appliances. Thermador transforms your kitchen into an elegant space of culinary art where you are head chef. The revolutionary commitment to professional functionality, innovation and design freedom transverses all kitchen styles and cooking methods to bring out an invaluable kitchen experience.
A History of Innovation
For close to a century, Thermador appliances has spearheaded countless home appliance innovations and effectively transformed kitchen functionality forever. Unsurprisingly, Thermador is the third largest appliance brand globally. Throughout its century of operations, Thermador Appliances continues to push for new heights in kitchen appliances. You will recognize some of their innovations, such as the first wall oven and a matching cooktop, electric stove and glass oven doors that form the basis for every modern Edmonton kitchen.
It is not only about a rich history. Thermador appliances continues to produce revolutionary appliances to fit your everyday needs. Here are some of their latest appliances that you will like.
Culinary preservation centers
Liberty induction cooktop
Built in fully automatic coffee machine
Star Sapphire dishwasher
It is this ability to not only keep up with innovation but also shape it that assures me of the best quality appliances from Thermador.
Professional Functionality
Functionality is when you can efficiently get the most out of all your ingredients from the time you purchase them to when you serve them. This keen eye for functionality shown by Thermador radiates in among many, the following appliances;
Atmosphere controlled modular fridges for maximum freshness
Patented cooktop technologies (Star burner) that evenly and efficiently distribute heat
Responsive and efficient induction options with industry-first color touch display and power boost technology for unparalleled precision and power
Spacious ovens that support steam cooking combined with convection for unprecedented even and accurate cooking possibilities
Custom Design
The kitchen is the heart and soul of a home. As the pioneer of built-in home appliances, Thermador enables you to harmoniously radiate your unique style from the kitchen across the entire home using a full set of online tools while maintaining functionality of your appliances.
Contact Avenue Appliance today to discover Thermador Appliances for your Edmonton area home and forever transform your kitchen experience.