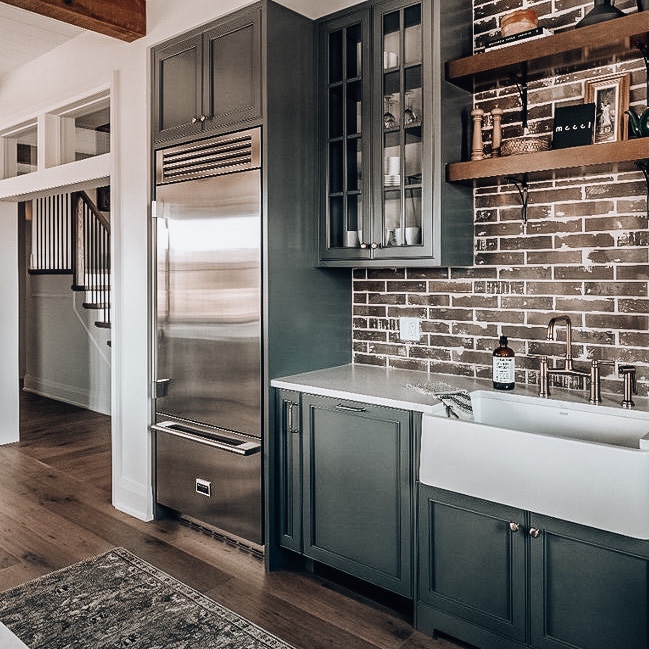 Built-In Boldness
When the flow of your space becomes stilted, conversations lag, and chefs cannot move freely, efficiency takes a dive into the general direction of clunky and unusable. Choosing a Fulgor Milano refrigerator to complement your kitchen line-up can help transform how you cook and take away some of your prior kitchen frustrations. For those who hear the brand "Fulgor Milano" and only see high-class range tops, it's time to take a step back and check out some of their other quality appliances! Visit us today to see more of what Fulgor Milano has to offer.
Robust and Ravishing
How can you be bold and beautiful? Ask Fulgor Milano! Their appliance designs are legendary in the culinary world. For those who love to create bold, savory dishes and flavour-filled bites, chefs everywhere appreciate how Fulgor Milano appliances facilitate fine dining and award-worthy plates.
A stylish Fulgor Milano refrigerator is the perfect way to finish your dream kitchen makeover. You'll understand why a Fulgor Milano refrigerator is quickly becoming a popular purchase for those chefs who love leftovers and keeping food fresh with features like:
Stylish LED Lighting
Brilliant white aluminum overlays
Unique features like Holiday mode
Thick, heavy doors for insulation
How do you ensure your dishes always stay delicious? You invest in a refrigerator unit that provides temperature control and prolongs freshness.
It's Okay to Take a Holiday
Fulgor Milano refrigerator units may offer what is known as the Holiday Fresh zone. If a "staycation" is not on your agenda but a trip out of town is, you'll appreciate this particular addition. You can increase your energy savings and decrease the temperature in your Fresh Zone compartment by programming your refrigerator to chill for a specified interval using the Holiday setting. Anything you can do to make your holiday go smoother is always a plus!
Ice Age Rebooted
Sometimes the perils of being a chef can be problematic to your peace of mind. When you see perfection as an achievable goal, disappointment can weigh heavily on your shoulders when your appliances aren't up to par. In keeping up with the challenge of providing consistent quality in your art form, a Fulgor Milano refrigerator has design features that keep ingredients cool when the kitchen gets steamy. How? By utilizing the tech that integrated into their design.
Ask your local Fulgor Milano dealer about features like:
Deep Freezing
Rapid Freezing
Cool Zone
These options can help to keep airflow moving and temperatures balanced to ensure the ultimate freshness.
Chilled to Perfection
If you've already (or never) experienced the quality that Fulgor Milano appliances can bring, complete your space with a Fulgor Milano refrigerator. Your talent will shine when you use quality ingredients kept fresh from the start of your creative process. Just imagine what masterpieces will emerge from your kitchen when you use high-end appliances to ensure consistent results! Visit Avenue Appliance today to create an all-around experience that is sure to impress the ones you love!