Luxury Appliances Storming the Shores of Your Kitchen
It's time to wield your cooking prowess with style! Luxury appliances from Wolf turn home-made vittles into gourmet delights! How? By offering home chefs access to all the luxury appliances on their supply list! If you don't have a luxury supply wishlist yet, Wolf's restaurant-quality secret weapons can help! See our new line up from Wolf in store today.
Stocking Supply Lists for Fine Dining (War)Fare
You can fulfill your conquest of fine dining in-home by outfitting your kitchen with countertop luxury appliances like the:
Elite Countertop Oven with Convection
Programmable Coffee System
Wolf Gourmet Blender
Multi-Function Cooker
Wolf's Gourmet Precision Griddle
2 or 4 slices Wolf Gourmet Toaster
Victory can taste sweet with luxury appliances by Wolf. You'll give friends' and family's tastebuds a winning combination of texture, flavour, and finesse with countertop kitchen helpers that bring the element of surprise to any dining table(or mess hall)!
Secret Weapon Knowledge
Experienced home chefs can produce delicious fare because they know the quality tools they wield. Here is some luxury appliance info to help you determine what secret weapon(s) to add to your kitchen's repertoire:
The Elite Countertop Oven
With its precision temperature control, a non-stick interior, and five heating elements, this Elite force can always control the narrative around the table. If you want a quick cook that'll work when hungry guests strategize a surprise visit attack, Wolf's list of luxury appliances provides the advantage.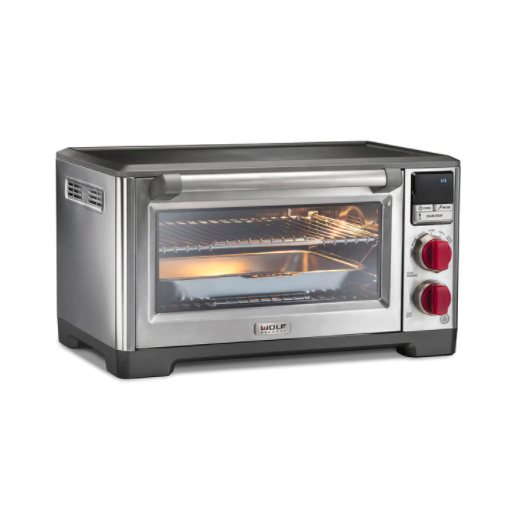 Wolf's Programmable Coffee System
It's important to stay alert on your home-chef-to-excellence mission! What better way to achieve excellence than with Wolf's programmable coffee system, featuring manual and Accu-Brew modes? Get the right strength brew, and the precision kickstart you need to strap on your apron and cook!
The Wolf Gourmet Blender
If you're planning a stake-out, this blender's unique design will keep it quiet while you mix up your favourite fortifying drinks. With an LCD control panel that keeps you "in-the-know" about blending time and program settings, you'll never get caught unawares! 
The Multi-function Cooker
Nothing soothes like a warm bath after a long day of marching while prepping meals for loved ones. Wolf's multi-function cooker provides the same respite for foods via the sous vide function. With a stainless-steel removable tri-ply vessel included, you have the versatility to traverse new paths to tasty victory.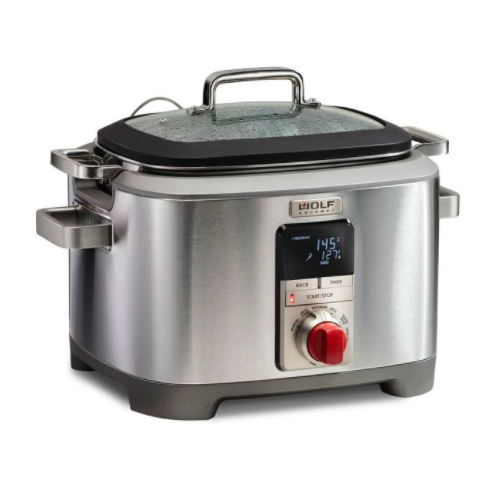 Wolf's Gourmet Precision Griddle
With luxury appliances, the importance of built-to-last materials makes all the difference! A stainless-steel vented lid, a cast-aluminum cooking surface, and the ability to saute, steam, sear, grill, and melt is a combination that any competitive home chef will love.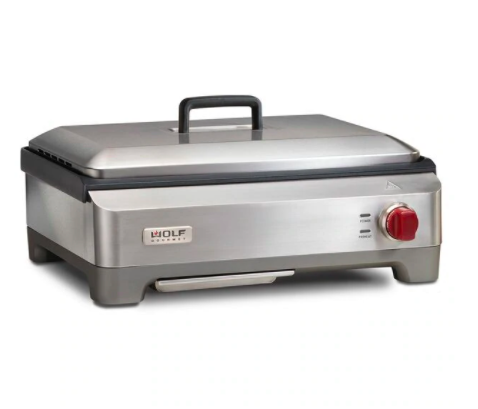 Wolf Gourmet Toasters
You can keep your cooking skills toasty and frozen pastries in line with Wolf's Gourmet toasters "keep warm" and "frozen" settings! With their high-end die-cast construction, your kitchen will be pre-prepped for success.
New at Avenue Appliance
Try Wolf luxury appliances today! You'll soon discover how they toast you and your home chef skills with countertop solutions that will bring you the win every time the dinner bell rings! Visit us today to see our new lineup of Wolf products.