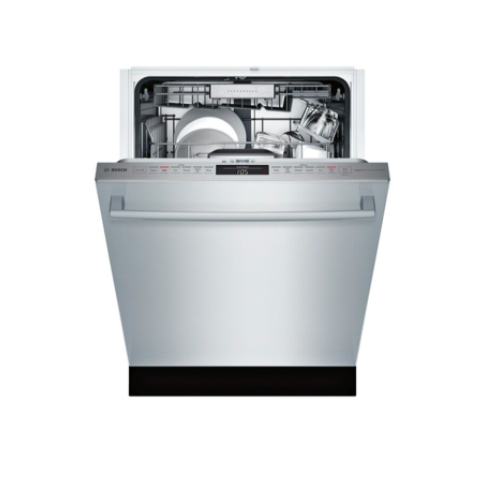 High-performance dishwashers can be hard to find, but once you do find one, it can quickly become your most reliable kitchen aid. No one likes dirty dishes, and very few people like washing dishes by hand. With Bosch dishwashers, functionality becomes a fundamental part of your kitchen prep and cleaning process! Visit us today to learn more.
Bosch Dishwashers Dish out Quality Results
What makes a dishwasher an irreplaceable appliance? Bosch dishwashers answer that question in several different ways. Your kitchen appliances should be convenient to use, solve a problem efficiently, and ensure you work less as they work more. Bosch dishwashers can:
Signal whether they are turned on or off
Fit with your schedule to start or stop when you need them to
Do all the dish cleaning with less noise involved
Dry plastic dishes just as thoroughly as glass or ceramic dishes
How Do They Do It?
New technologies utilized in Bosch 800 series dishwashers make dishwashing less of a chore and more of a simple task.  
How do you know the dish cycle has finished? A red light projected onto the floor signals when the dishes are complete. You don't have to continue to open and risk dripping water and steam floods your kitchen.
If you don't want to run your dishwasher immediately after filling it, Bosch dishwashers offer a 1 to 24-hour delay option. It's your choice on your time when your dishes get washed or sanitized. Yet again, Bosch puts your needs first. Convenient automation in action! 
Noisy appliances can wake cranky little ones (or older ones) from a peaceful slumber. How can you avoid those unhappy scenarios? Bosch dishwashers have earned the moniker"the quietest dishwasher in the U.S" for a reason! How do they do it? Bosch 800 series dishwashers feature:
Ecosilence motor systems
Numerous layers of insulation
A food filtration system that doesn't use a loud grinding mechanism
Sound absorption measures to ensure they work at a whisper!
Zeolith is the missing ingredient/mineral used by Bosch to ensure plastic dishes don't need extra hands-on effort for drying. Like something out of this world, Zeolith transforms humidity into heat and lowers the energy Bosch dishwashers use to ensure every dish, ceramic, glass--or plastic dish gets dry! 
Sensors for the Best in Dishwashers
Bosch dishwashers take your dishwashing experience to the next level with PrecisionWash. This feature uses smart sensors to monitor your dishes throughout the cleaning process. With their precision "eyes" scanning and strong spray arms targeting the grime, you get a sense of how efficient the 800 series products are! 
Bringing out the Good Dishware
While Bosch 800 series dishwashers have sensors to ensure high-quality outcomes, the best appliance dealers use their expertise as quality sensors to ensure you have the best appliances at your fingertips! Visit Avenue Appliance today to learn more about Bosch dishwashers.