Miele has been perfecting their master chef technology for many years and each year it gets better, more integrated and in a sense Smarter. The Miele Generation 6000 line of appliances has technology integrated and perfected to make this series of appliances function into today's home for many years to come.
The new Generation 6000 from Miele makes using the appliances simple. There are several control styles available so you can choose what you prefer. The newest design is the M Touch control. M Touch stands for a high-resolution TFT display (thin-film transistor) on flagship models, similar to a smart phone or tablet PC. Simply use the tip of your finger to browse, swipe and scroll through the menu. Functions and menu options appear clearly and are easy to read. All settings are carried out on a high-resolution TFT display.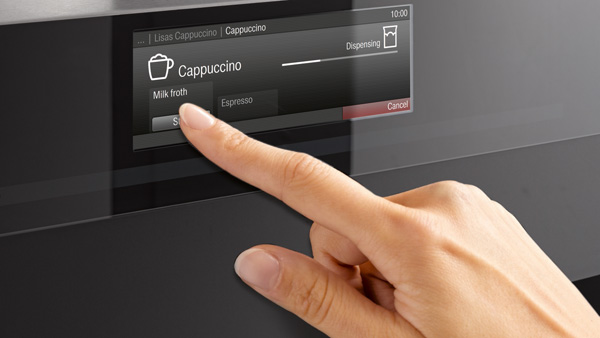 The statement is often made that Miele is considered a luxury appliance. Every Miele appliance is manufactured with the goal in mind to live twenty years. Quality is not compromised so that the 20 year life span can be maintained. It is the old rule of thumb, you get what you pay for. We as consumers can stop the mentality that has been created in North America that everything is disposable. We can expect more, demand more and make more informed decisions about the products we purchase. This philosophy has given Miele a clear advantage in the marketplace.