Trendy and Top Tier
Does your kitchen blend functional and 50's style-forward in a tasty mixture that makes sense for your unique needs? Smeg'sluxury appliances combine high-tech efficiency with retro designs to create an ambiance that is as ageless as it is tasteful. If you want your space to say different and decadent, coordinate your vision with Smeg's small appliance quality offerings.
Unlike in decades past, Smeg products require no introduction to come courting your style sense as their design speaks volumes. But just in case, here's a quick best-in-show intro of some Smeg products that say "retro" with a revitalized twist. Visit Avenue Appliance today to learn more about our selection.
Impressing with Espresso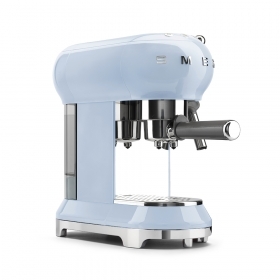 The smell of fresh coffee is timeless, but an unreliable machine with a lackluster facade can sour any setting. Luxury appliances can help your inner barista brew success! You can enjoy that fresh coffee smell you love by indulging in a luxurious coffee experience that only high-quality products can provide.
It can be difficult to find luxury appliances that have both personality and purpose, but with Smeg's Espresso Machine, the crisis is averted. You can celebrate retro styles and customization by selecting an Espresso Machine in any of these colours:
Cream
Pastel blue
Pastel green
Pink
Red
No matter which colour you choose, your espresso machine will be dressed to impress in vibrant colour, chrome, and durable, desirable design!
Drip to Dazzle
Smeg is a proven problem-solver celebrating 50's designs and utilizing advanced technology to cater to needs and wants. Drip Coffee machines are luxury appliances that have made their way into millions of homes across the world. Why are they so popular? Quality Drip Coffee machines:
Very economical
Efficient (fewer steps to operate means more time to relax!)
Keep coffee hot
Are fully automated
How does Smeg do drip coffee differently? Quality materials like polished chromemake their luxury appliances top-notch. If you love the slower pace of the bold and beautiful age of pin-ups and prosperity, you can give an appreciative nod to the chrome and colour choices Smeg brings to your kitchen.
Complete Your Coffee Experience
Smeg's new milk frother can heat and/or froth milk to perfection so is ideal for making thick and creamy froth for your cappuccino, latte macchiato, and flat whites. It can also prepare instant drinks such as thick, smooth, authentic hot chocolate or make cold foam, great for milkshakes. Alternatively, why not try your hand at latte art? The ergonomic handle allows great control so you can create anything from 'rosettas' to 'love hearts' and really impress your friends.
Enjoy the Mixer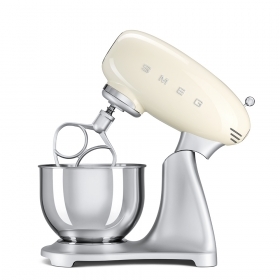 Get great results sans the sweat equity with Smeg's stand mixer line. Their curvy profiles and sleek design give your inventiveness the ideal platform to shine. The mixers' 10-speed settings and Smooth Start functions certainly provide you with more reasons to outfit your kitchen in retro regality!
Timeless Luxury
If you want to dress the "heart" of your home in a timeless style, contact Avenue Appliance to shop our Smeg selection today! Our luxury appliances keep function and fashion in full view!