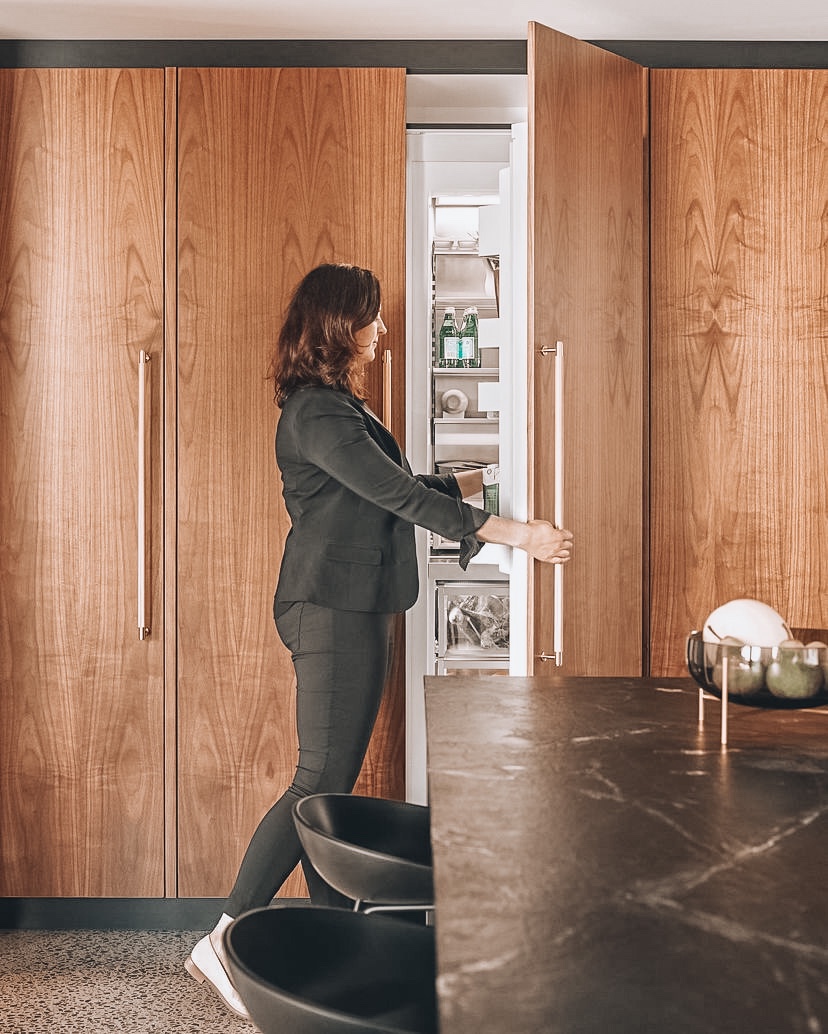 Do you grimace at the thought of food going to waste? If you appreciate food conservation, you'll applaud how far Fisher & Paykel refrigeration systems go to preserve your food's shelf life! No temperature in your refrigerator treats every food item in your fridge equally. How do you ensure freshness whether your tastes run towards vitamin-filled fresh fruits and vegetables or iron-rich protein? Visit us today to learn more about Fisher & Paykel's unique approach to food care.
Exploring the Features that Minimize Food Waste
Fisher and Paykel refrigeration takes food preservation to the next level. Their refrigeration models include:
ActiveSmart
Variable Temperature Zones
Humidity Control
What do these features mean to you? They mean everything to your food tastes and how well they stay preserved.
ActiveSmart
This particular feature adapts to the environment in your fridge. It utilizes a wide range of tech to bring your refrigerator's temperature back to where it needs to be to avoid encounters with harmful bacteria. Here are a few of the things ActiveSmart refrigerators have to ensure the balance is maintained:
Sensors
Fans
Microprocessors
Vents
Variable Temperature Zones
Want to adjust temperatures in various designated "zones" in your refrigerator? With the push of a button, you can have colder temps in one area and a different temperature setting in another. Not all food items benefit from lower temperature settings. Find out what temperature is best for the food you want to preserve.
Humidity Control
Humidity is problematic for a variety of reasons. In homes, too much moisture can trigger unhealthy mold growth. The same idea applies to your refrigerator. Fisher & Paykel refrigeration systems utilize a unique Humidity Control system to slow down the moisture that accumulates during food decomposition. To keep mold from ruining your food, keep humid air from speeding up the bacteria growth process. That's what the Humidity Control system is all about!
Stability and Reliability
Appliances designed to preserve what matters most to us are a value that chefs and food-lovers can appreciate. Unstable air, stagnant airflow, and constantly changing temperatures wreak havoc on our favourite healthy snacks. To keep your fruits fresh and your veggies crunchy, you need a refrigerator that accommodates your lifestyle.
You shouldn't have to worry every time you open the refrigerator doors that you'll be causing damage to your food. That's what makes Fisher & Paykel refrigeration solutions so invaluable. They have made the necessary adjustments to enable you to peruse your fridge without worrying about the weather outside the fridge affecting the temperature inside of it. No matter how often you open your fridge to grab a snack, the temperature will remain balanced because advanced tech keeps temps in check!
Spoiling Buyers by Avoiding Food Spoilage
Fisher & Paykel refrigeration enables you to have luxury at your fingertips! When you find a high-quality appliance that keeps food from spoiling, the only thing being spoiled will be you! Contact Avenue Appliance today to get a fresh perspective on how long your food can last with the best preservation features available!