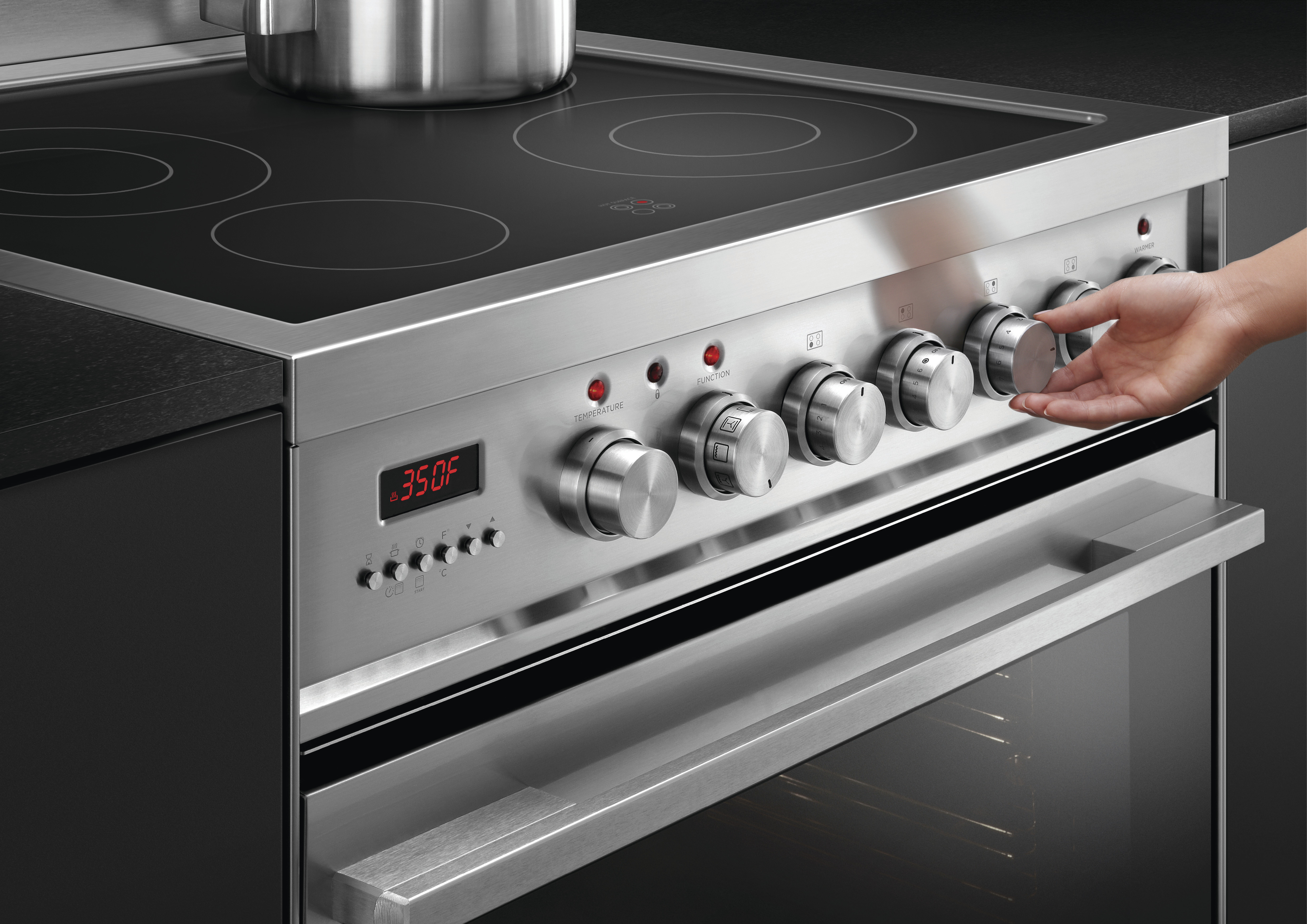 Taste of Perfection
Is there anything more gratifying than that first bite of a meal cooked to just the right temperature and texture? What better way is there to celebrate the holiday season than to offer your cooking talents as a gift for others to enjoy? Once you've created a banquet of flavour and texture that you, your friends, and your family love, you should be able to expect the same result and reaction every time. With Fisher & Paykel cooking appliances, consistency is easy and satisfaction the norm! Visit us today to learn more.
Temperatures for Tempting Delights
You are the master of your culinary destiny with Fisher & Paykel cooking appliances. How? The secret lies in becoming the master of regulating cooking temperatures. Every talented chef loves having first-class assistance in the kitchen. More eyes in the kitchen can mean fewer mistakes if the right eyes are doing the monitoring of course! What do good helpers manage to do well in the kitchen? They:
Create exactly the right temperature for melting
Know how to steam vegetables to perfection
Can sear meats without having to baste first
Don't argue with the head chef about how to cook a dish
How is this possible? What miracle sous chef can do this and do it well? Fisher & Paykel cooking appliances have been designed to give head chefs the precision and control of temperature they need to produce the best dishes! For the best results you need:
The right heat source
The right moment
The right temperature
And the right amount of control
If your kitchen workspace gives you all of the above, coupled with your skills/talents, you can produce high-quality offerings all the time. It may incur the right kind of problem to have too - figuring out a way to turn down the sheer number of visitors who try to insinuate themselves into your mealtimes!
Making a Holiday Happen Year-Round
Cooking should be a delightful experience. One that is worry-free and full of joy, just like the holiday season should be! If you've ever struggled with:
uneven cooking/heating elements
faulty kitchen appliances
dishes that never seem to have the ideal heat source to produce quality results
Fisher & Paykel cooking appliancescan give you the gift of temperature management. They offer induction cooktops, steam ovens, and convection ovens that help you get the upper hand on your kitchen experience. These high-quality appliances give you the ability to gently simmer, quickly flash fry, produce premium flavors, preserve nutrients, bake multiple dishes evenly, and perhaps most important of all give delectable treats to those you care about most!
Fisher & Paykel Cooking Appliances Give More
Are you the executive chef in your family? Do you know someone who is? Fisher & Paykel understand how temperature control can control the atmosphere at the dining table during the holidays! You can give more joy this season when you have high-performance appliances that help you deliver perfect results every time. Visit Avenue Appliance today to learn more about Fisher & Paykel cooking appliances and their temperature control technologies.