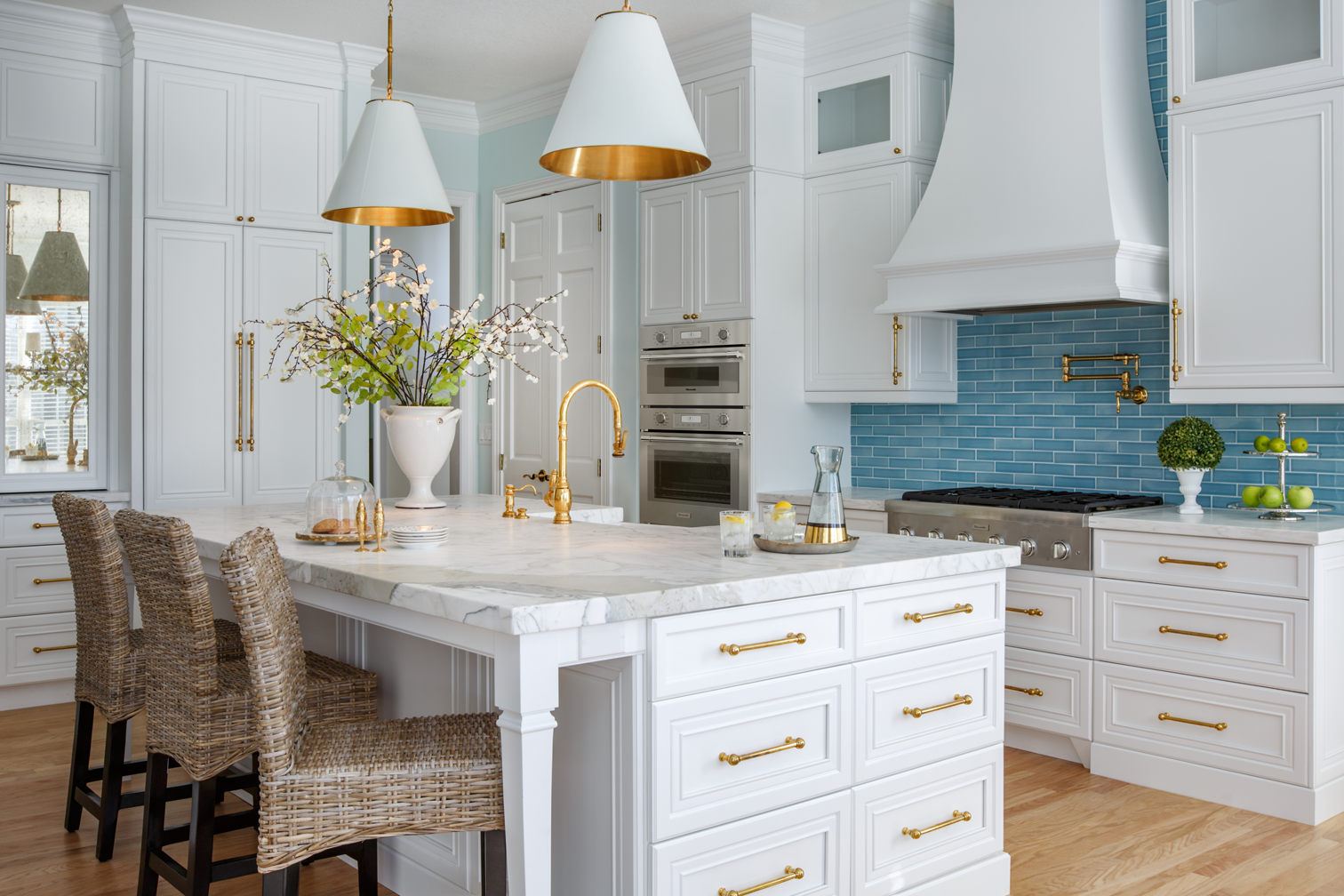 Your Best New Year's Resolution Yet!
Want to start fresh in a kitchen where you'll enjoy creating healthy and hearty meals for the ones you love? This New Year it's time to think about upgrading to a Thermador full kitchen suite! Now is the time for a change, and what better way to do so than to give your chef's heart something worth beating for! Visit us today to learn more about what Thermador has to offer.
Resolving to Make the Right Connections
As technology and high-end design combine to create marvelous functional spaces for aspiring chefs, the year seems a bit better already! Your Thermador full kitchen suite can engage your creativity and your need for consistency. How? With premium-quality appliances incorporated into the heart of your home, you receive:
A designer streamlined look
Precision heating elements
Home Connect tech that provides you with executive chef control for home or on the go
Workable solutions for multi-tasking chefs
Everything is fresh in the New Year; your kitchen can also bring some fresh perspective to your dining plans! Want inspiration to create dishes you've never tried before? A Thermador full kitchen suite can be the muse you need to embark on creating tastes and textures you never would have tried to achieve before!
What's On Your New Year's List?
What kitchen appliances will see the most use in your home? Do you love the size and bold design of a professional range? Are you drawn more to the sleek style that comes with a wall oven or range top/cooktop? Here's where the power of customization makes a great showing. Everyone has unique tastes, styles of cooking, and specific needs. Your Thermador full kitchen suite allows you to choose the appliances that will work best in your space, so you can have the best experience in your kitchen!
And what happens after all the appreciative eaters go home, (or to their prospective rooms)? You are left with clean up duty. Thankfully, to ease your burden, and your exhaustion, your Thermador full kitchen suite may include a high-quality dishwasher as well. Sometimes all the fun of cooking can be lost, when the mess seems to emerge after all the delicious smells have faded! With the right package of professional-grade appliances, the warm glow of achievement doesn't have to wear off quite so quickly!
Eating Healthier, Living Better!
Sometimes, it might seem easier to frequent the doors of a fast-food establishment. But is it truly better for you or those you care about? Your vision of a healthier year can happen when you invest in five-star chef-worthy equipment. This way you can practice your culinary skills and share your talent with the ones whose opinions matter most! Using your skills to help everyone keep their healthier eating resolutions is a pastime well worth appointing some new appliances to ensure your menu is top-notch is a resolution worth sticking to every year! Visit us today to find your perfect Thermador full kitchen suite and discover how fun keeping New Year's resolutions can be!