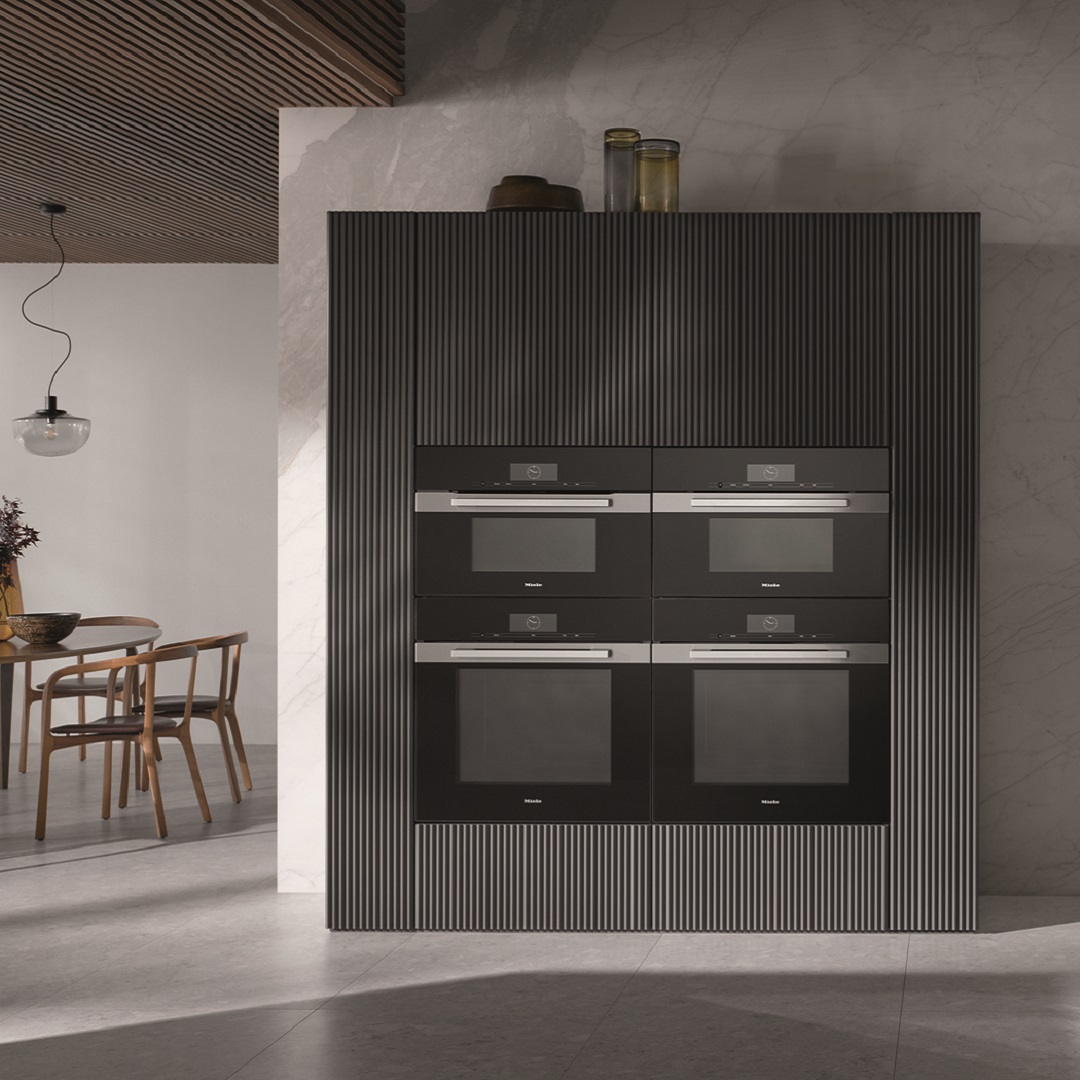 Aspiring chefs will discover new inspiration and precision with the latest addition to the Miele line-up. Welcome to a full-body experience that shares its flavour with cooks and guests alike! What makes the G7000 series of Miele ovens so ground-breaking? With Miele, you can enjoy three courses worth of features! Visit us today to see the latest and greatest from Miele.
Leisure and Precision Combined
The first course the G7000 series of Miele ovens bring to the table is sophisticated designs that capture the eye and blend seamlessly in any kitchen style. An appetizer course should draw sighs of delight and anticipation for what's to come. Miele provides both! While Miele's custom colour facades offer a tasteful hint of decadence to any space, their functionality also leaves nothing to be desired. In utilizing a Miele oven, chefs gain an extra helpful eye in the heart of their home with the latest advanced technology!
Creative Minds with Tech Design
As the main course, Miele brings comfort and mouth-watering appeal to new and seasoned chefs alike. The G7000 series of Miele ovens offer these delicious features:
FoodView
MotionReact
TasteControl
Your kitchen space should function so that you can embrace your creativity without sacrificing efficiency. The FoodView feature supports that goal. With a camera inside Miele ovens that allows you to view your latest creations (on your smart device) without resorting to opening the door and taking a peek, it keeps you in "full view" of achieving your goal! That perfect golden brown is achievable with an extra eye on your prize dish!
Beauty is in the eye of the beholder, and convenient technology can uniquely illuminate this adage! The MotionReact feature interacts with your movements. As you approach your latest creation, the oven light automatically turns on to ensure your undivided attention reaches its destination! What a way to brighten your kitchen and keep economy of movement within your grasp!
Your Just Desserts
When the ideal control parameters are in place to create an unforgettable experience, your kitchen experience can provide a taste of achievement that parallels ambrosia. The latest Miele ovens offer TasteControl to provide peace of mind for the perfectionist in every chef! The TasteControl feature:
Allows chefs to relax by opening the oven door when the cooking process is complete
Provides remote control access to keep meals at serving temperature (even if you had to make a last-minute run to the local supermarket for a fresh parsley garnish!)
Can keep things cool by cooling down the interior of the cooking space to stop residual heat from ruining your fine dining experience!
After working diligently to deliver 5-star meals to your loved ones, you deserve sweet desserts. Whether it comes in the form of the satisfaction you'll feel as guests polish off that last delicious bite or the sense of accomplishment after successfully showcasing your skills in the kitchen, the third course should be one to remember! And it can be with the newest in luxury appliances--the G7000 series Miele ovens! Visit Avenue Appliance today to learn more.