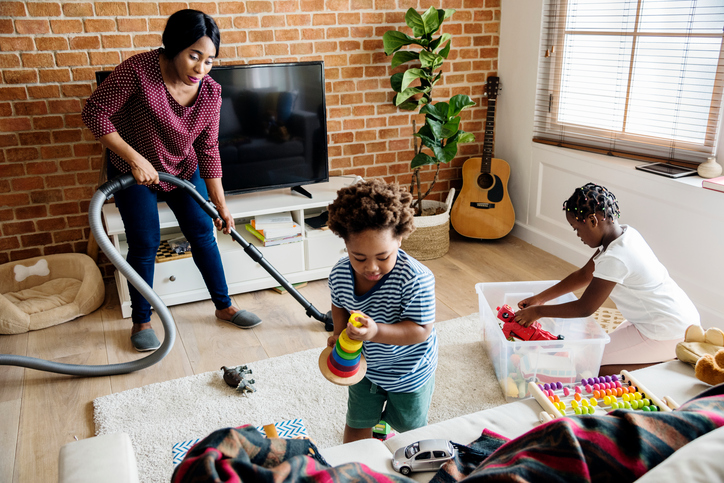 Miele is a name synonymous with top-of-the-line home appliances, and they are highly recognized as an innovator of vacuums made for wood, tile, and carpets. A Miele vacuum can reach into the tightest corners and offers numerous options for your needs.
Benefits of Miele Vacuum Cleaners
Many homes feature tile or wood flooring in the main living areas, and wall to wall carpet or area rugs in the bedrooms. Ideally, you would use one vacuum cleaner on all surfaces. Luckily, Miele vacuum cleaners offer a wide range of styles and optional cleaning tools, geared towards your needs of multi-surface cleaning.
Canister, Stick, Bagless and Robotic Miele Vacuum Cleaners
Miele vacuum cleaners come in a range of styles that will meet your cleaning needs. The TotalCare products will help solve nearly any floor cleaning problem, big or small.
Canister Vacuums: Cylinder vacuum cleaners follow you through the room your cleaning and because the appliance is on the floor it's nearly weightless so cleaning large areas is a breeze.
Stick Vacuums: Many prefer stick-style vacuum cleaners as they can easily get into tight spaces and take up very little space. Unlike the cylinder vacuum, you push them into the desired cleaning area.
Bagless Vacuums: Miele offers a bagless cleaner the Blizzard CX1 Hardfloor PowerLine offers powerful Vortex technology and telescopic tub for thorough cleaning.
Robot Vacuums: The robotic Scout RX2 is battery operated and works on its own. It will navigate throughout your home avoiding furniture and other obstacles.
Accessories:
Filter Systems: The Miele vacuum line offers the Miele AirClean filter that contains more than 99.9% of fine dust particles and the HEPA AirClean filter, designed to filter out even the finest particles. These are ideal for those with pets and allergies.
Brushes: The Miele vacuum system offers optional brushes for any floor cleaning need like cleaning pet hair, heavily soiled floors, hard floors, parquet floors, wood floors and carpets. Other specialty brushes include the Turbo, which removes the tiniest debris from delicate rugs; the AirTeQ floorhead, which is energy-efficient and is nearly silent to operate; and several brushes for deep cleaning.
The Right Vacuum for All Surfaces
For over 50 years our dedicated team has been helping customers choose the right home appliances to meet their individual needs. If you're looking to ease your Spring cleaning, come in today to look at our line of Miele vacuum cleaners.