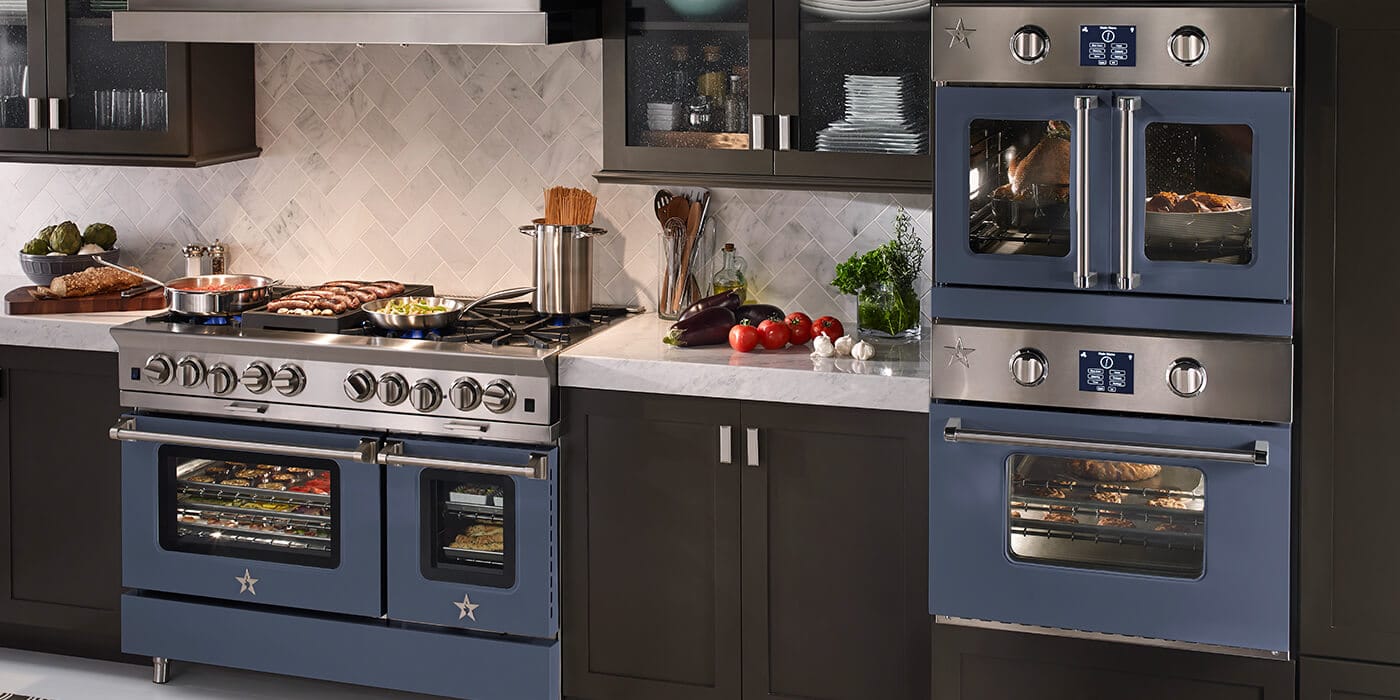 As a brand that is known for manufacturing quality refrigeration, cooking and ventilation appliances BlueStar appliances are determined to give you the ultimate cooking experience. With BlueStar appliances, you get to choose how you will customize your cooking experience to suit all your tastes. The platinum series range makes it possible to turn an ordinary kitchen into a chef quality experience.
Here are just a few reasons why your next range should be BlueStar:
Customized Design
BlueStar appliances understand that everyone has a unique taste. That is why the cookers come in different colors and have textured finishes that will blend in with your kitchen design. If you cannot find your color, you can easily send a sample of your favorite color and BlueStar appliances will create a custom design matching your taste.
Powerful Burners
BlueStar appliances platinum series boasts of having powerful burners that deliver concentrated heat while you are cooking. The heat is evenly distributed in the pan making it perfect for fast boiling and searing foods. The powerful burners also allow for the flame to be adjusted, making them ideal for cooking both complex dishes and delicate ones.
Power Oven
The power oven technology is available only on the platinum range. The technology allows for fast preheating and increases the efficiency of your oven. The oven comes with an infrared broiler increasing the quality of your baking. It is also large enough to accommodate commercial sheet pans, for all of that holiday baking.
Burner and Griddle at Your Disposal
Gone are the days when you had to choose between burners and grills on your range. Once you get a platinum range cooker, you not only get the standard burners, but you also get an interchangeable cast-iron griddle plus a charbroiler system. Enjoy using both burners and griddles for more cooking flexibility.
BlueStar appliances have maintained a good reputation for manufacturing restaurant quality appliances that let you unleash the hidden chef within you. With their platinum range of burners, you can prepare several dishes since the stove is customized just for you. You can also improve the appearance of the cooker by having personalized doors, knobs and more! To take a look at what your next BlueStar appliance could look like, stop by our showroom today!