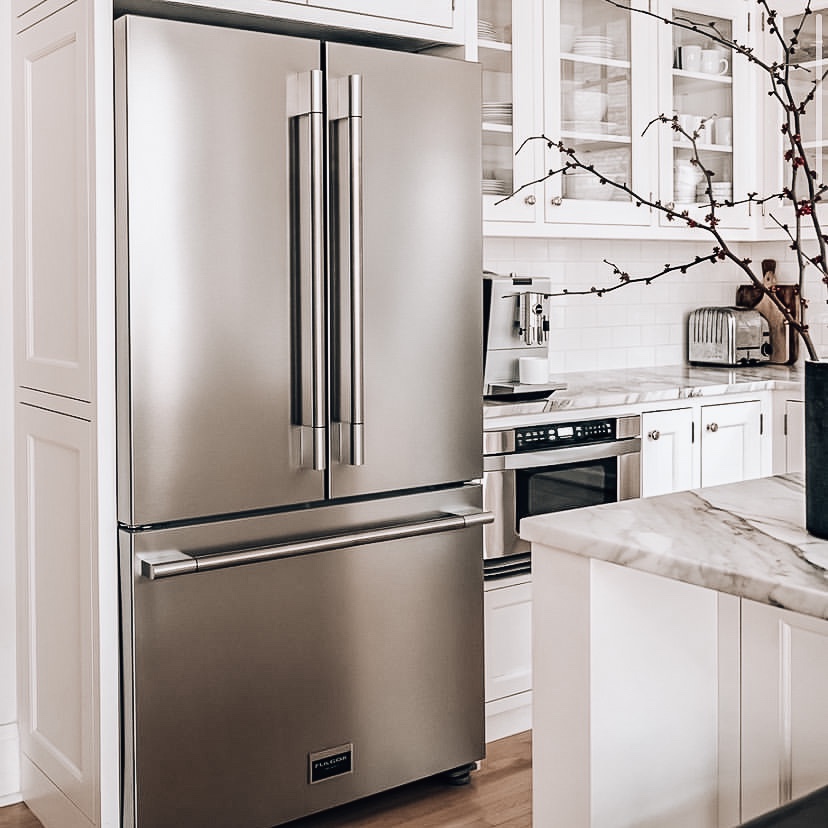 Does your kitchen need a facelift? If you are seeking a way to keep your kitchen current and up to date, the latest in Fulgor Milano refrigeration designs may be what your kitchen needs. What makes your chef's heart start racing when you scan the latest in high-end refrigeration solutions? What can make your life easier and food preservation look like an art form? You've got questions. Fulgor Milano products provide you with the best answers! Visit us today to see our full line up of Fulgor Milano appliances.
In-Vogue Italian
Sleek lines and well-made appliances in the kitchen delight both chefs and guests. What architectural features come to mind when you picture luxury? If your thoughts immediately visualize rows of towering ancient columns, you share the same vision with Italian manufacturers of high-quality appliances. New column refrigeration units are coming on to the luxury appliance scene. Kitchen appliances inspired by timeless architectural features can draw audiences from near and far to your table.
Whether you've experienced the breathtaking views of Italy or lived vicariously through beautiful snapshots of the country, you can understand the fascination of all things Italian! How do Fulgor Milano refrigeration systems appease your eye for beauty? Here are a few ways Fulgor Milano column units bring convenience and class to your kitchen:
available in durable stainless steel or custom panels to integrate seamlessly into your kitchen cabinetry
offer door handle kit options to add custom touches
allow for touch-screen operation
highlight their interiors with LED lighting to turn your refrigerator's interior into a showcase!
Cohesive Vision Catered to Your Style
Do you love designer kitchens? You can claim the title "designer extraordinaire" by styling your Fulgor Milano refrigeration system after the cabinetry in your kitchen. Custom panels allow your refrigerator to be functional without being overstated. If you love to create the illusion of space, nothing displays elegance like matching cabinetry and high-end appliances!
Are you immediately drawn to stainless steel appliances? Fulgor Milano column units can bring a commercial feel to your kitchen. If you gravitate toward shiny new objects, stainless steel Fulgor Milano refrigeration units can invite you to linger in the kitchen to bask in the glow of a luxurious atmosphere. To add a bit of colour or contrast to your appliances, find a door handle kit that speaks volumes to your personality.
Touch, See and Feel
Touch screen controls on your refrigeration system provide ease of operation and enable you to adjust settings for food preservation needs. With LED lighting thoughtfully distributed throughout the column unit refrigerator's interior, no food item is misplaced. And when you see how well your Fulgor Milano refrigeration unit integrates itself into your lifestyle needs, you may feel that heady feeling that only comes when luxury is in your midst.
How do you quantify the value of high-class quality appliances? If your stylish kitchen has you longing to serve delicious treats to your friends and family, the value is priceless! Visit Avenue Appliance today to discover more luxury than you could ever imagine!