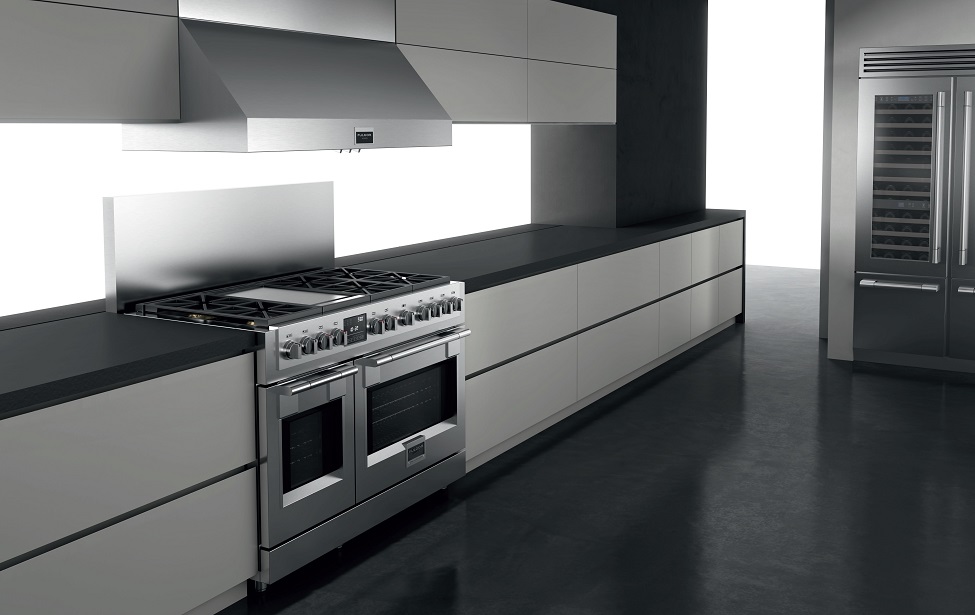 Remodelling your kitchen is a major job, especially if you are starting from the ground up and have your eyes on a final product that is something out of a chef's dream. With an endless array of options for your kitchen appliances, it can be hard to know where to start. For chefs, home chefs, or those who simply love to cook, stainless steel Fulgor Milano appliances are an excellent choice. In fact, if you truly want to have a chef-inspired dream kitchen, it is advisable to exclusively buy one brand for your stainless-steel appliances. Here are a few reasons why we suggest your stainless-steel should be one brand:
Function and Aesthetics
The form and function of your kitchen appliances change depending on the brand you choose. But did you know that colour and grain also vary considerably from one manufacturer to the next. Even if you purchase appliances like your fridge and stove in the same shade, if they come from two different brands there is a good chance that the colours are going to be quite different. The grain of the stainless steel may run a different direction or be a completely different shade all together. Buying one brand, such as Fulgor Milano appliances, will mean that you are getting appliances that not only match in functionality but in aesthetics.
The Little Things
Different brands also means that you will have different handles, doors, knobs, finishes, and more. This may not be noticeable at first, but if you are looking for a full chef inspired kitchen, you may want all your appliances to match. Fulgor Milano appliances all have the same finishes and handles, so you know you will get a kitchen that seamlessly integrates.
Benefits of Fulgor Milano Appliances
Fulgor Milano is a brand from Italy, offering you the same sleek sophistication you have come to expect from European brands. These appliances are attractive and integrate well with kitchens of any size or décor. All this added elegance does not come with a steep price tag either, with each appliance priced to compete with other high-end brands. The products themselves are durable and perform as well as they look, making any chef happy.
Whether you are a five-star professional cook, or you simply love to spend your days creating new recipes, having a chef-inspired kitchen makes your life so much easier. Choosing Fulgor Milano appliances is a great way to make that happen. Fulgor Milano appliances will give you stainless-steel appliances that not only perform well but look great doing so! If you want to add stainless-steel Fulgor Milano appliances to your home, stop by our showroom and we'll show you how innovative your new kitchen appliances can be.