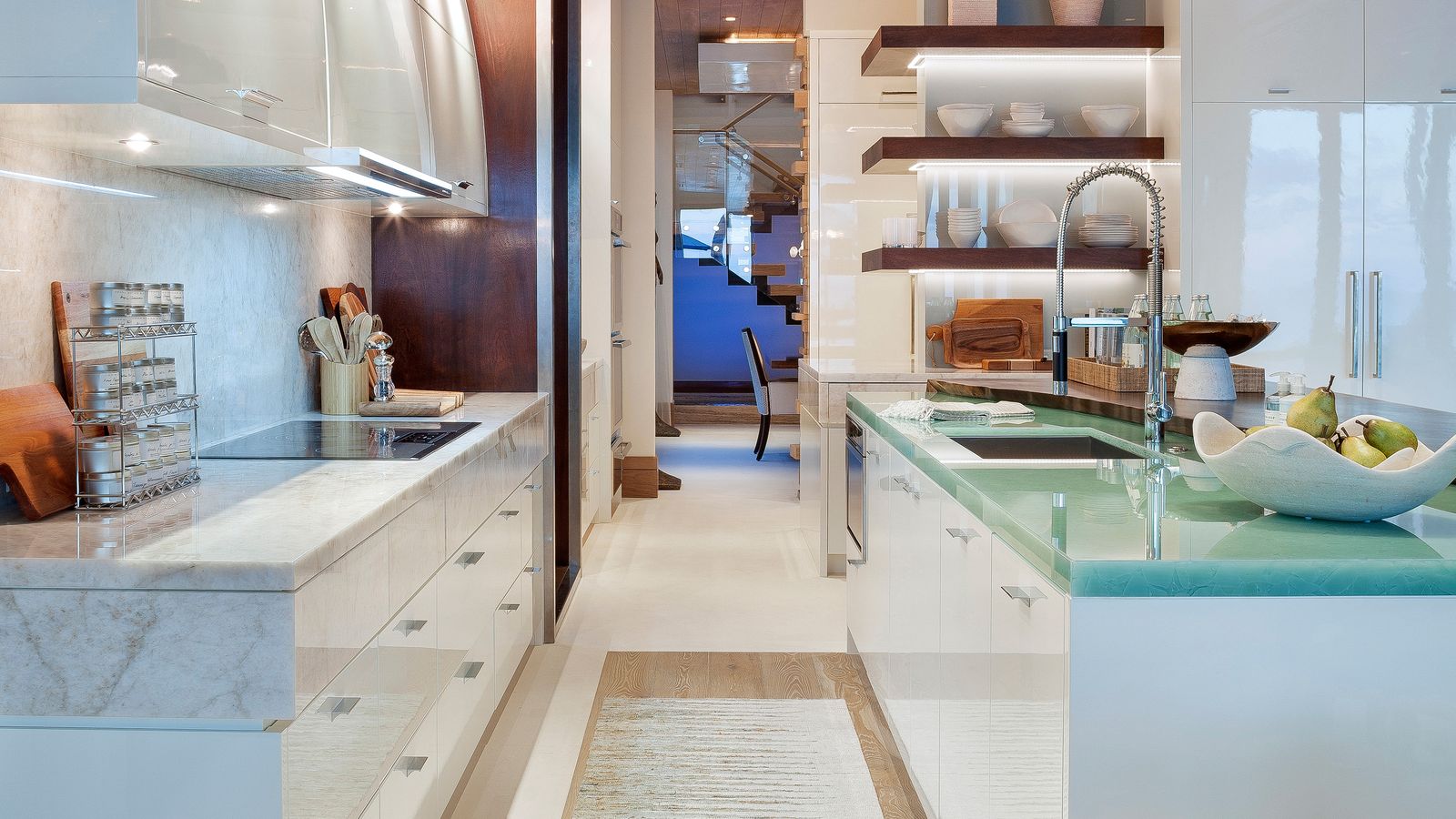 Technology is constantly evolving, making our lives easier and more convenient. For example, smart home systems give you the ability to check on your kids or pets when you are away from home. So, what more can home appliances do for you? Incorporating technology into your kitchen with Thermador appliances is another way to add efficiency and convenience to your home.
Why Consider Tech Appliances
The kitchen may not be your first thought when you think of smart-home appliances, but it certainly should be. Adding a smart appliance to your kitchen can make things much easier for you. Notifications can be sent to your phone, reminding you to clean the oven or to add more ice to your fridge. Thermador appliances even have a voice control setting, so you can turn your range on or off from the other end of the kitchen, making sure you never under or overcook a meal again.
Having smart appliances makes entertaining much easier too! Not only can they reduce the amount of time you must spend in the kitchen, away from your guests, it can make meal prep much easier. By connecting your coffee machine to your smart phone app, you can automatically create consecutive beverages for your guests, tailoring each one to their tastes.
Make Your Life Easier with Thermador Appliances
Thermador appliances have been around for over 100 years, so you know you can trust the brand to provide you with durable and reliable products. The company has recently branched out, offering appliances with a Home Connect feature. Home Connect is an app that you can download on both Apple and Android-based products. All you need to do is connect your appliances to the internet, which is easy thanks to Thermador's intuitive interface. Once your appliances are online, you can monitor and control them using the app.
Home Connect does so much more than just give you the ability to keep an eye on your appliance. Homeowners can access exclusive recipes, tutorials, and a remote diagnostic feature when you need troubleshooting or other assistance. Additionally, customer care is available 24/7, so your Thermador appliances never need to be offline at all.
Bring Tech to Your Kitchen
When you purchase Thermador appliances, you don't need to choose between elegance and tech. Designers focus on creating high-end, luxury appliances that look as wonderful as they work. Stay connected and get the kitchen of your dreams by considering Thermador when you make your next appliance purchase.
Avenue Appliance has a full range of Thermador appliances available, so stop in our showroom today to start picking out your smart home appliances.