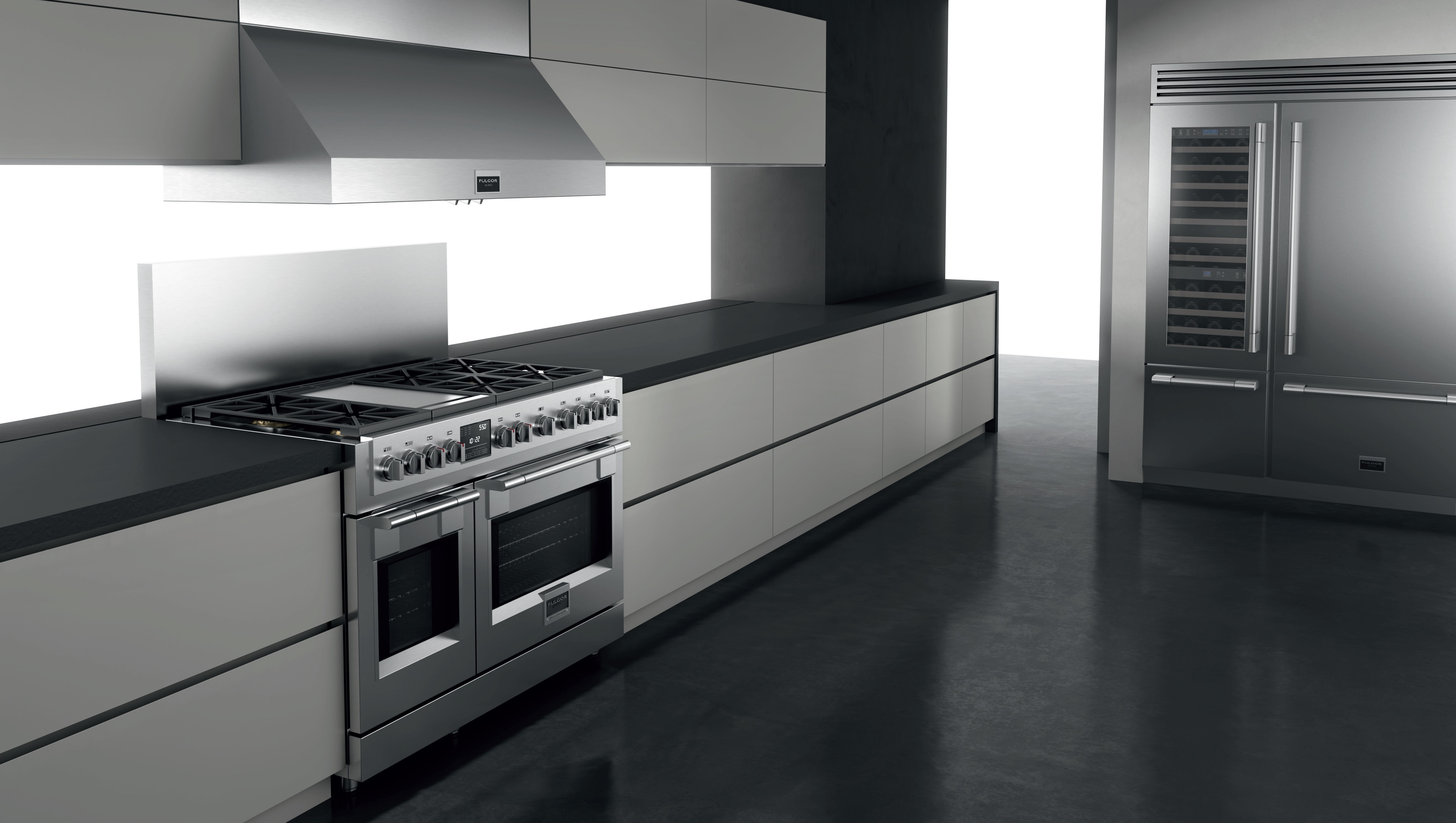 Fulgor Milano appliances are some of the most technically advanced on the market. The company has been designing appliances since 1949, and these designs combine the best of affordability, quality, and reliability. From ranges, stoves, and cooktops to refrigerators, dishwashers, and range hoods, the exceptional products from Fulgor Milano fit well in any kitchen.
This company has a reputation for its technological advances in appliance design, and you are interested in updating your kitchen, these products are certainly worth a look. Here's some more information about how Fulgor Milano appliances are bringing the world of technology into the kitchen:
Fulgor Milano Ranges and Stoves
Let's take a look at some of the Fulgor Milano ranges and stoves on the market. These appliances have some of the latest technological advances out there including things like electric flame ignition, flame out sensing, temperature memory, and meat probe. Many of these ranges and stoves also have more than a dozen functions, too, which means no matter what you are cooking, you can find an amazing option.
Fulgor Milano ranges and stoves come in both home and professional models, such as the Sophia line, and are available throughout the Canadian market.
Fulgor Milano Cooktops
The induction cooktops from Fulgor Milano also have several technologically advanced features that consumers simply love. For example, there are several induction cooking zones on these cooktops as well as a bridge zone. There is also a warming function, pot detection system, and a child lock function. Only need a small cooktop? You can choose to have as few as two cooking zones. Need something larger? There are also options with five different cook zones. You can also choose from a gas version of these cooktops, which have features such as a flame out sensor, electric ignition and re-ignition, and knob controls.
Fulgor Milano Refrigerators
Finally, you might be considering a refrigerator from Fulgor Milano. These freestanding refrigerators also have some wonderful technological features. There are French door refrigerators that feature electronic controls, an automatic ice maker, LED lighting, meat and dairy drawers, freezer drawers, and more. There is also a professional line, the Sofia line, which has features like rapid deep freezing, LED lighting, holiday mode, and much more. All of these refrigerators are stainless steel, which look amazing in any kitchen.
Add Fulgor Milano to Your Home Today
When you are looking for Fulgor Milano appliances in the Edmonton area, We have a full range of stoves, heating drawers, refrigerators, dishwashers, and more from this extraordinary brand. Come see us today!