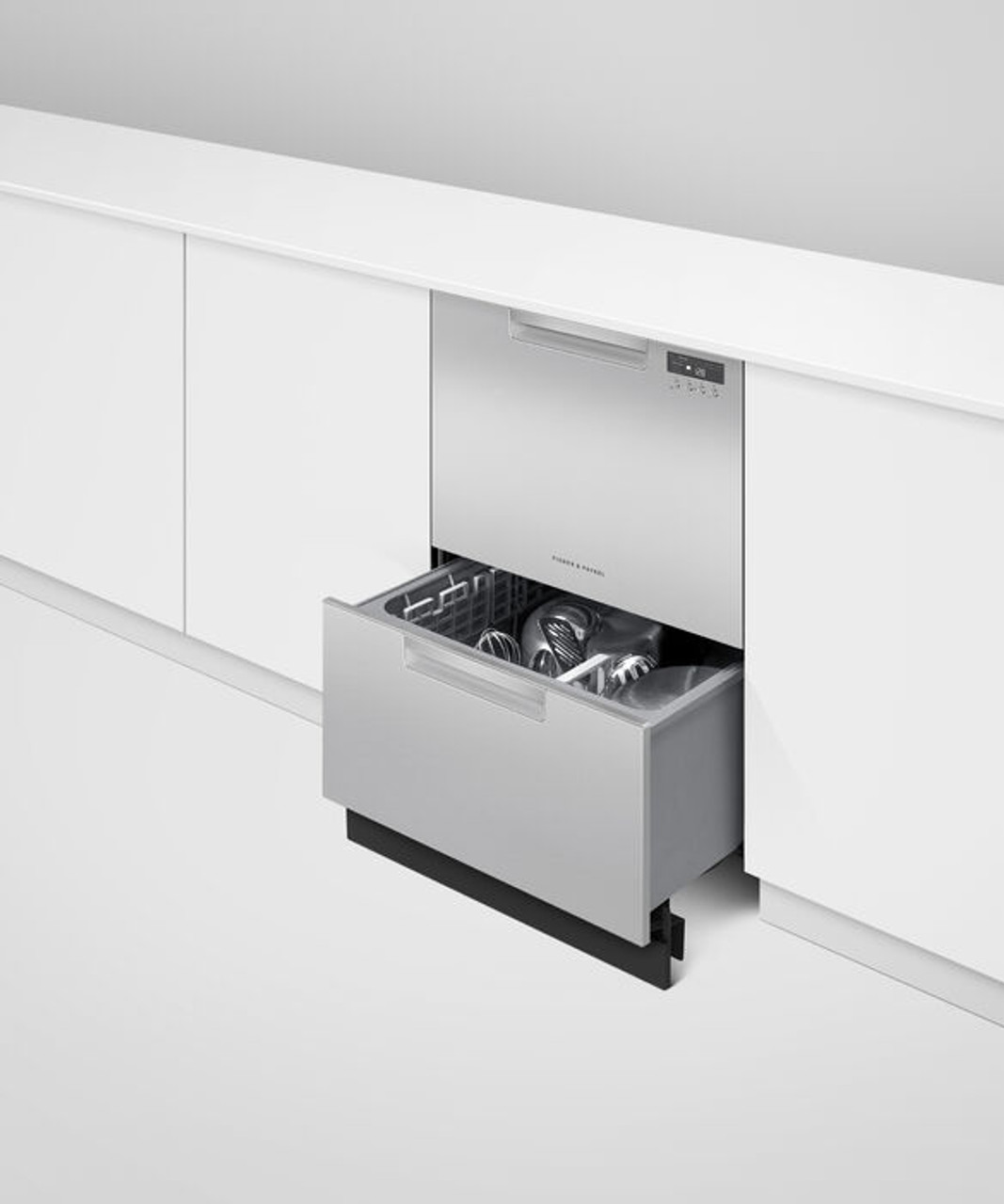 What does it take to ensure mobility, efficiency, and low stress co-exist in the kitchen experience? If you like your creative space neat after the mess or during the cooking prep, Fisher & Paykel dishwashers can assist you in your goals! How can you prevent cleanup from being a wash? How do you simplify the workload? Well-designed solutions allow you to stay in the moment! You can enjoy your leisure time without the threat of extra work bringing storm clouds to your special gatherings! Visit Avenue Appliance to learn more.
Drawers Designed to Keep You Current
Dishwashers, by design, can be unwieldy and inconvenient. Fisher & Paykel dishwashers offer constant cleaning assistance. Want to clean as you go? With the right appliance you can! Popular to kitchen connoisseurs everywhere is the newer concept of incorporating a dishwasher drawer into your kitchen's layout. Starting up a dishwasher as friends and family mill about can be awkward and a noisy distraction to the most focused individual. High-quality dishwashers accommodate any schedule with a muted response and maximum results. Fisher & Paykel dishwashers offer:
Design solutions to meet the needs of every unique individual
Seamless Integration
Freedom to sanitize and rinse no matter the time of day
Numerous configuration choices not only in the design scheme of the kitchen but within the appliance itself
If you want to keep your dishes clean and your company pleased with your care and attentiveness, Fisher & Paykel allows you to do so.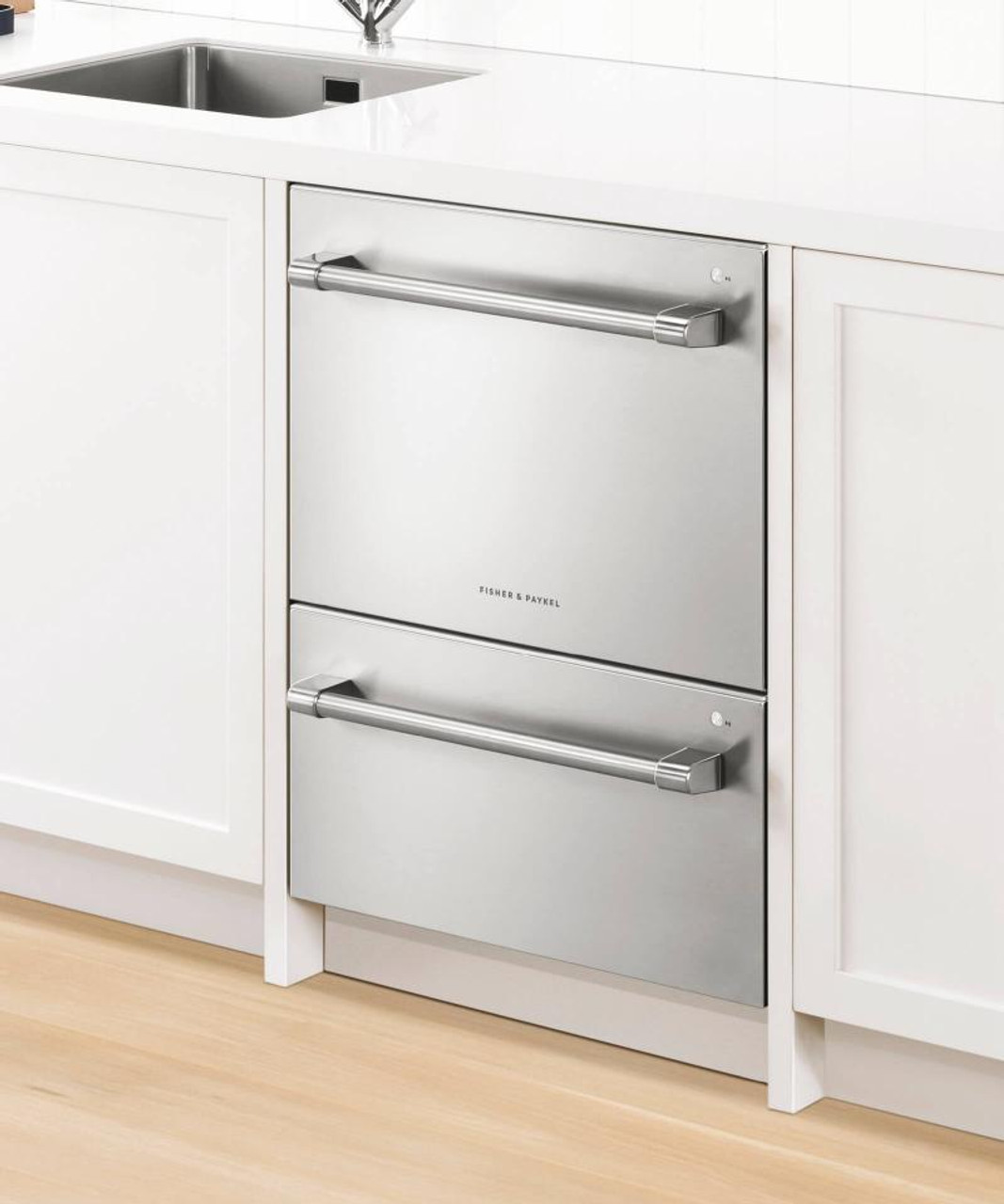 In the Special Moments
Rattling dishes in a dishwasher can detract from your sense of accomplishment. Did you fit the dishes just so? Is anything breakable going to chip? Is there a growling monster in your kitchen? If you've ever felt stressed knowing that your dishwasher's performance depends on your careful placement, it's time for that feeling to stop! Fisher & Paykel Dishwashers bring peace of mind with features like:
SoftClose mechanics
Adjustable racks centered around stability and sound prevention
Micro moment consciousness
Details matter, and when it comes to kitchens, so do the experiences you wish to perpetuate. An audience is watching, and you also become fully immersed in the setting. How do you navigate to ensure that the clang of dishes and the tasteful chatter around you don't coincide? Fisher & Paykel considers small moments just as important as big ones.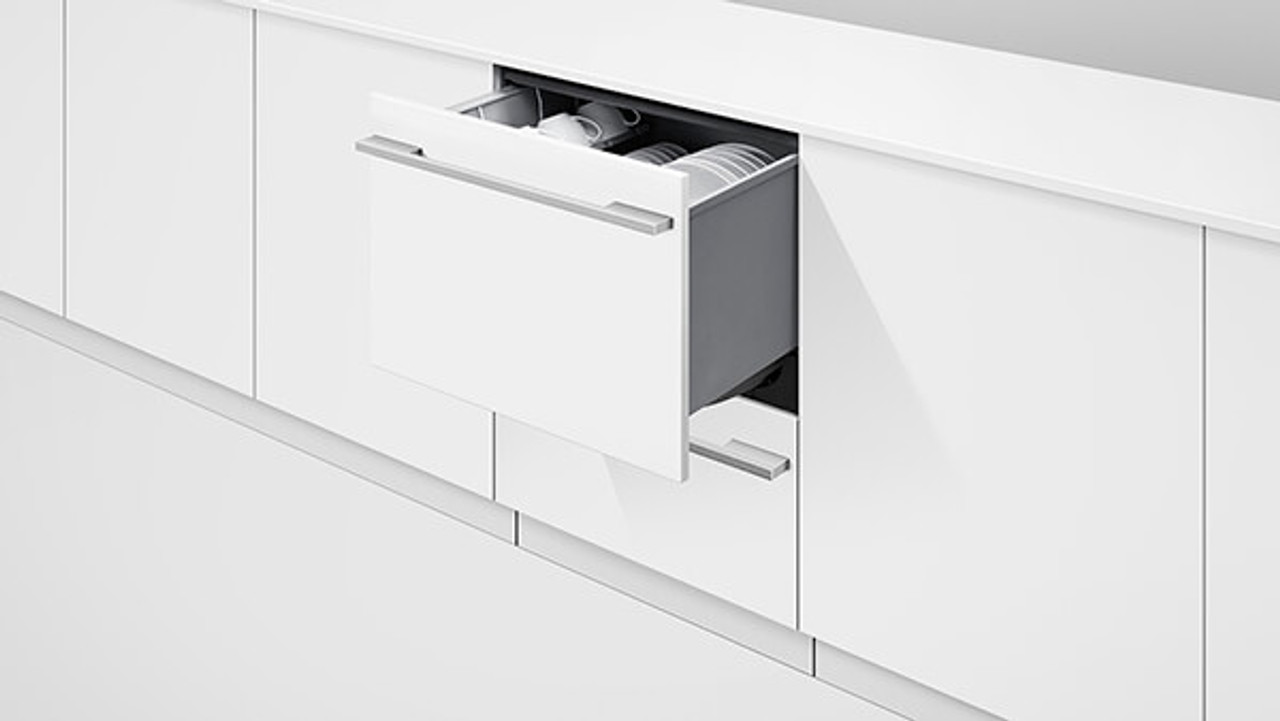 Without a Hint of Hesitation
Your kitchen layout can be a help or a hindrance to the time you spend in it. If the design doesn't work well for your needs, what moments you'd wish to spend creating delicious treats would be lost cleaning messes and avoiding unseemly bruises?! It's a recipe for stress and failed time management. That's not what your kitchen should cultivate! And Fisher & Paykel Dishwashers design choices help you avoid the loss.
Have you dreaded filling your dishwasher? Low trays, awkward design placement, and sore backs (or knees) can deter you from attending to your dishwashing duties. Positive change is coming! How? With dishwasher drawers placements that are amendable to your needs and wants. If you love the sight of sparkling plates that sport delectable offerings for friends and family but despise loading and unloading for the stress it causes you (especially after a long day of engaging), Fisher & Paykel Dishwashers find your need for custom dishwashers an easy fix!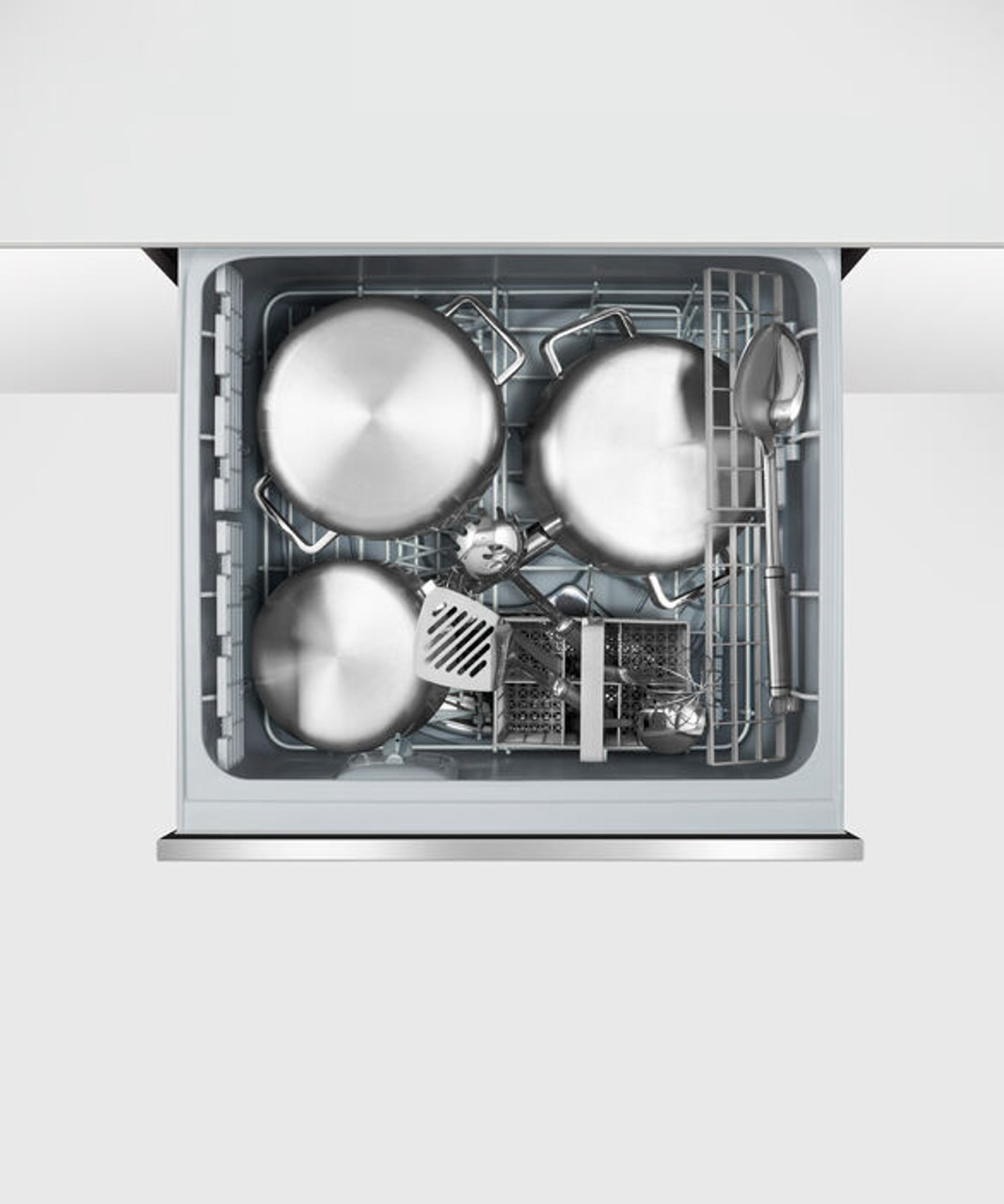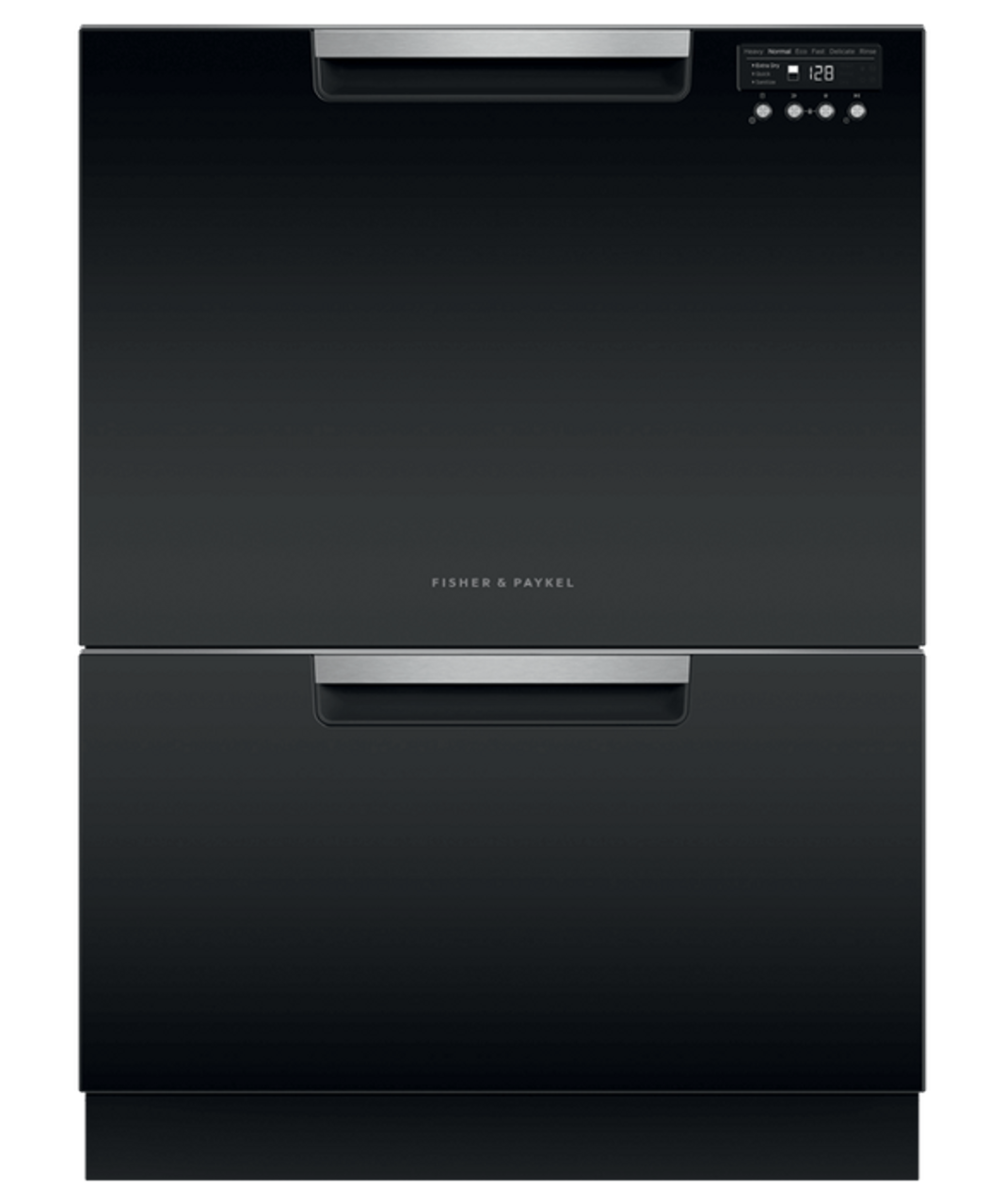 Ideal Fit Applies to Everyday Problems
Wasted space and time in a kitchen is a real issue. With Fisher & Paykel dishwashers style options keep waste away and simple pleasures within reach. Contact a Fisher & Paykel appliance supplier near you and discover your simple solution for a life well-lived!