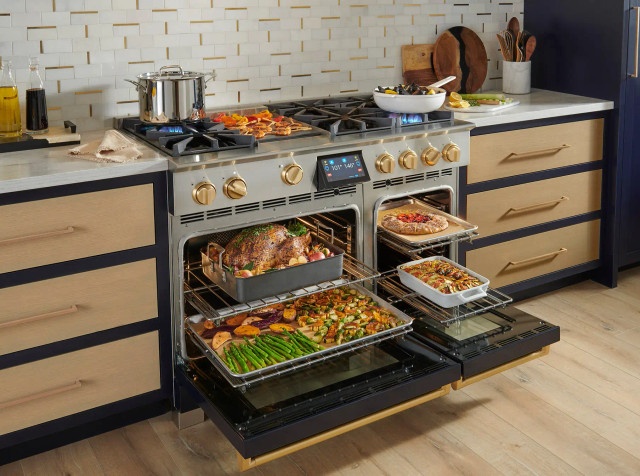 What do chefs love about their taste in luxury appliances? Everything! Nothing is out of range for home, or professional chefs who trust BlueStar ranges to facilitate creative expression! Do you delight in experimenting with flavour profiles, textures, and unique dishes? BlueStar range designers understand your need to incorporate your personal flair in the food you create and the same want to style your kitchen for success! Quality chefs know that the environment you play in with ingredients and ingenuity also needs to inspire your work! Learn more at Avenue Appliance today.
Tastebuds can Dance with the Right Stage in Place
Chefs that are seeking commercial-grade appliances love BlueStar ranges. Operating with an oven well suited to fix larger batches of delicious treats means less work for efficient-conscious cooks. High-end ranges are a luxury. If you appreciate extra space, it's no wonder your dishes will too! Quality appliances offer convenience and save time and effort for the conscientious cook with a need to create quality offerings consistently. You don't have to stage your success and "hide the evidence" that you bought takeout! BlueStar ranges give you the perfect setting for an ideal performance (without the need for "grab and go!")
Interchangeable Features that Flex Their Design Muscles
Can a luxury appliance be flexible to your needs? A juicy protein or veggie dish with grill marks can trigger some serious salivating! And the extra crunch with a smoky flavour shouts "delicious!" BlueStar ranges can griddle or grill. If you want to flex your barbecue muscles for audiences everywhere, grill marks and quality appliances make it easy to accommodate! You can exercise your right to cook gourmet meals and show off your taste for texture with the right high-end platform in the kitchen! And when showtime is over, and you want to power through a protein-packed breakfast, nothing says quality brunch like griddle work!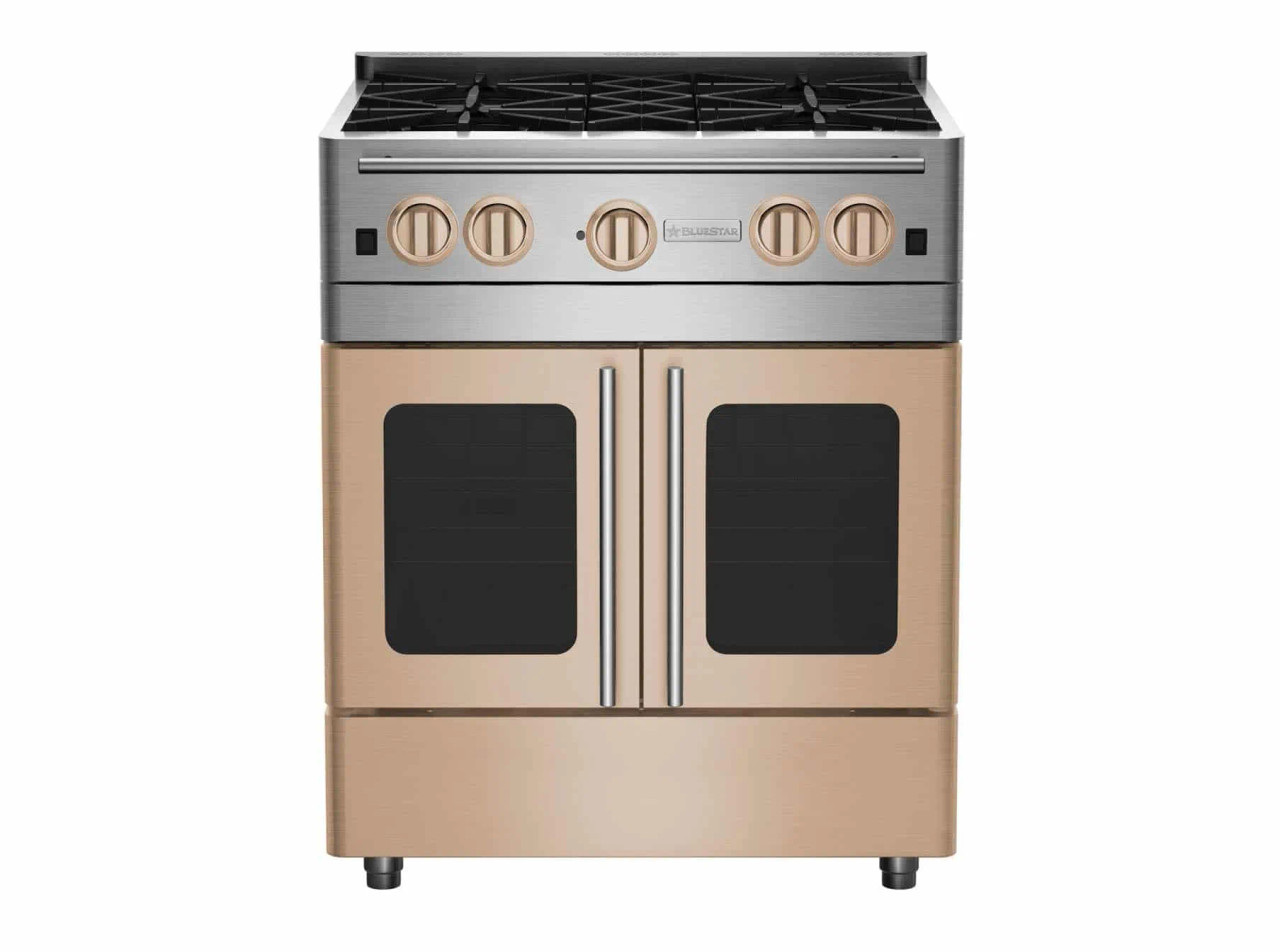 Upping the BTUs for Flavour Punch
With BlueStar ranges, temperature control and performance are critical ingredients in the design and delivery they proffer. Whether you need to turn up the heat with 15k to 25K BTUs or balance the flavour with a low simmer function, BlueStar adjusts to meet your needs in the kitchen! Whatever you have on your menu for the day, you won't lack in power or control because luxury appliances are the perfect spotter when you want to up your performance!
Fitted for a Chef's Dream
All that's required of a chef when acquiring their dream appliance is a little bit of brain muscle flexing. As you seek to highlight the unique flavours, you blend and work to ensure your favourite pastime is front and center. But what about adjusting the weight on your kitchen plans? BlueStar ranges do the heavy lifting for you while you choose what style you want to outfit your kitchen in. With customized options available to you, you can:
Choose from a variety of colours to customize your range
Add your own colour to the mix! (Send a colour swatch in!)
Add a matching hood in your choice shade.
Select a trim.
Make the knobs a standout colour/material pick.
Position your burners to your preferences.
Change the style of doors from traditional drop-downs to French-style doors and more!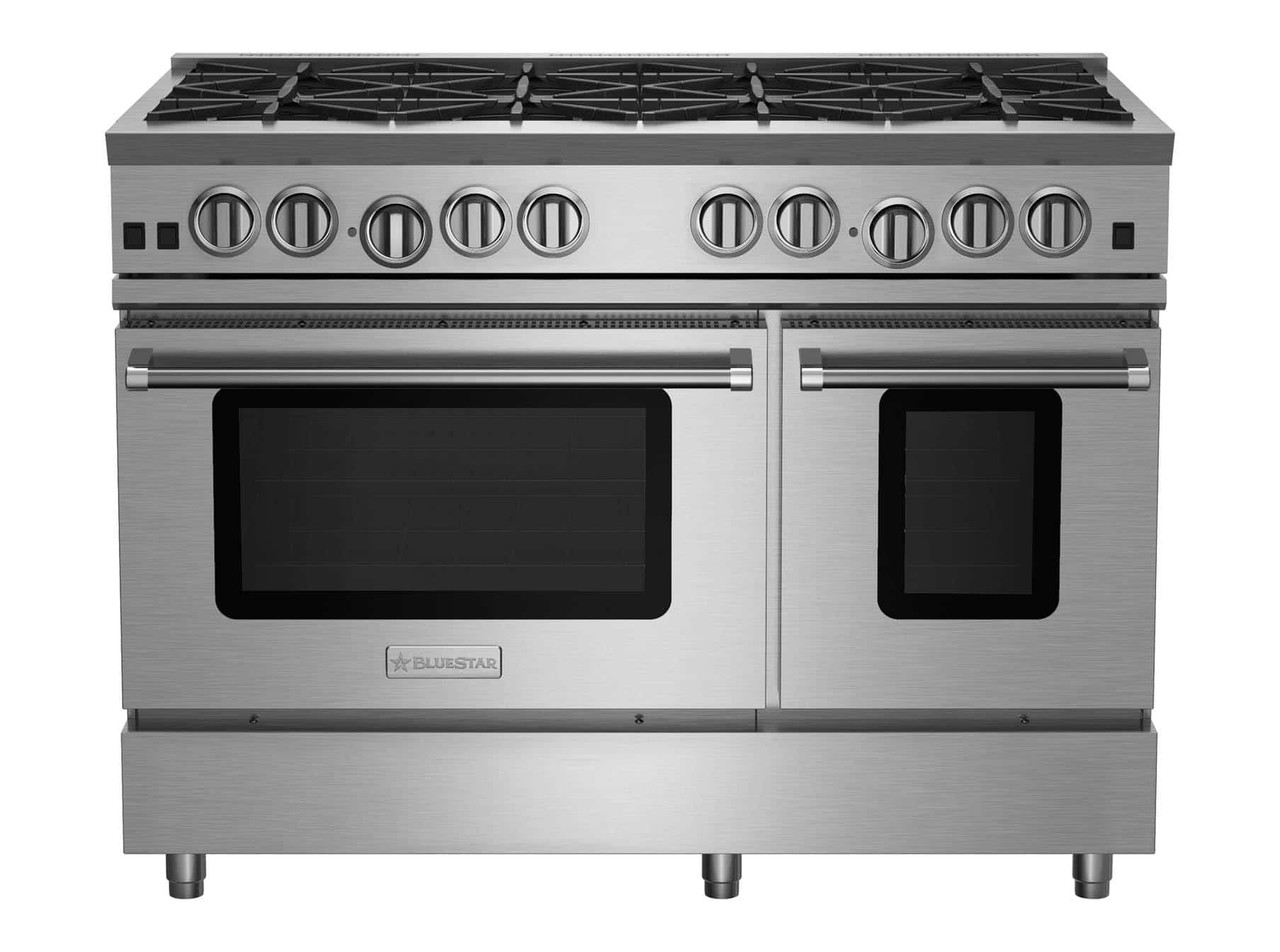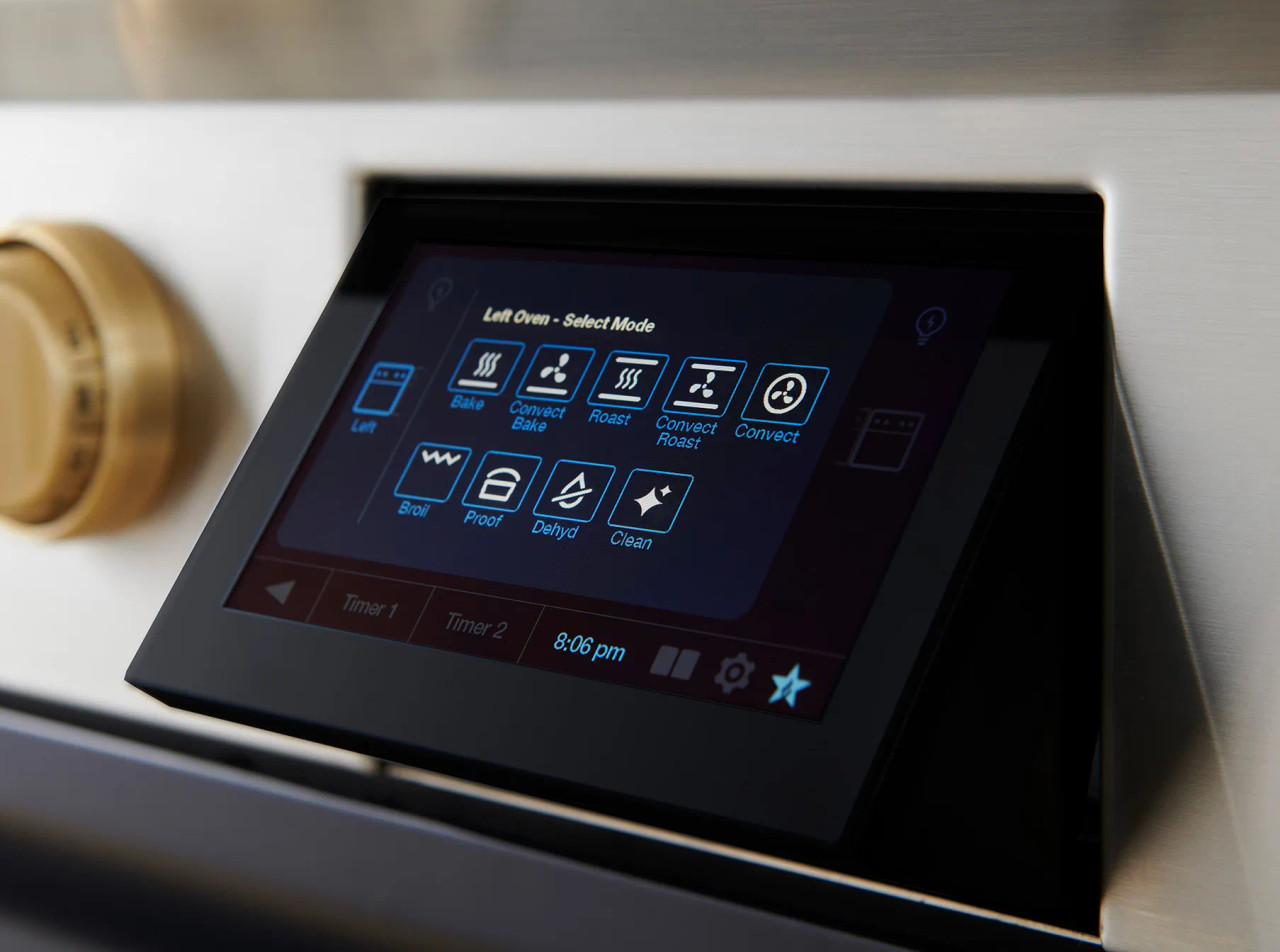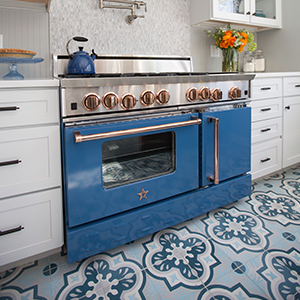 How can you integrate your eye for style into your kitchen's layout? BlueStar ranges are custom-quality appliances that cater to your inner chef and the need to please the tastebuds and the aesthetic of a space. Visit Avenue Appliance today and discover how performance and style intermesh bring you the desired results without breaking a sweat!