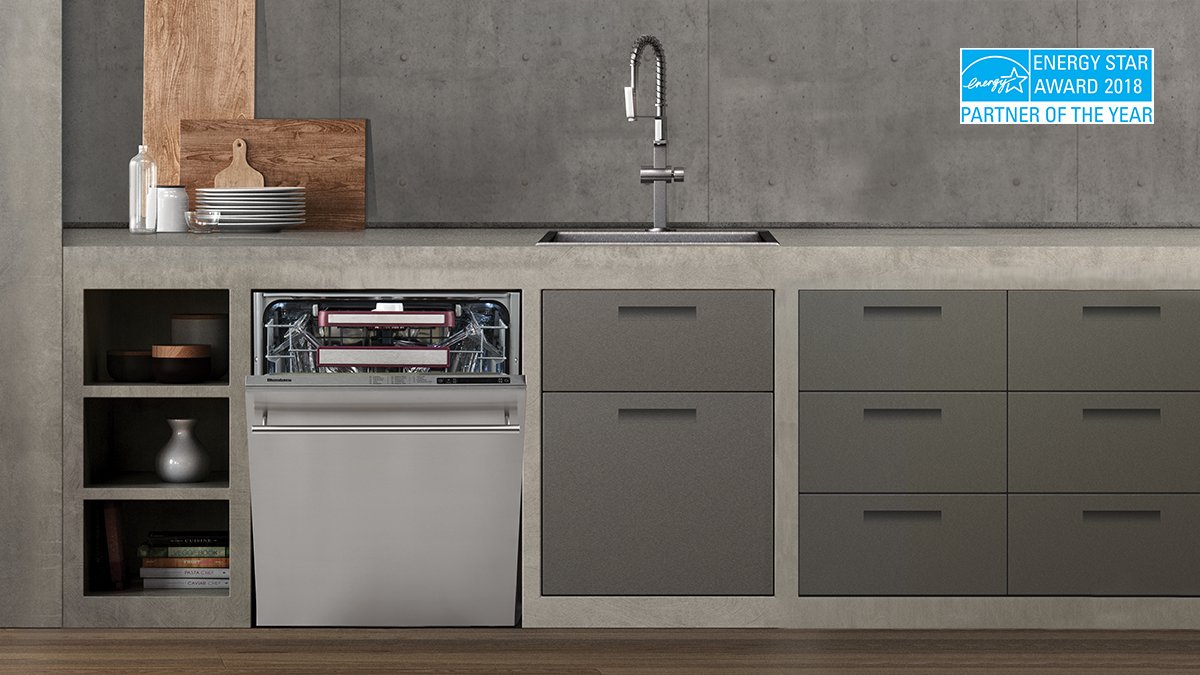 One of the most important things to consider when designing, remodeling, or organizing your kitchen nowadays is the environmental impact of your appliances. It's not only important to do your part in protecting the planet, it's also a great way to save money on energy costs every month. One of the leading appliance companies when it comes to outfitting green kitchens is definitely Blomberg. Blomberg appliances focus on being functional and stylish without compromising environmental standards. Keep reading to find out about how Blomberg appliances are paving the way for better and more environmentally friendly kitchens.
Blomberg's Mission
Blomberg aims to respect and protect the planet while also providing useful and impressive kitchen appliances to their customers. Just like many other companies and people around the world, their goal is to integrate functionality and eco-friendliness as seamlessly as possible. More and more homes are built with sustainability in mind, so Blomberg is there to provide all the appliances necessary to make this happen. Blomberg appliances are taking the industry by storm simply for this reason. They have achieved an impressive blend of aesthetic and stylish creations that are easy on the environment and also easy on your bank account.
What Do Their Appliances Feature?
Blomberg appliances are energy efficient without compromising their functionality. In fact, the company has been an ENERGY STAR Partner of the Year two years in a row. This recognition marks Blomberg's impressive dedication to providing environmentally friendly appliances which can help its customers save money and reduce their homes' eco footprint.
Most of their appliances are ENERGY STAR certified as well as a few considered Most Efficient by the EPA. Appliances recognized by these certifications are valuable since they guarantee efficiency and value for your dollar.
Blomberg is constantly coming up with new ways to innovate and improve upon their appliances, making it easier and easier for customers to create spaces that are green, comfortably, and stylish.
Why Go Green?
Green kitchens are becoming more and more popular for a wide range of reasons. The most important reasons, evidently, are those that help to protect and respect the planet, causing as little impact as possible. However, choosing to be eco-friendly doesn't mean sacrificing anything. In fact, there are many benefits that come with designing a green kitchen. When it comes to Blomberg appliances, one of the most exciting benefits is the lowered energy usage and therefore lower energy costs. Having a green kitchen is actually able to give your budget a break! Another great aspect about choosing to design your kitchen with Blomberg appliances is that you're able to pick out some of the most aesthetic and sleek appliances on the market today. Green kitchens happen to be ahead of the curve and ahead of the industry itself, meaning that you're getting the best and most modern appliances possible.
Go Green Today
Blomberg appliances are the perfect option for anyone who wants to design a greener, more environmentally friendly kitchen. Whether you're remodeling your kitchen, just replacing an appliance or two, or you're starting from scratch, Blomberg is a great company to start with. Be sure to contact Avenue Appliance in Edmonton to find out about all of your Blomberg appliance options.