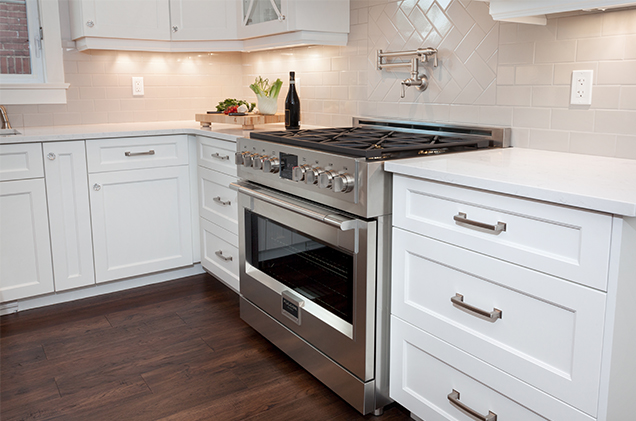 We love eating at our favourite restaurants, but our most treasured meals are cooked at home, on a range designed to produce some of the best food in the world. We love the creativity of home cooking on a great range. Whether your favourite meal is Italian or not, Fulgor Milano appliances are helping Edmonton cooks prepare meals inspired by the Italian love of good food – and good life.
Range Cooking with Fulgor Milano Appliances in Edmonton
Fulgor Milano manufactures a full line of high-performance kitchen appliances in Italy that are popular around the world.
The elegant Fulgor Milano appliances have been created with the well-known Italian flair for design and inspired by the country's love of terrific food. Their ranges are keeping home cooks and their families happy no matter which range they bring home.
As you expect from kitchen appliances, Fulgor Milano ranges come in multiple sizes suitable for your personal kitchen design, and operate on a variety of fuels, including gas, dual fuel, and induction.
What you might not expect is the top of the stove built with a black grill over up to six burners. The grill is sturdy enough to scoot heavy pans around every day and to support your big canners in the summer.
You Can Brand Fulgor Milano Appliances For Your Own Edmonton Home
If you have even one monogrammed towel or pillow in your Edmonton home, Fulgor Milano appliances has a range with your name on it – literally. Or at least they are willing to put your name on it. The new Sofia range allows buyers to personalize theirs.
How cool would it be to have your name, monogram, ranch or lodge name branded onto your kitchen range? No wonder Italian Sofias are loved around the world!
Why not visit our Edmonton store today and put your brand on a Sofia by Fulgor Milano appliances?