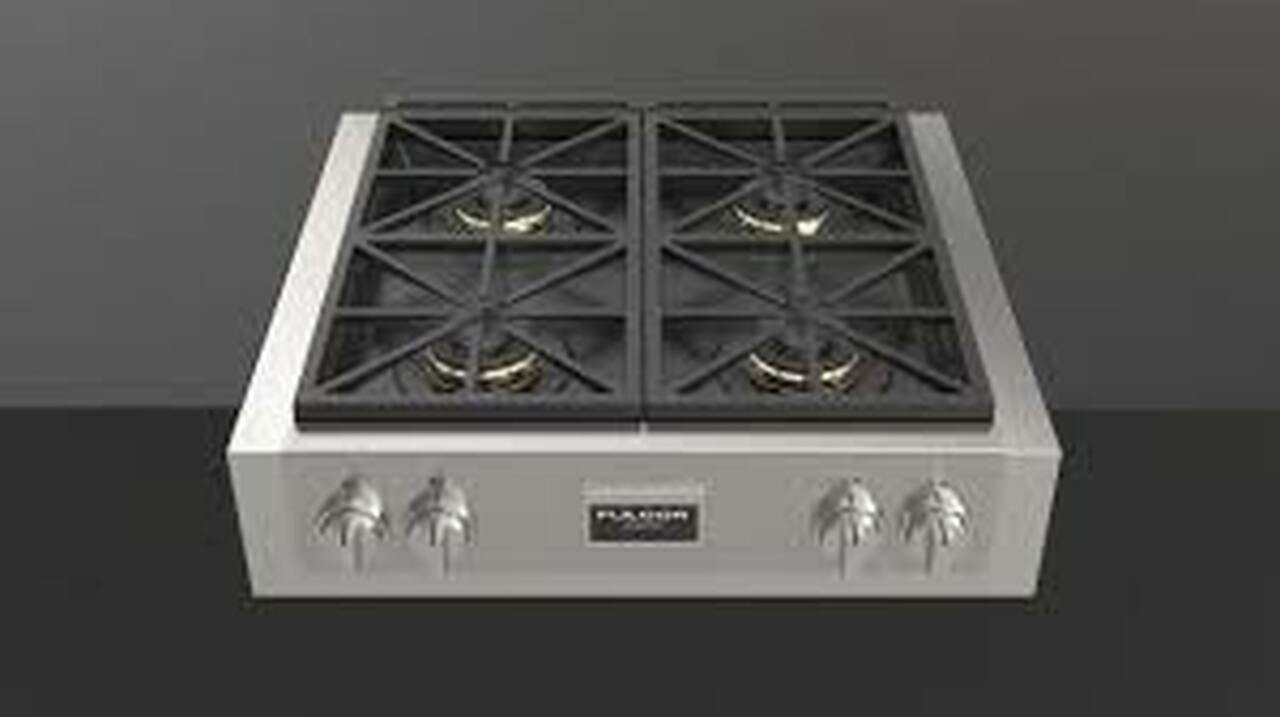 Finding Your Perfect Range
Fulgor Milano range tops keep your cooking needs in full view. They are high-quality assistants in the kitchen that home chefs depend on to boost efficiency and produce quality meals.They are designed to meet your chef's kitchen vision with options that can be customized to your specific preferences. Our expert staff at Avenue Appliance can help you decide. Visit us today!
What heat source control do you prefer, gas or induction? Maybe the more important question could be: "What Fulgor Milano range tops will meet your custom needs best?"
With Fulgor Milano range tops, you can choose from gas or induction style ranges. The choice is yours. But how do you pick? Here are a few perks that gas and induction enthusiasts love to list.
Going Gaga for Gas Ranges
Many famous chefs love using gas ranges for a variety of reasons. Here are a few of the features that may help you decide to select gas Fulgor Milano range tops:
Favourite cookware is safe to use on gas range tops. You don't need special cookware to use gas ranges.
The flame dispersed via gas is a visual guide.
Gas ranges react and force heat quickly when you control the temperature knobs. This perk gives chefs more control throughout the process.
Even during a power outage, gas ranges remain operational. Other types of ranges rely solely on electricity.
For those who dislike warm kitchens, gas ranges remain the popular choice. They emit less heat. The heat dissipates immediately once the range top is off.
Indulging in the Induction Option
Home chefs and professional chefs are embracing the induction range's appeal. Below are some arguments to be made for introducing induction cooking into your dream kitchen:
Induction ovens use a magnetic field to transfer heat to specialized cookware. Close to 85% of the energy created by induction is directly used in the cooking process. Gas ranges use a little less than half of the energy they produce.
If you have young children, induction ranges are safer than gas. The stovetop itself stays cool because all the heat is transferred directly to the cooking vessel.
Induction ovens have surfaces that are very easy to clean. The smooth surfaces only take minor effort to get rid of grease or other food stains.
Induction style Fulgor Milano range tops use electricity for a power source instead of gas.
Quality Reasoning for Fulgor Milano Range Tops
Fulgor Milano 30" 600 Series Ranges showcase designs that appeal universally to chefs everywhere. Both the gas and induction Fulgor Milano range tops have stylish designs to suit your gourmet flair. If you appreciate stainless steel or ceramic glass, and a bevy of functions that allow you to turn up the heat on your cooking prowess, Fulgor Milano range tops cater to your custom needs! Visit us at Avenue Appliance today to find out why Fulgor Milano range tops are the custom fit appliances chefs deserve!