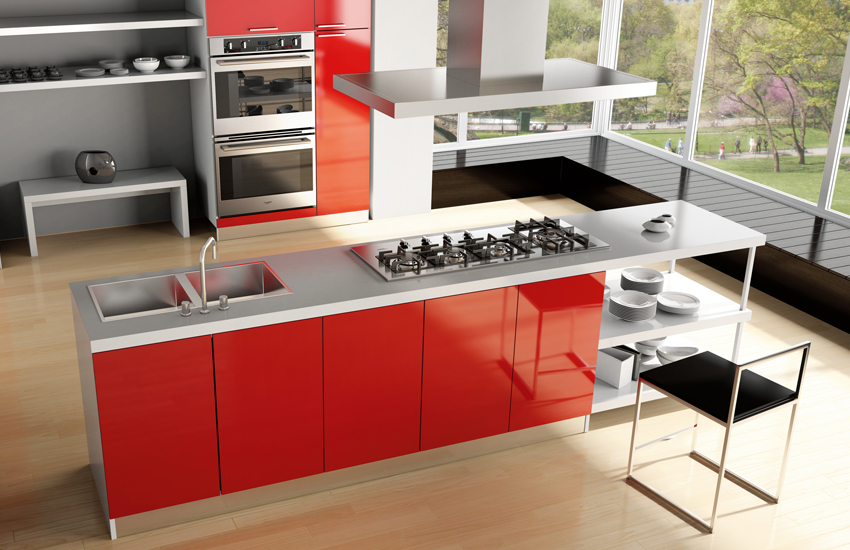 Fulgor Milano is an Italian appliance company that is making waves on the North American market with its sleek design and value pricing. Imported from Europe to Edmonton, Fulgor Milano appliances bring modern European design, quality that embodies the precision of Italian culinary excellence, and a price that competes with brands like KitchenAid, Bosch, and Electrolux. The newly released Sofia range released by Fulgor Milano delivers a full suite of kitchen appliances designed specifically with the North American market in mind.
Cooktops
The cooking surfaces are available in gas and induction varieties. All cooktops use elegant, high-grade ceramic glass, with the gas version adding cast-iron grates over a matte-finished burner bowl. The gas burners use dual valves to enable a delicate touch or a powerful wide burn using the full 18,000 BTUs of energy that the system is capable of. The induction cooktop is also designed with quality in mind, using the market leading EGO technology. Both cooktops use professional style metal knobs and a large visual touch display, which is integrated with the oven, to enable full control over the appliance.
Ovens
According to Fulgor Milano, the Sofia ovens were designed to be "wolves in sheep's clothing" by delivering high-power performance in a seemingly delicate and stylish package. The exteriors use stainless and brushed aluminum to deliver sleek aesthetics and add a personal touch by offering a variety of colour choices. The interior's use of halogen lighting combined with the wide viewing area enable full visibility, while the four panes of glass ensure the heat is insulated. The size options include 30 and 36 inch sizes, with the larger option possessing an oven capacity of 5.7 cubic feet. The larger capacity, as well as soft close doors, are reminiscent of the North American adaptations of the Sofia line, while the dual convection is typical of Fulgor Milano designs. The interior uses a telescopic rack made of stainless steel to ensure flexibility and durability.
Harmony
To complete the full suite of kitchen appliances, Fulgor Milano offers a ventilation hood, refrigerator, and dishwasher that match the style and functionality of the ovens and cooktops. Each uses top quality technology, innovative control panels, and sleek elegance to complete consistent functionality and style across the kitchen.
Come visit us in-store in Edmonton to see the full Fulgor Milano appliance set and see if the European style is the next upgrade for your kitchen!