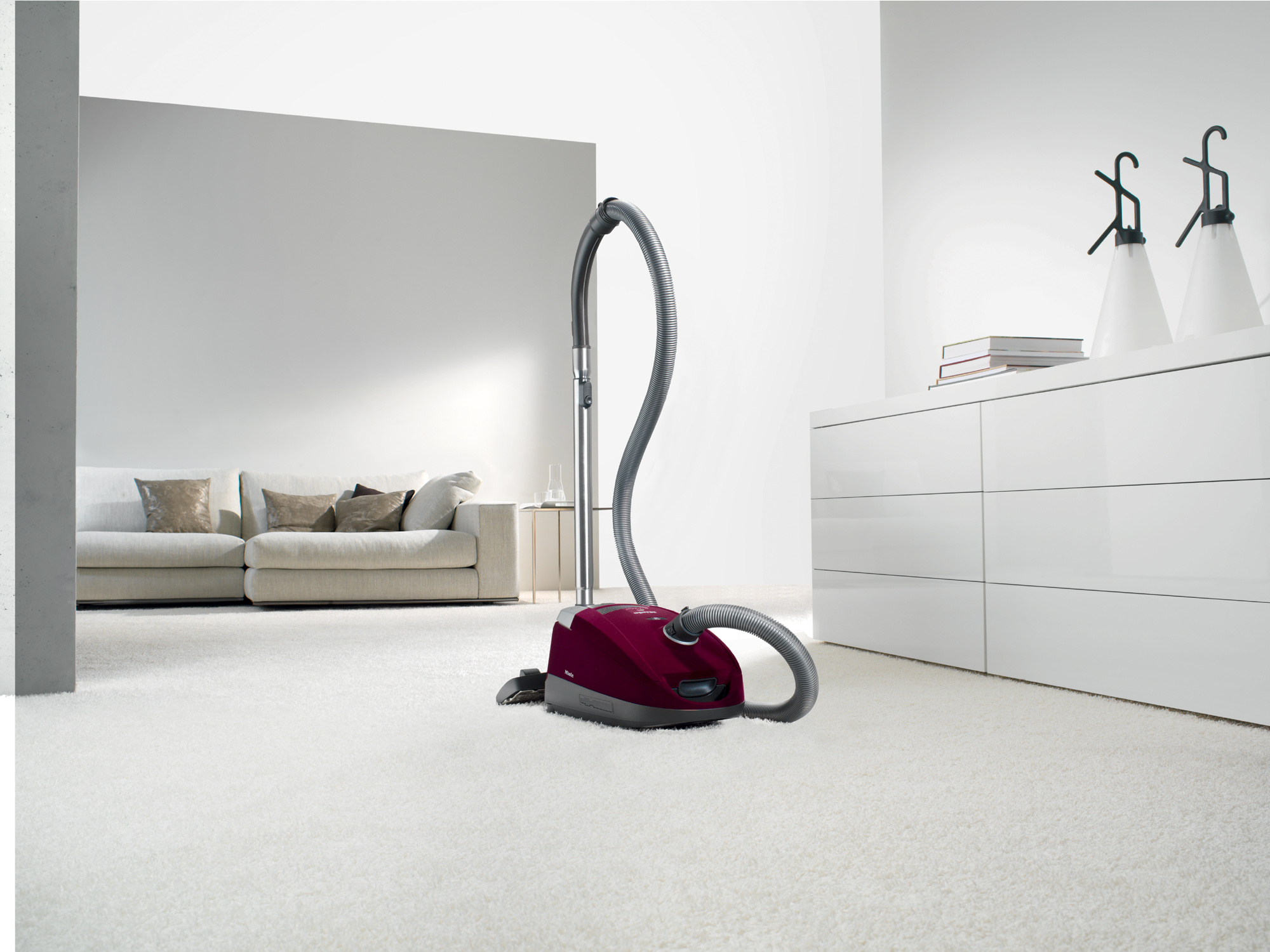 Miele vacuum cleaners in Edmonton have a ninety-year history of superiority over their competitors. Consumers have spoken; they want a vacuum cleaner that is long lasting, quiet, effectively cleans all surfaces, and has a modern, sleek design. Miele vacuum cleaners provide all these elements.
Built to last
Miele builds vacuum cleaners to last - your investment is protected by motors that Miele tested for 1000 hours; this is enough for two hours of vacuuming a week for nearly a decade. Miele constructs their vacuums from ABS plastic - the same material used in motorcycle helmets - to ensure that bumps and falls will leave no ware and tare. Incredibly, Miele's inventive skeletal design increases durability while maintaining a lightweight appliance.
Perfect for any surface
Miele vacuums are efficient on any surface and allow you to tackle everything from shag carpet to rough slate flooring. Miele's vacuum cleaners have between four to six different settings allowing you to adjust your vacuum cleaner to any floor type. You can also change the brush on your vacuum cleaner to better optimize its performance. In addition, suction controls differ between models, allowing you to choose the vacuum cleaner that suits you best. Due to their high-suction option, Consumer Reports consistently recommends Miele vacuum cleaners to those with pets or dust allergies.
A quiet vacuum cleaner
Miele vacuum cleaners operate in silence, ranking as the quietest vacuums by Consumer Reports. Miele's innovative engineers equip every vacuum cleaner with superior sound-cancelling technology. Miele vacuums have a suspended noise-optimized motor that prevents loud vibrations. In addition, the new C3 models have motors that are fully encased and insulated to prevent noise from escaping.
Customizable and stylish design
Miele vacuum cleaners are uniquely designed to incorporate customizable accessories allowing you to create the perfect vacuum for your home. First you can choose between more than twenty different models. Next, you can add a dozen different cleaning tools and several accessories to customize your vacuum cleaner. Accessories include longer vacuum hoses or a miniature suction hose for corners. Different floor tools give your vacuum cleaner a swivel neck or a wider brush.
Whisper quiet, built from quality materials, effective on any surface, and customizable for any home, you can find your Miele vacuum cleaners in Edmonton at Avenue Appliance. Contact us today at (780) 433-5931.