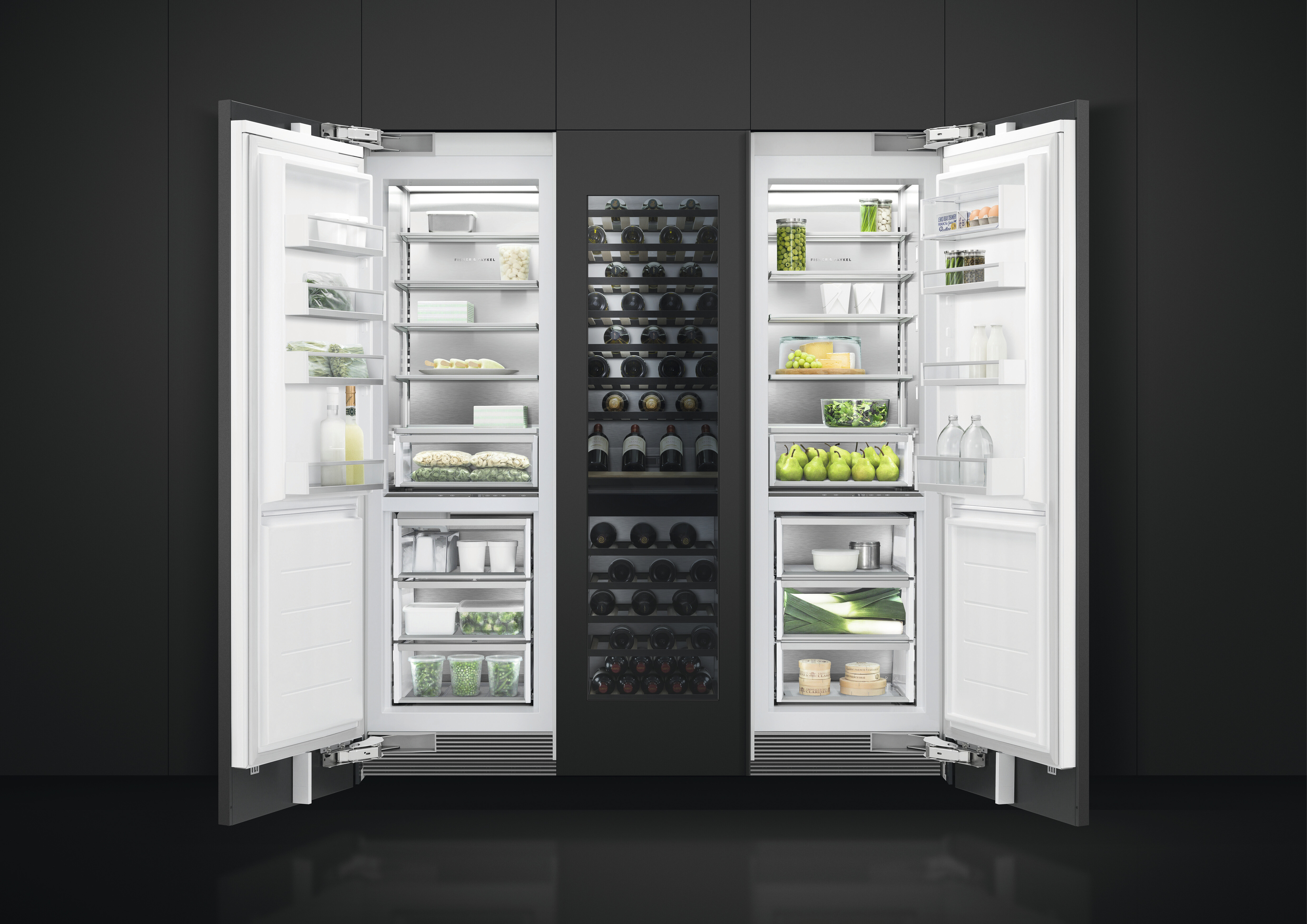 Fisher & Paykel refrigeration solutions seek ways to address topics like food preservation and freshness. How do you preserve fresh ingredients so you can create tasty dishes for your friends and family? With the right appliances, of course! Visit our store today to see these innovative appliances for yourself.
Behind the Scenes with Fisher & Paykel
In the 1960s, Fisher & Paykel jumped at the chance to solve an age-old question: how to provide quality appliances at an affordable price? Since then, the business has been growing exponentially. One need has led to many successes in various types of high-quality appliance offerings to the consumer.
From pre-painted steel compact dryers to SmartDrive (load sensing and responding) washing machines, Fisher and Paykel have created solutions to complex problems and bred ingenuity in the appliance sector. Now, providing quality food care has driven innovation in Fisher & Paykel refrigeration solutions.
How Food Care Has Evolved
By design, Fisher & Paykel refrigeration systems have targeted the most prevalent food care issues. Fresh ingredients suffer from a lack of temperature control. Various foods require special attention to stay fresh and stay nutritious. The outcry for freshness was duly noted by Fisher & Paykel designers who created what is now known as the CoolDrawer.
The CoolDrawer is a drawer-style refrigeration system that uses multiple temperatures to ensure food freshness. It benefits users by:
Having a simple design that fits seamlessly into any kitchen design.
Offering a variety of temperature choices for ideal preservation of various types of foods and drinks
Fisher & Paykel refrigeration designers didn't stop with the CoolDrawer! The Active-Smart technology they've developed has done even more for food care!
What is Active-Smart Technology?
Active-Smart technology has brought even more food care solutions to the proverbial table. Fisher & Paykel refrigeration users have discovered how their Active-Smart feature:
Works by monitoring changing temperatures to ensure food quality is maintained
Adjusts cold airflow to compensate for the climate or changing temperatures triggered by the human element (aka opening and shutting of system access points)
Accounts and compensates for humidity levels that damage fresh fruits and vegetables
With Active-Smart, foods stay fresher, crisper, and vitamin-rich longer. Your food care is "cared for" by the Fisher & Paykel designers and engineers who recognize a need and come up with a solution.
Qualified for Food Quality
Since the inception of Fisher & Paykel products in the appliance industry, the bar for quality has risen. More and more people who enjoy having access to fresh ingredients can now access quality appliances to ensure food freshness because of human ingenuity. The right kind of "food love" can be life-changing, and it shows in every Fisher & Paykel refrigeration product!
Food Care at the Forefront
If you love cooking up delicious, healthy meals for your loved ones, you already have something in common with the designers who make Fisher & Paykel refrigeration systems! Contact Avenue Appliance, your Fisher & Paykel appliance dealer today and find out even more fascinating info about how quality food care is possible for you!