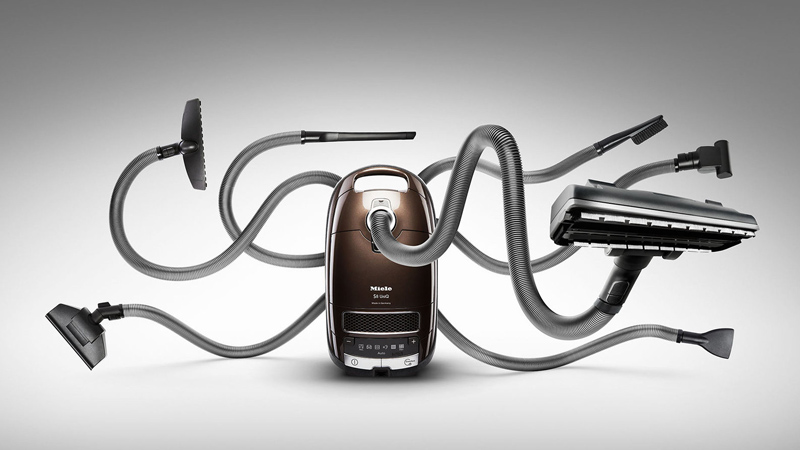 Whether you suffer from allergies or just want your home to be as clean as can be, choosing the right vacuum is critical. For the ultimate in power and suction, German engineering is where the quality is found. You can be fighting dust and dirt like a pro with Miele vacuums for your Edmonton home!
Make Quick Work of Fighting Dust and Dirt
Miele vacuums have a lot to brag about! In more than 50 tests worldwide of vacuum cleaners since 2003, they have been number one every time. These tests were conducted on power, durability and filtration system, all of which are superior in these vacuums. Miele is the most allergy friendly vacuum cleaner on the market and they've proved it!
With the superior performance and power you'll find in Miele vacuums, fighting dust and dirt is easier than ever. Your hardest task is going to be choosing which one you want most! The full product line of vacuums includes:
C1 Classic Canister is the basic model and the only style that includes a HEPA filter. This model is full size and while it lacks the extra soundproofing of the higher line, it is still quieter than most others in its class.
C2 Compact Canister is a compact model that uses a smaller filter bag and is lightweight. While it does not include the HEPA filter, you do have the option to add one.
C3 Complete Canister is the cream of the Miele crop in canister-style vacuums. While this series comes at the highest price point, the features and HEPA filtration are unbeatable in this largest of Miele canister vacuums.
U1 Dynamic Upright contains the features of Miele canisters in the convenience and reach of an upright. With several styles to choose from, you can be sure to find the model that best suits your cleaning needs.
The Miele Filtration Difference
When you're fighting dust and dirt, choosing a vacuum that doesn't have the superior filtration system that Miele vacuums have may cause more harm than good. Inferior products end up blasting your dust and dirt back into the air, so all you're really doing is stirring it up from where it was before you started to vacuum. With the self-sealing filtration system you get in these vacuums, there is nowhere for the particles to go except into the bag, where they belong. You'll breathe a whole lot easier once you're actually removing dirt from your home and not setting it free to fly around in your air!
With Miele vacuums, your Edmonton home will be cleaner, which means less flare ups from allergies and fewer times that you have to spend hours cleaning your house. Contact us today at Avenue Appliance right here in Edmonton to see how the Miele series of vacuums will make fighting dust and dirt a battle you can win!