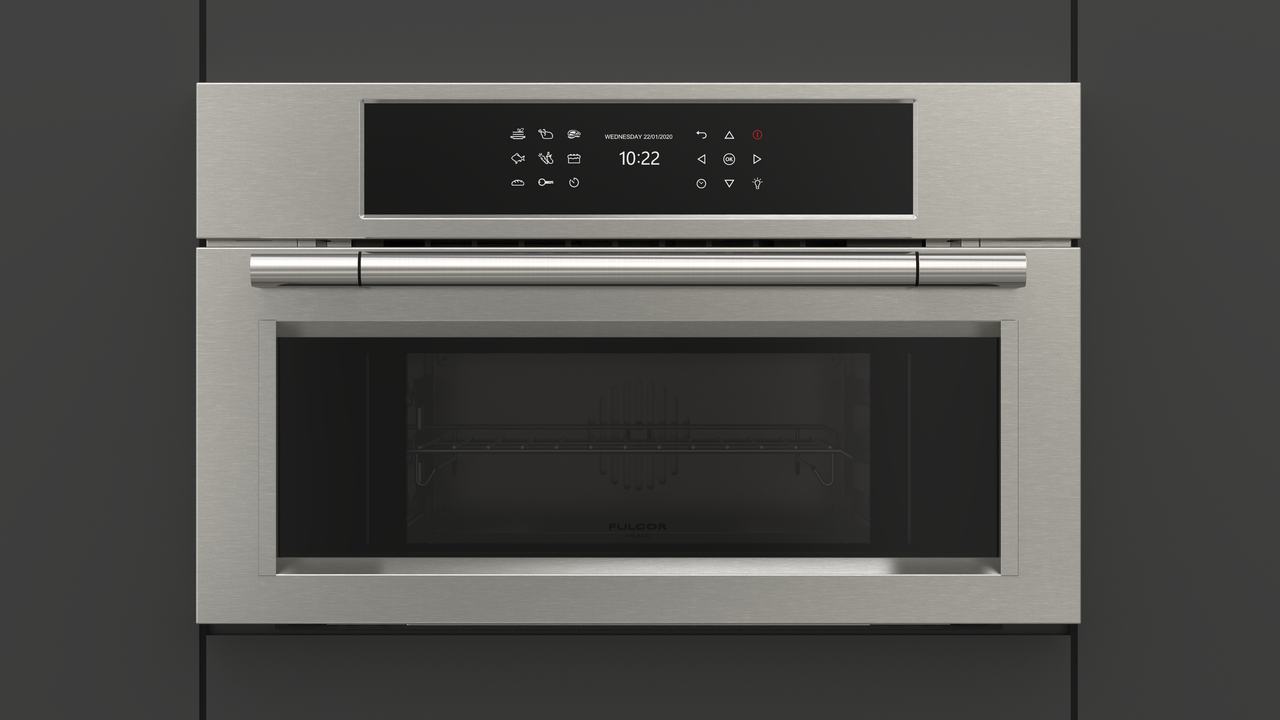 Do you ever long for three extra sets of helping hands in the kitchen? Last-minute drop-ins, large friend and family get-togethers, these are the things that make the calmest chef cook under pressure! Fulgor Milano have you covered when you need that extra superhuman speed! How do they quickly offer delicious dishes so you can catch a breather? It's simple, Fulgor Milano speed ovens & steam ovens combine all the elements needed to ensure your chef life on the go doesn't go too slow! Visit us today to see the latest and greatest from Fulgor Milano
Efficient Delivery Combined with High-quality Ingenuity
Fulgor Milano speed ovens & steam ovens keep you from losing your lunch and your nerves when "time is of the essence." You can make your cooking prep streamlined with features like these:
A quick access menu with controls and a display that clearly illustrates the time and date so that when the clock starts ticking away, you'll know exactly where you stand!
An impressive list of combined functions sure to enable you to cook and run
Recipes and pre-selected features to stop the guesswork and start the cooking process right away
The ultimate efficient combination, a 3-in-1 oven that includes a Microwave, Convection, and Combi!
No Shame in Up-to-Speed Technology
There's nothing wrong with using quality appliances to create a gourmet meal! If you are a food perfectionist or what you consider a "tasting professional," you know how consistent results and quick-stepping in the kitchen can garner some hearty nods of approval. When you use Fulgor Milano speed ovens & steam ovens, you'll never lose steam or applause from your hungry audience! With the right tool in your kitchen playbook, you'll be able to do the 500-meter culinary dash with little sweat equity involved!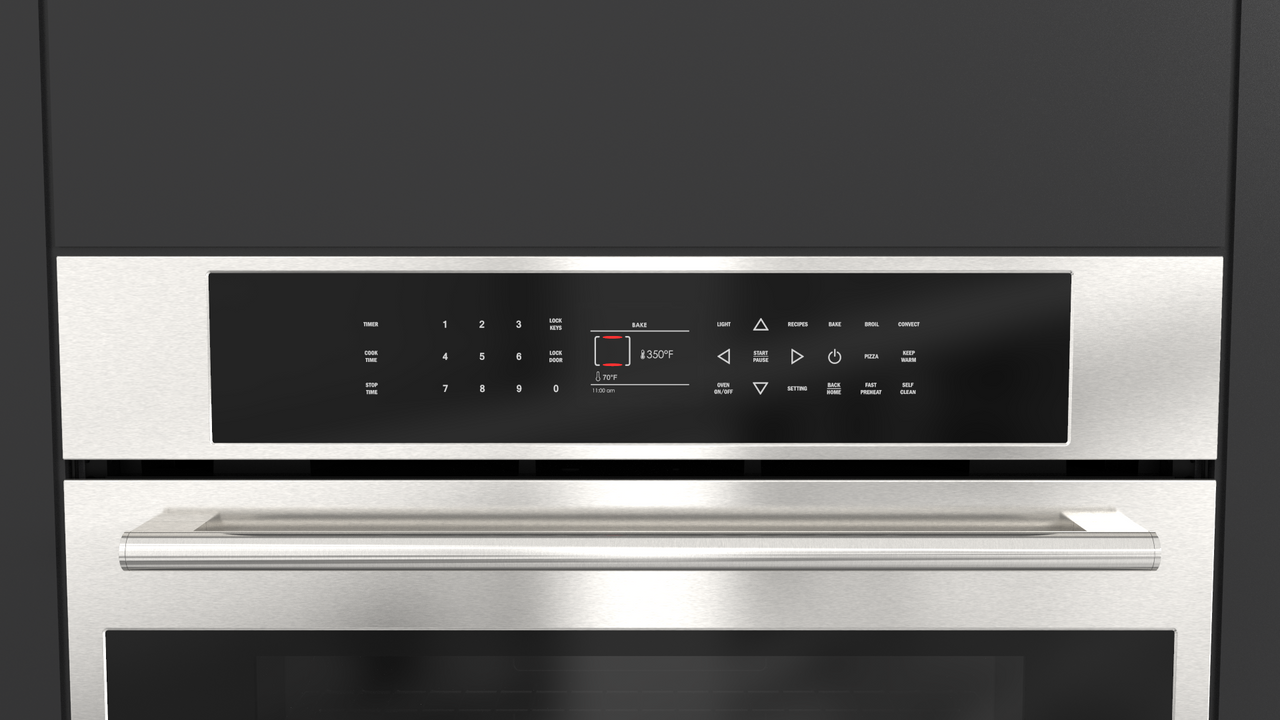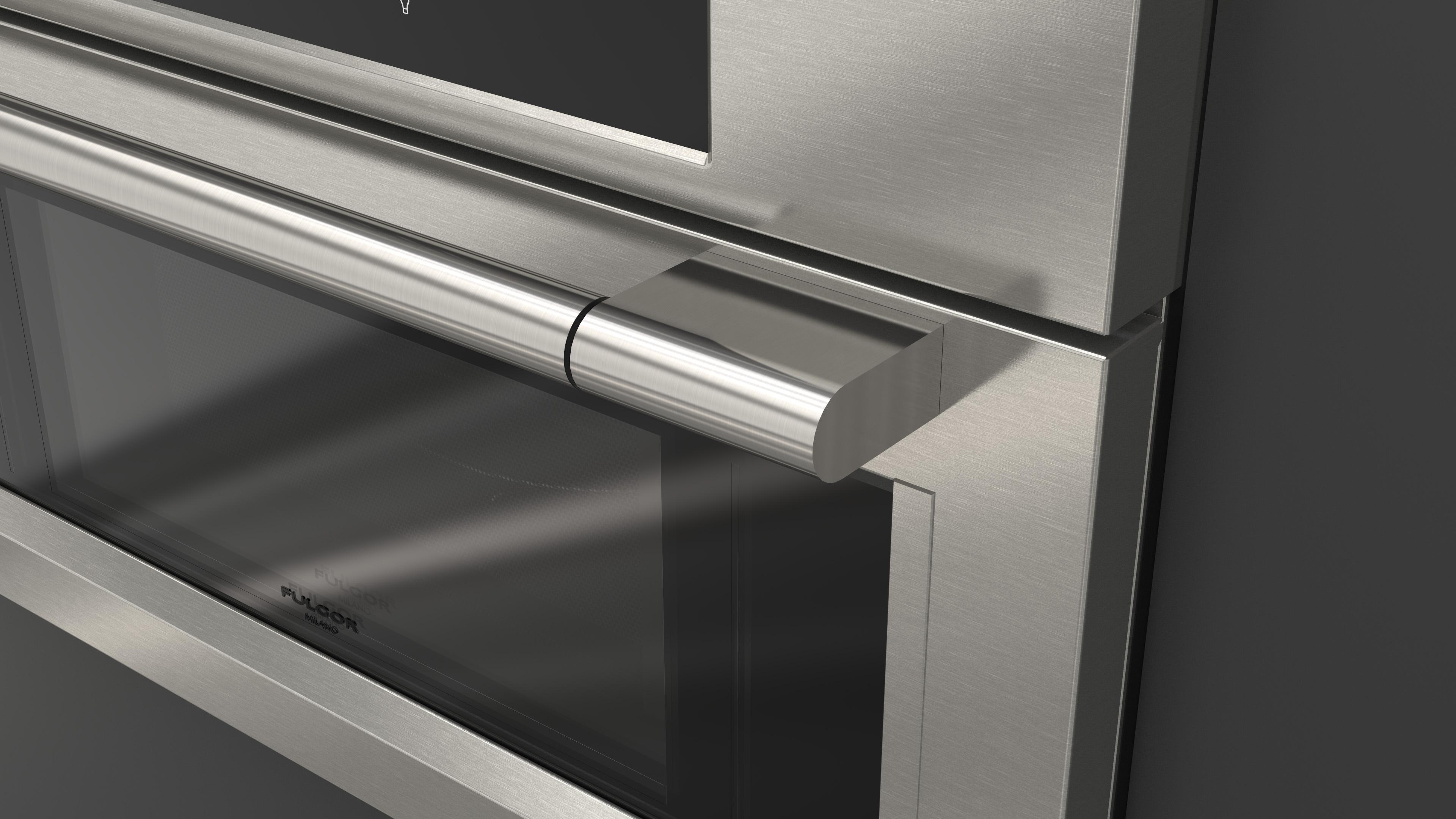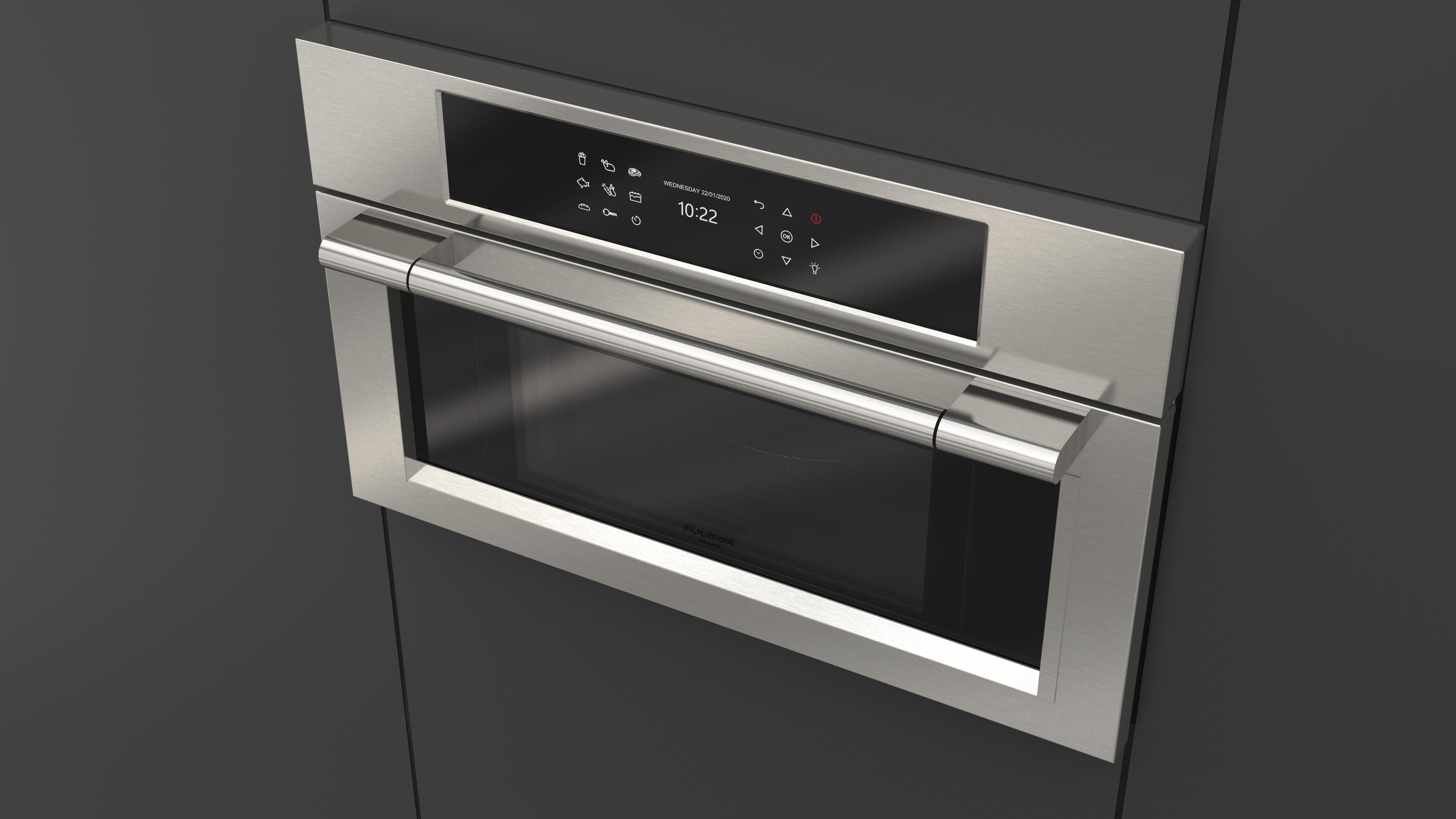 Staying Cool Under Dining Pressure
What does it take to keep your cool when people all around you are battling the "hangry" pangs? Fulgor Milano speed ovens & steam ovens use technology that internalizes the heat and externalizes the payoff! If you've ever felt the burn of a deadline, you may notice you make a few mistakes. For example, you may have done the hot pan grab? Or the light-touch stove slow burn? With Fulgor Milano tech, the Cool Touch Door feature is a lifesaver when life gets hectic.
Is the freezer your nemesis? For some harried chefs, the idea of thawing food to get ready for cooking is a burden difficult to bear. Thankfully, with Fulgor Milano's 30" Pro Speed Oven, the weight of thawing is lifted off your shoulders. The Defrosting Time & Weight Feature is convenient and stress relieving!
Hot Steam Bring Relief
Steam is excellent for relaxing muscles and for cooking delicious dishes. With Fulgor Milano speed ovens & steam ovens, you can rest easy knowing that you've access to heating methods that enable you to fix delicious entrees no matter the schedule. Visit Avenue Appliance today and discover how high-quality appliances can lead to speedy satisfaction!