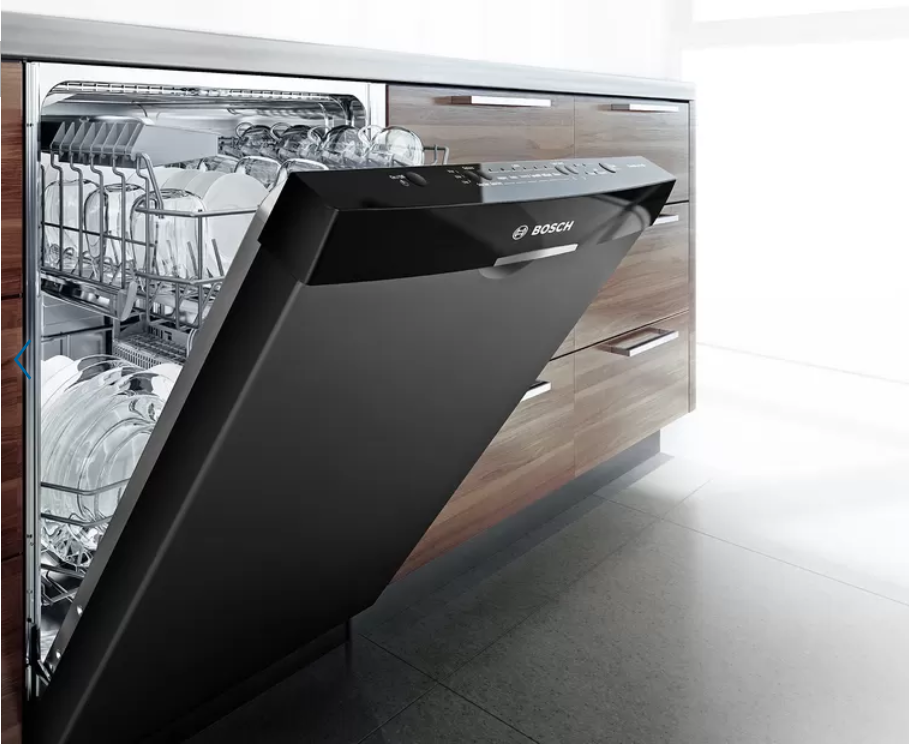 Cleaning House
It's time to get smart and make the monotonous manageable! Busy people welcome solutions that provide convenience and functionality to their household. With Bosch dishwashers, you have instant access to Energy Star appliances that will perform thankless tasks with skill and precision.
What makes Bosch one of the best choices in keeping your dish and silverware sterilized and sparkling? Let's dive deeper into how Bosch dishwasher features transform kitchens into custom spaces that clean house and keep you ahead of schedule! Visit Avenue Appliance today to chat with our appliance experts about our full line of Bosch appliances.
You're the Boss with Bosch Dishwashers
The right kind of backstroke can make it easier for swimmers to claim first place at the finish line. It makes winning a stunning display in efficiency and economical movements. Similarly, all Bosch dishwashers are champions by design because of the features that keep their quality game plan always in play. Efficient features like these keep dishwashing environmental-friendly and produce consistent results that are definitely worth cheering about:
Precision Wash
Pure Dry
Energy Star Qualifications
Using Proficient Tools with Precision
Here's where it pays to work smarter not harder. Bosch's Precision Wash feature involves sensors that monitor how the dishwashing process is progressing. It is continually checking to ensure that dirt and grime are getting the proper attention they deserve. Spray arms inside the dishwasher use their powerful stream to dissolve any troublesome stains left behind.
Pure Potential
Bosch 800 and Benchmark series dishwashers use CrystalDry™ to ward off any remaining moisture as the cycle comes to a close. Unlike other dishwashers, Bosch dishwashers do not use external air to dry dishes. Instead, they pull moisture away.
Using a mixture of heat and water to repel excess, the CrystalDry™ function allows your hands to remain untouched by moisture that can dry out your skin and your sunny disposition! The CrystalDry™ feature cleans, sterilizes, and dries so that you don't have to!
Energy Star Quality
Bosch dishwashers take energy use seriously. They are Energy Star qualified which means they have to meet stringent energy efficiency criteria to qualify. You can be environmentally conscious and maintain a lifestyle that allows you to be more efficient in your day-to-day. Bosch dishwashers are proof of that!
Extra Benefits by Bosch
If you appreciate automation and the ability to increase energy efficiency, you'll love some of the added benefits the Bosch company offers through premium appliances. AutoAir and Delay Start are features that quality Bosch dishwashers offer.
AutoAir is an economical feature that automatically opens the dishwasher door (at the end of the cycle) to allow dry air in and excessive moisture out. This ensures your dishware gets drier without wielding the infamous dish towel!
Delay Start gives you timely control. With Delay Start, you can set the dishwasher to start its cycle in 24 hours. This ensures your dishes stay clean and your home stays cool when summer days are here again!
See for Yourself
Doing the dishes may not be one of your favourite chores, but alas, it must be done. Make dishes less of a chore with a Bosch dishwasher. Visit Avenue Appliance and get the insider details on which dishwasher fits your lifestyle.