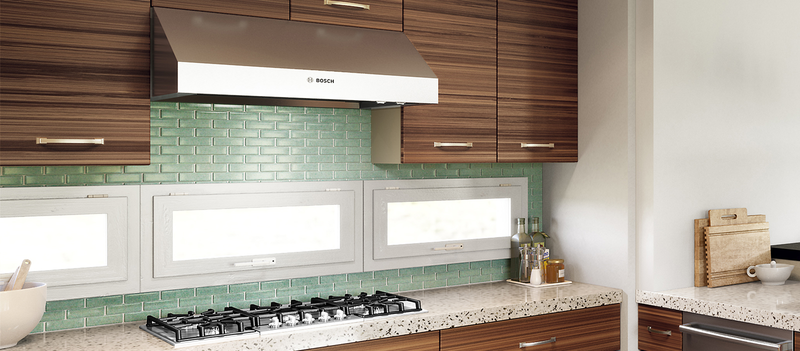 If you have recently moved or are thinking about updating your kitchen, you may wonder if you need a range hood over your stove. This vent plays an important role in your kitchen, collecting things like moisture, odour, and grease. So, what type of venting do you need in your kitchen? Let's take a look:
Types of Range Hoods
There are a few different types of range hoods available on the market. The most common and recommended is a vented or ducted hood. These hoods vent directly outside. In return, fresh air is drawn in, making your kitchen smell great and preventing moisture, dust and grease from accumulating throughout the room.
Alternatively, you could opt for a ductless range hood. These do not vent air outside, instead, an internal fan equipped with a charcoal filter sucks up grease, odors, and smoke from the room. While these aren't as effective as vented hoods, there are situations where this is the only option that the kitchen can accommodate.
How to Pick the Right Range Hood for Your Kitchen
The best hood choice for your kitchen will depend on the type of cooking surface you are using. For example, gas cooking surfaces require much stronger ventilation for your home and they must be vented outside. Electric cooking surfaces may provide you with more options including recirculating options. There are many choices in design for both vented and recirculating hood fans. Take into consideration the physical layout of your kitchen and choose a stylish hood that works well with your kitchen design. A kitchen remodel is an expensive investment so it is important to protect the investment with proper ventilation.
Edmonton and area residents searching for a range hood can find a wide variety available at Avenue Appliance. Visit us today to see the selection and to learn more about how your kitchen can benefit from the installation of a new range hood.