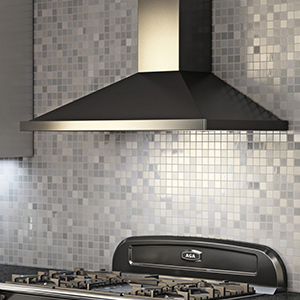 When it comes to the question of having a range hood in the kitchen or removing it, the debate rages on. There are many sides to every argument, of course, but the first step is to understand what a range hood is and why they are used. Contact us to learn more.
What Are Range Hoods?
Generally, when you cook (grill or fry in particular), you're kicking a lot of grease and smoke into the atmosphere. The range hood is designed to remove these things from the air, making it smell better inside, and keeping grease from building up on your cabinets and walls.
You can find a variety of hoods on the market. Under-cabinet hoods are mounted to the bottom of your kitchen cabinet. You can also find wall chimney hoods, which are installed right on the wall. There are also island/ceiling-mounted hoods that can go over the cooktop that is installed in a kitchen island.
Alternatively, there are also downdraft systems, which sit behind the cooktop and suck air down into a duct running under the floor. They are barely visible and can also be retracted when they aren't being used. However, they may not work as well as an overhead range hood.
Vented vs. Unvented
A vented hood uses a fan, which is attached to a duct. Therefore, it moves air from your kitchen to the outside of the house.An unvented hood is ductless, so it has the fan without a duct. It features multiple filters, which work to clean the air and recirculate it back to the kitchen.
Are they Necessary?
Whether or not you need a range hood is dependent on the codes in place in your community. If you have a gas range or gas cooktop, ventilation to the outside is required. Electric cooktops and ranges have different qualifications. We recommend that you talk to an HVAC expert to see what the specific requirements are for your home.
The Perfect Solution
When you are choosing the range hood that is right for you and your kitchen, there are many options available. From style of hood, visual aesthetic, and ventilation system, there are many factors to consider when selecting a range hood for your range. Visit us today for help choosing the perfect hood for your kitchen.