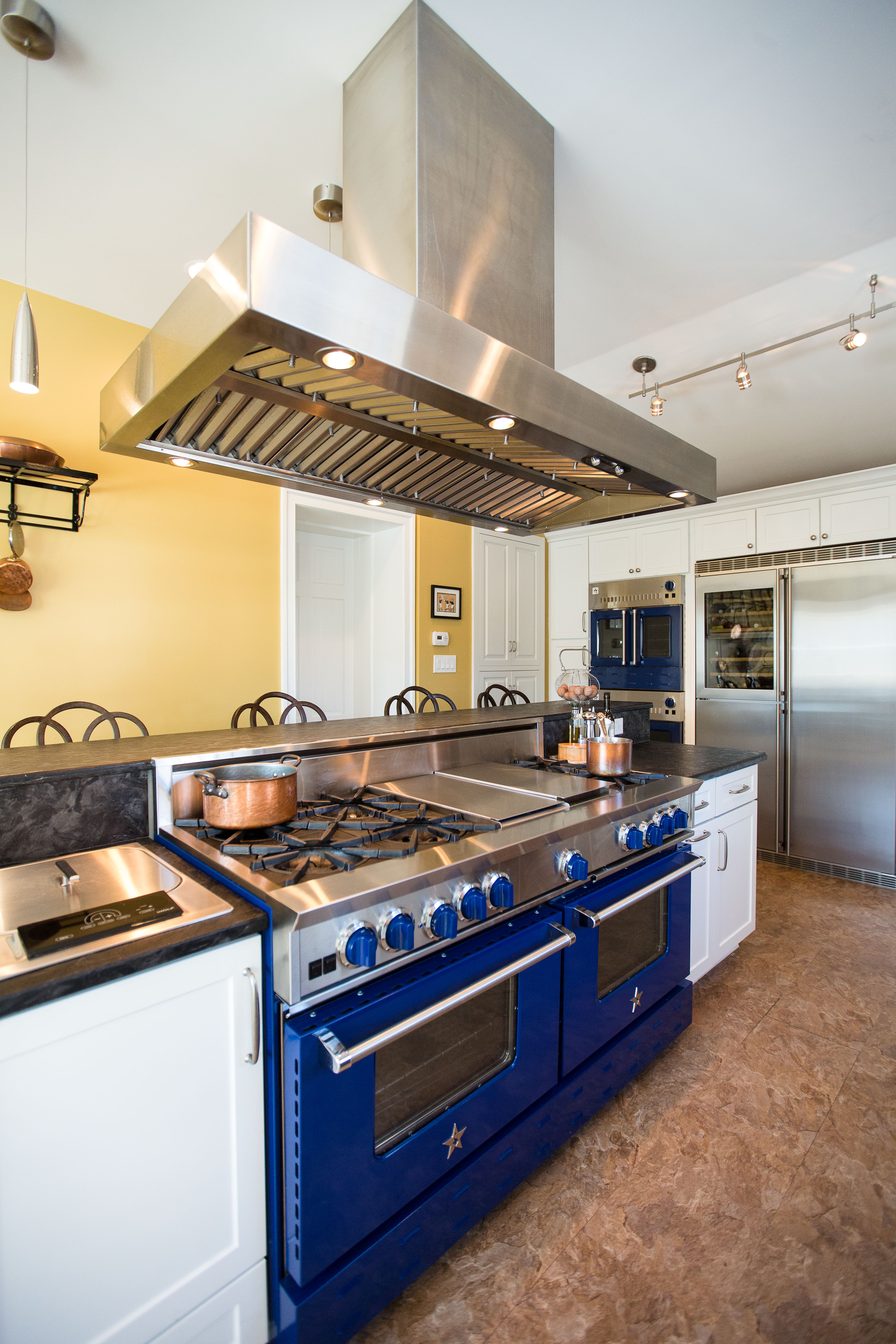 You don't have to be a professional cook to have a passion for cooking and creating great meals from your home kitchen. BlueStar appliances make it easy to produce restaurant-quality masterpieces right in your own kitchen. The professional grade BlueStar appliances are used by many of today's' most highly acclaimed chefs, including Michael Symons, chef, restaurateur, and Iron Chef winner. Let BueStar appliances help you release your inner chef with their complete line of kitchen appliances!
Be Your Own "Top Chef"
Many home chefs have the culinary knowledge and skills to turn out award-winning meals but lack the professional-level cooking appliances to enable them to get the results they desire.
BlueStar appliances changes all that. They offer a higher level of cooking power, not found in other kitchen ranges or cooktops. That added heat, usually only found in restaurant-grade appliances, means the difference between everyday meals and epicurean delights.
Here are some of the features, that sets BlueStar Platinum Series Rangetops apart from other appliances on the market:
Range in size from 24" to 60"
Offer anywhere from 4 to 10 burners
Platinum Series rangetops feature 25,000 BTU PrimaNova open burners, for a concentrated flame that delivers the perfect sear and rapid boil
130-degree simmer burner, for simmering sauces and soups
Integrated wok, enables you to cook directly over the open flame by removing a grate
Interchangeable griddle and charbroiler for even more cooking options
BlueStar Platinum Series Ranges offer numerous upgrades for the home chef:
They come from a compact 24" to 60"
The PowR Oven preheats 40% faster than traditional ovens
Infrared broiler goes up to 1850 degrees
True European Convection, extra-large ovens that can fit an 18" x 26" baking sheet
Full-extension racks
Customize Your Cooking
Just like all BlueStar appliances, you can customize your cooking appliances to match your kitchen décor. They offer over 750 different colors, different knobs and trip options, different door configurations, based on the size of the range. They also offer a line of wall stoves and refrigerators.
If you're looking explore your inner chef, visit us today to see our wide range of BlueStar appliances for all your cooking needs.